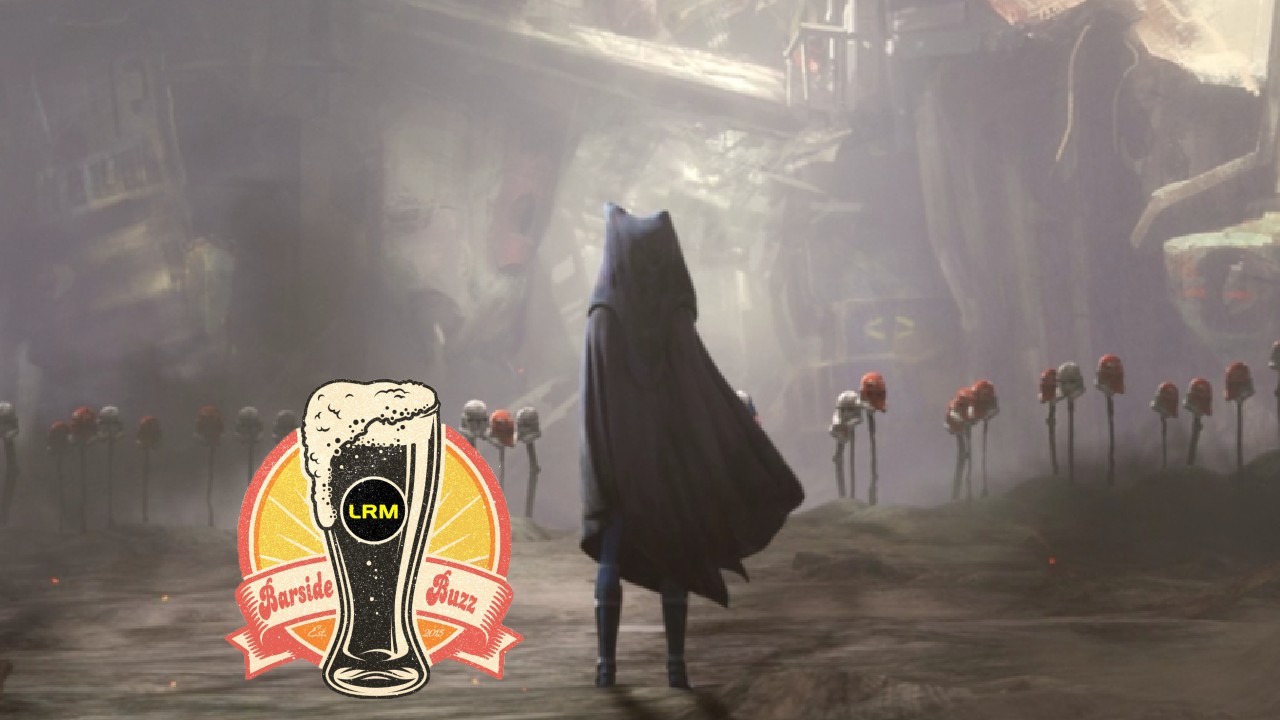 According to a couple new reports from our friends over at KRT, we could have an Ahsoka Shoot date clue, as well as some rumored character returns in The Book of Boba Fett. First off let's talk Ashoka, which KRT's Corey Van Dyke says he's heard will begin shooting this year.
Ahsoka will shoot this year meaning a 2022 release date is very likely. I've heard whispers of Mando 3 and Kenobi being early 2022 which means this could be November/December's show. pic.twitter.com/ewtGf9iQW3

— Corey Van Dyke (@Corey_WolfPack) April 8, 2021
As Corey says, he has heard Ahsoka will shoot this year, which would probably mean a Disney debut sometime in 2022. Considering Mando S3 and Obi-Wan Kenobi are both shooting now or almost in Mando's case, I also agree with Corey's logic on release dates. If I had to bet, I'd say we are getting The Book of Boba Fett at the tail end of 2021. Then Kenobi, or Mando S3 will follow after Andor early-mid 2022 with the other one after that. That likely gives us a late 2022 date for Ahsoka to round off the year.
We know Andor and The Book of Boba Fett are furthest ahead in production. It is also known from recent set videos and various other details that Obi-Wan Kenobi has begun shooting in LA. We also have various reports that Mando S3 would begin sometime in April. After that, we have literally no timeline for ay of the other announced shows. That leaves us Ahsoka, Rangers of the New Republic, and The Acolyte. So far we have heard nothing about the latter two shows beginning, so if Corey has heard Ahsoka starts this year, the estimate above is a good a guess as you'll get.
The Book of Boba Fett
As for The Book of Boba Fett, Noah of KRT recently revealed a piece of news he had heard from fellow insider Jordan Maison of Cinelinx. Now Maison has not published this story because he was awaiting further confirmation. This is not set in stone, think of this as a loose rumor for now. However, Maison has heard Migs Mayfield, Greef Karga, and Cobb Vanth will all return for The Book of Boba Fett.
Now, normally I would hold off on a rumor as loose as this one for a bit, but this one is gaining traction, I think the reason for that is that this rumor makes a lot of sense in the heads of fans. However, we must be careful of that. Rumors that make sense and rumors that don't can be a vague guide in this game. Though, sometimes the crazy ones check out and the simple ones are just good fan guesses.
What I will say is that especially Cobb Vanth makes a lot of sense here. Timothy Olyphant is already loved by the fanbase for his one appearance as Vanth thus far. It would make sense for Lucasfilm to capitalize on that popularity. It might even be why Lucasfilm hired a big actor like Olyphant in the first place? As for Karga and Mayfield? It's pretty easy to imagine several scenarios that would see Fett, or Fennec cross paths with either.
Let us know what you think of these rumors about the Ahsoka shoot date and The Book of Boba Fett. Leave your thoughts below as always.

Have you checked out
LRM Online
's official podcast feed yet
The Genreverse Podcast Network
? This includes our premiere podcast
The Daily CoG
, 
Breaking Geek Radio: The Podcast
,
GeekScholars Movie News
,
Nerd Flix & Chill
,
Marvel Multiverse Mondays
,
Anime-Versal Review Podcast
, and our Star Wars dedicated podcast 
The Cantina
. Check it out by listening below. It's also available on all your favorite podcast apps!
Subscribe on:
Apple Podcasts
| 
Spotify
 | 
SoundCloud
|
Stitcher
|
Google Play