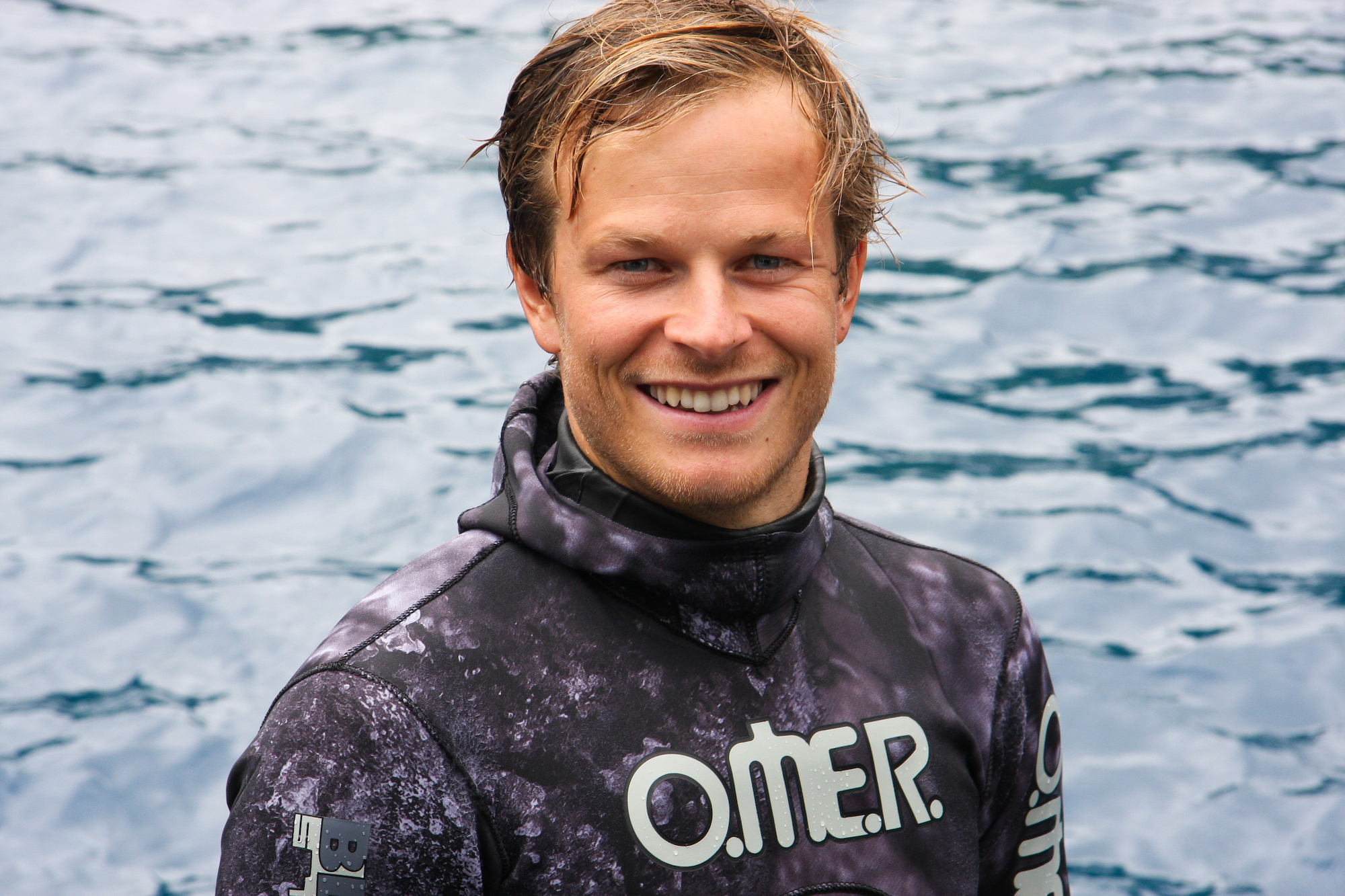 Bertie Gregory in Epic Adventures With Bertie Gregory | (Credit: National Geographic/James Brickell for Disney+)
Bertie Gregory brings us his newest escapades in Epic Adventures With Bertie Gregory on National Geographic. 
The Synopsis 
The face of a new generation of aspirational adventurers and natural history filmmakers, 29-year-old National Geographic Explorer Bertie Gregory takes viewers on epic and nail-biting journeys that push into the most spectacular and secretive corners of our wild world. Armed with leading-edge film technology, the Disney+ original series EPIC ADVENTURES WITH BERTIE GREGORY, from National Geographic, breaks the mold of the traditional natural history program by telling extraordinary, real-life animal stories and taking viewers with him for every beat of the action. For weeks at a time, the charismatic BAFTA Award-winning cinematographer immerses himself into the animals' lives to capture the untold stories of iconic creatures living in some of the harshest environments on our planet. This season, we will see Bertie braving the icy worlds of Antarctica in search of the biggest gathering of whales ever filmed and coming face-to-face with specialist buffalo-hunting lions in Zambia. In this multipart adventure series, he will take audiences on an ambitious odyssey across the globe, showcasing the natural world at a time when it faces its greatest challenges.
The British filmmaker, Bertie Gregory, curiosity and fascination for wildlife started during his childhood. A passion so strong that he won National Geographic Young Explorer, Youth Outdoor Photographer of the year. Gregory became an assistant for the well-known National Geographic cat photographer Steve Winter. Since graduating with a Zoology degree from Bristol University he has filmed several documentaries including Wild-Life, Mission: Tierschutz and Seven Worlds One Planet.
I was able to sit with Bertie Gregory duing D23 last weekend to talk about Epic Adventures with Bertie Gregory. He shared how he was introduced to National Geographic and growing up being fascinated with animals. Gregory also spoke about his favorite and challenging episode. Also discussed a little bit about the coordinating and planning that takes place to make the experience happen. In addition to the message he hopes viewers take away and what contents he would like to explore more. 
Epic Adventures With Bertie Gregory is now streaming Exclusively on Disney+
Follow Bertie Gregory's adventures on Instagram and Twitter 
Source: LRMExclusive, Nat Geo, Disney+
Have you checked out
LRM Online
's official podcast feed yet
The Genreverse Podcast Network
? This includes our premiere podcast
The Daily CoG
, 
Breaking Geek Radio: The Podcast
,
GeekScholars Movie News
,
Nerd Flix & Chill
,
Marvel Multiverse Mondays
,
Anime-Versal Review Podcast
, and our Star Wars dedicated podcast 
The Cantina
. Check it out by listening below. It's also available on all your favorite podcast apps!
Subscribe on:
Apple Podcasts
| 
Spotify
 | 
SoundCloud
|
Stitcher
|
Google Play