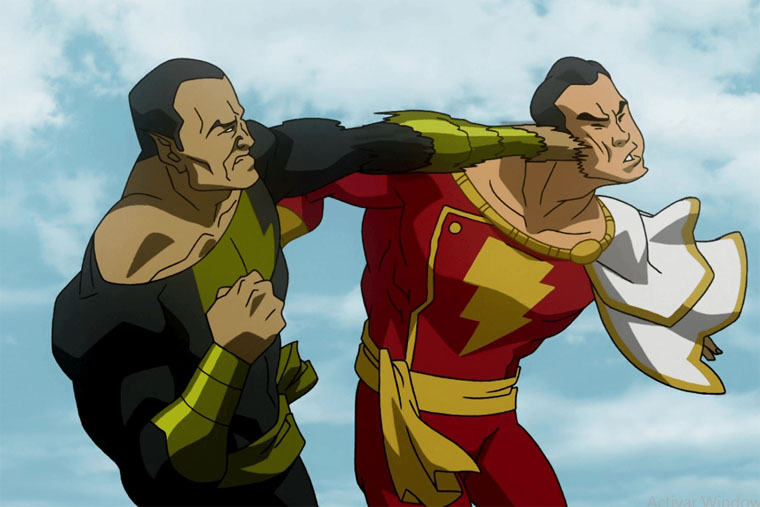 Black Adam is ready to make its debut in theaters this week in the DCEU. A character that we have been teased by actor and executive producer Dwayne Johnson for a very long time. What is interesting about the introduction of the classic DC villain now supposedly turned anti-hero, is how many DC fans are already looking past his origin. Specifically confrontations with Superman and Shazam.
Fans are ready to see the epic clash of superpowered DC characters on the big screen that we have to date only enjoyed on the pages of comic books and animated productions. Johnson himself has revealed that Henry Cavill will be returning as Superman. Whether or not that turns into a confrontation between the two, is yet to be revealed.
But when it comes to his confrontation with Shazam, he was a little more forward with his answer. In a Twitter clip that features a part of an interview with Johnson, he confirms that a crossover between Shazam and Black Adam is "going to happen".
Johnson says that originally the idea was to introduce both characters in the film, something that he was against. It was important to him that both characters established their own origin stories. Specifically because of the distinct tone of the characters.
"Original script had both establishing their origin stories in one film. I fought hard to both characters to have their own stand-alone films for the fans to enjoy. And protect Black Adam's ruthless [and] extremely violent tone as we built out." Said Johnson.
We had seen previous DCEU characters get introduced too quickly with others to their demise. But it looks like there is a chance that with new ownership and pressure from people like Johnson, there is a chance the DCEU can be saved.
In the case of Shazam and Black Adam, their distinct tones would be very difficult to introduce in the same film, Johnson is right. Now with audiences getting to know both characters, a showdown will have more meaning.
Warner Bros. Black Adam is ready to disrupt the DCEU on October 21.

Have you checked out
LRM Online
's official podcast feed yet
The Genreverse Podcast Network
? This includes our premiere podcast
The Daily CoG
, 
Breaking Geek Radio: The Podcast
,
GeekScholars Movie News
,
Nerd Flix & Chill
,
Marvel Multiverse Mondays
,
Anime-Versal Review Podcast
, and our Star Wars dedicated podcast 
The Cantina
. Check it out by listening below. It's also available on all your favorite podcast apps!
Subscribe on:
Apple Podcasts
| 
Spotify
 | 
SoundCloud
|
Stitcher
|
Google Play