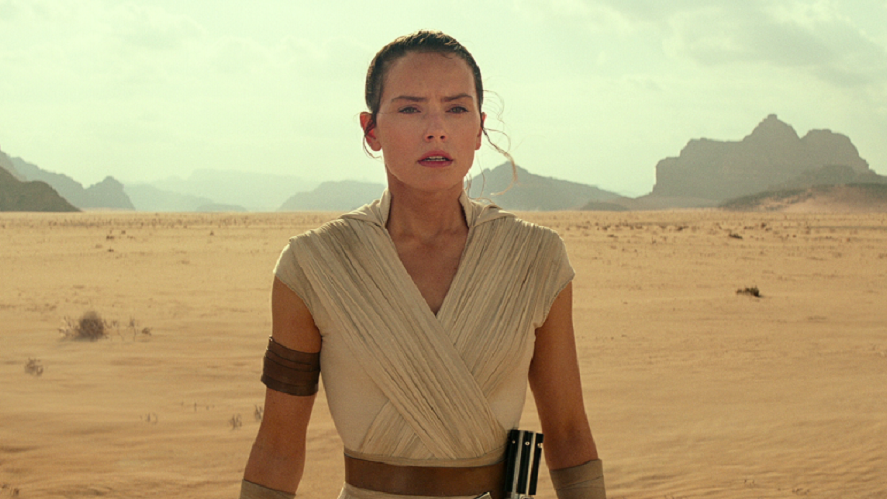 We already knew the marketing for Star Wars The Rise of Skywalker was kicking into high gear this week, and we've certainly had plenty of news and images thus far. Today we get to share an official poster for the full sequel trilogy from artist Brian Rood. The image, (cropped a little in the header above) has been doing the rounds online for the last 24 hours, but only in parts of the net strong with the Darkside for some reason?
However, the image is official, has been released, and is here for the pleasure of your eye balls, check it out in full.
I really do like this poster and the artwork shown, it hearkens back to those OT posters, but then I guess Star Wars posters tend to have a very specific style, again before you start thinking Han Solo is back for The Rise of Skywalker, remember this is a poster for the full sequel trilogy and not just Skywalker.
The image does feature some things from the new movie though, we see the Zorri character on the right along with Lando and Jannah, we also see those red-colored Sith troopers that have been speculated about since they were first shown, and of course the Knights of Ren who everyone seems keen to see in the movie. The one character missing from this poster, which I feel after the fact might have been necessary is Palpatine himself, who we already know is back in some way in The Rise of Skywalker.
What do you think of the new poster for the sequel trilogy? Leave your thoughts in the usual spot below.
Don't forget to share this post on your Facebook and Twitter using the buttons at the top! Or you can react to the post down below.
—–
Have you checked out LRM Online's official podcast feed yet The LRM Online Podcast Network, which includes our flagship podcast Los Fanboys, our premiere podcast Breaking Geek Radio: The Podcast, and our morning show LRMornings? Check it out by listening below. It's also available on all your favorite podcast apps!
Subscribe on: Apple Podcasts |  Spotify  |  SoundCloud | Stitcher | Google Play
SOURCE: Star Wars