It is tearing up the box office, having grossed more money in its opening weekend than any other R-rated horror movie before it. And with an 87% score on Rotten Tomatoes and a pretty-favorable B+ Cinemascore, It looks to make several million more float to its coffers. A sequel has already been confirmed, but passed that, Pennywise's future earnings look bleak. Anyone who is familiar with the 1990 television series or book that It is based on knows that the story doesn't really lend itself to many more tales of this frightful clown.
With all that in mind, I've compiled a list of many of cinema's greatest horror villains and their lifetime earnings.
Pennywise – $132 million (and counting!)
With just one movie under his belt, this year's It, Pennywise has already amassed quite the pile of dough. On a per-movie basis, Pennywise might well be the all-time leader for a long, long time to come. As for the outlook though, there is nothing planned beyond It: Chapter Two and director Andy Muschietti has already ruled out a third movie for him, at least.
The Blair Witch – $187 million
The first Blair Witch movie, The Blair Witch Project, was a straight phenomenon for its time. It grossed $140 million all on its own. But as you can probably tell, that doesn't leave a lot of room for its sequels. The sequel bombed a year later and a revival put out last year, simply entitled Blair Witch, made even less movie. If I had to guess, the Blair Witch has probably been defeated for good.
Leatherface – $199 million
Known from the Texas Chainsaw Massacre films, Leatherface is a lesser-known horror monster when compared to his compatriots, this despite the fact that the first Texas Chainsaw film was in 1974 and there have been a total of eight in the series so far. The most recent attempt, 2006's Texas Chainsaw Massacre: The Beginning, was only able to manage a paltry $34 million, so it's far from a sure bet that studios will keep wanting to put money into this franchise.
Michael Myers – $308 million
One of the more recognizable serial killers at the box office, Michael Myers has slashed his way through ten films! First debuting in 1978, Michael Myers, perhaps moreso than Leatherface, set the tone for horror movies of the eighties. While he hasn't grossed as much as some of his peers, he has been arguably more relevant more recently. Films in 2007 and 2009 didn't make a ton of money ($91 million combined), but the fact that their were two different films means Myers has made his mark in today's horror cultural zeitgeist.
Ghostface – $331 million
From 1996 to 2000, the Scream movies were the top horror franchise in America. But diminishing returns put them on hiatus after Scream 3. Ghostface, who is actually a different psycho killer in each film wearing the same costume, still holds a pretty solid place in our culture, but 2011's Scream 4 – an attempt at a revival – fell flat. I'd speculate that we will see Ghostface again at some point, if only because of the monster returns the first three films drew in, and movie execs aren't long in looking for old franchises they can keep trying to revive.
Freddy Krueger – $370 million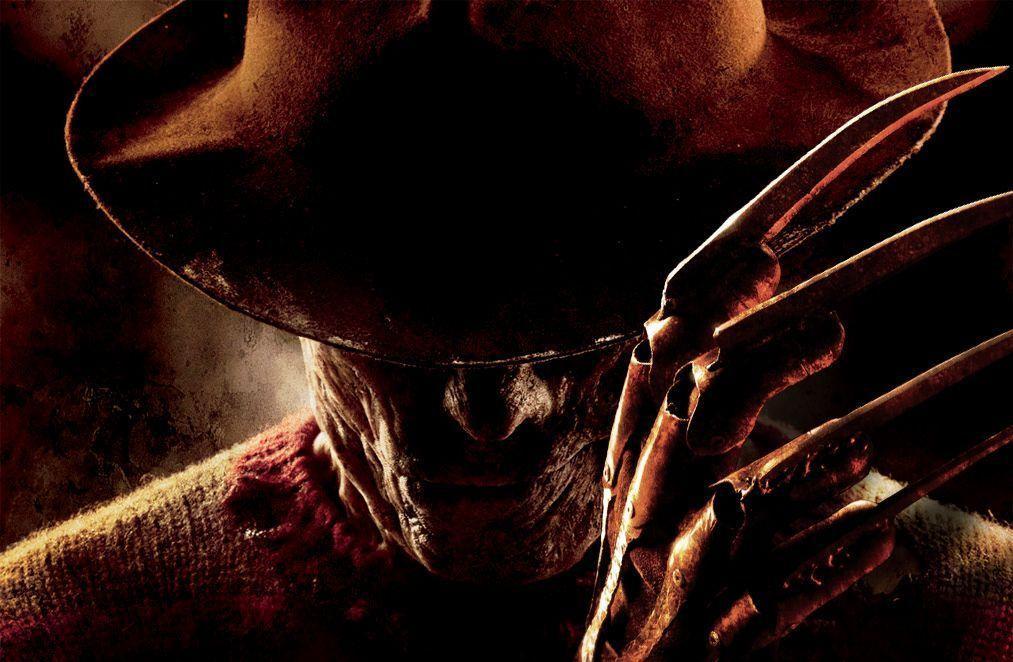 Freddy's highest-grossing film, 2003's Freddy Vs. Jason, pitted the burned and vengeful haunt against one of the other greatest horror fiends of all time. Unfortunately for Freddy, Jason wins the overall domestic haul battle, as Freddy's whopping nine films come short by $10 million to his nemesis. Released in 1984, Freddy was most recently seen in 2010's reboot, A Nightmare on Elm Street. Scaring up only $63 million, Freddy was soon left for dead again. Will we see him again? Given his hold on the minds of horror fans everywhere, I wouldn't sleep too soundly.
Jason – $380 million
Coming short of the top spot is iconic serial killer Jason from the Friday the 13th movies. The hockey-masked stalker came out in 1980 and had a reboot film as recently as 2009. That film only managed to bring in a shallow $65 million and so ensuing sequels were put on hold. It's been eight years, though, so if I were a betting man, I'd put money on a new entry into the franchise at some point in the not-too-distant future.
Jigsaw – $415 million
Surprise, surprise for many people, Jigsaw is the clear horror killer. By 2010, the series had seen its final kill, grossing only slightly more than half of Jigsaw's pinnacle, 2005's Saw II, and this was despite adding in 3D surcharges to the total. Despite the fact that the latest film wasn't released too long ago, there is already talks of getting this series back on track for more scares and more money.
Did I miss anyone? If so, let me know in the comments below or over on Twitter at @LRM_Brian!