Yes, you read the title right folks, the seemingly never-ending war between Disney and Comcast for the assets of Fox is finally over.
After initially winning a bidding war with Comcast for Fox's assets, we all thought that Marvel's characters were coming home to the MCU. Then Comcast went in hard with a new improved bid of a $65 billion for Fox, only to be once again outbid buy the house of mouse with a whopping $71 billion offer.
We wondered how far this race would last, we need wonder no more as Comcast have officially pulled out of the deal to acquire Fox. Here is what Comcast chief Brian Roberts said in a statement as reported by CNN.
"Comcast does not intend to pursue further the acquisition of the Twenty-First Century Fox assets and, instead, will focus on our recommended offer for Sky. I'd like to congratulate Bob Iger and the team at Disney and commend the Murdoch family and Fox for creating such a desirable and respected company."
So this means the likes of Fantastic Four and X-Men are heading back to Marvel Studios and it won't be long now before Marvel chief Kevin Feige get's that phone call from the lawyers to tell him he can officially start planning for Marvel's future. Many other famous movie and TV franchises will also be heading to Disney including the likes of Avatar and Alien to name but a few.
It's still going to take a bit of time before we see Disney announcing any solid plans for their new properties, until all the legal mumbo jumbo is sorted out. However with Comcast out of the race, Fox shareholders really only have one option to choose and this should quicken the process.
For one of Fox's assets though, the battle has only just begun. Sky the UK's biggest pay TV service provides instant access to the European market that both Comcast and Disney are desperate for and it cannot be completely included in the deal for Fox. As we reported previously, Sky is only 39% owned by Fox, with 61% of the company potentially not included in this deal. Even then it isn't going to be easy for Comcast. Fox has already made an offer to buy the reaming 61% of the shares and now Comcast has made a bid for the entire company for $34 billion. My money remains on Fox getting sole ownership of the company, for more details on my analysis check the related section below.
Disney CEO Bob Iger referred to Sky as the "crown jewels" of Fox assets, so don't think for a second Disney won't be pushing Fox's Rupert Murdoch to make sure they get that deal over the line. Can Comcast make them an offer that's just too crazy to turn down? Well, Murdoch is one of the major shareholders of Sky as well, so read into that what you will.
Rejoice this day people, because let's face it, we don't really give much of a damn about these mega business deals, but today is the day we became certain that Marvel's wayward sons were coming home.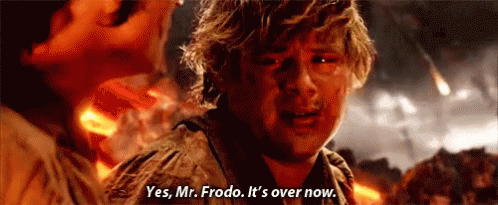 Sound off in the comments below.
Don't forget to share this post on your Facebook wall and with your Twitter followers! Just hit the buttons on the top of this page.
SOURCE: CNN