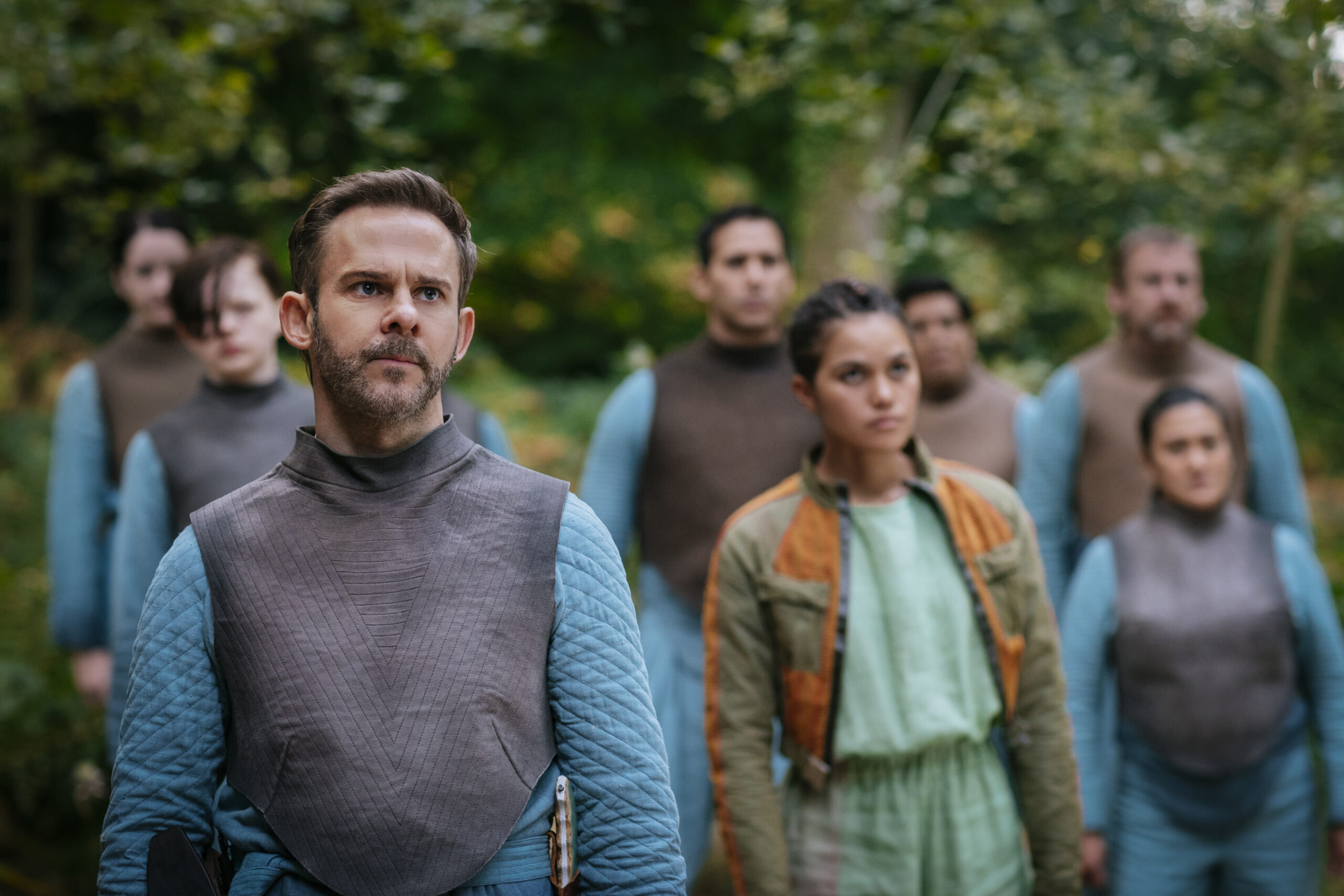 Photo Credit: Szymon Lazewski/AMC
Today is the release of the season finale of Moonhaven, titled "The Seeker" on AMC+. The series takes place in a utopian colony on the Moon one hundred years in the future. An Earth pilot has been drawn into a conspiracy to take control of Moonhaven. To celebrate the release of the first season's final episode, AMC+ has shared with LRM Online an EXCLUSIVE CLIP that you can check out below!
The clip is titled "Searching for Arlo"
Paul and Bella played by Dominic Monaghan and Emma McDonald, find Arlo. Well at first at least a part of him. Which then somehow leads them to the rest of him over the fence. Arlo is played by Kadeem Hardison. Very interesting clip that raises a lot of questions. You'll have to check out Moonhaven to find out what happens next!
If you haven't checked out Moonhaven yet, it's a great time to catch up. AMC Networks recently announced that they would be renewing the sci-fi thriller for a second season.
Here is the description for AMC+'s Moonhaven provided by AMC Networks
Moonhaven takes place 100 years in the future on a utopian Moon colony, the titular Moonhaven. The series follows a lunar cargo pilot and smuggler named Bella Sway, played by Emma McDonald (Queens of Mystery) who finds herself stuck on the station and being accused of a crime she did not commit. The Moonhaven is a base that focused on finding a solution to a civilization-ending catastrophe that will soon befall the Earth.
While stuck on the station, Sway finds herself pulled into a plot to steal the artificial intelligence responsible for Moonhaven's miracles. Along with a local detective, Paul Serno, played by Dominic Monaghan (Lost), the pair set out to stop the forces that would try to destroy the Earth's last hope of survival.
Check out Moonhaven exclusively on AMC+.
Have you checked out
LRM Online
's official podcast feed yet
The Genreverse Podcast Network
? This includes our premiere podcast
The Daily CoG
, 
Breaking Geek Radio: The Podcast
,
GeekScholars Movie News
,
Nerd Flix & Chill
,
Marvel Multiverse Mondays
,
Anime-Versal Review Podcast
, and our Star Wars dedicated podcast 
The Cantina
. Check it out by listening below. It's also available on all your favorite podcast apps!
Subscribe on:
Apple Podcasts
| 
Spotify
 | 
SoundCloud
|
Stitcher
|
Google Play