There's no doubt that it is the age of nostalgia. Kids of the 80s and 90s have been blessed with franchises returning and actors and actresses reprising roles from our childhood. It now looks as kids from the late 90s and early 2000s will be getting their own nostalgic dose in Netflix's upcoming movie We Can Be Heroes.
The streaming film will be directed by Robert Rodriguez. He should sound familiar for his films such as Desperado, From Dusk Till Dawn, and Sin City. But wait, those aren't kid films. This is true, however, he is also extremely well known for his kid-friendly, GCI packed films. 2001's Spy Kids series and 2005's The Adventures of Sharkboy and Lavagirl in 3D are the films Netflix is looking to replicate.
Like An Avengers Team Up, But Kids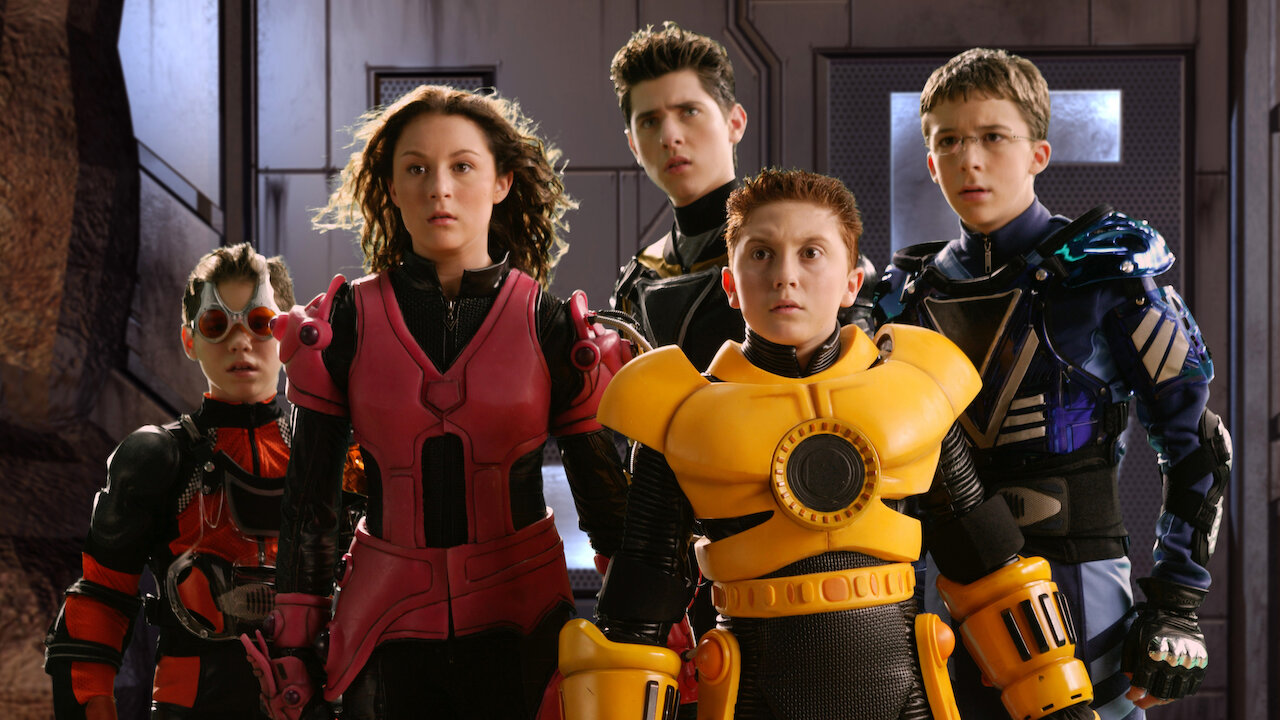 So what can we expect from We Can Be Heroes? Collider was able to sit down with director Robert Rodriguez. He said that the film would be starring Pedro Pascal (Game of Thrones, Narcos) and Priyanka Chopra (Quantico, Isn't It Romantic). He likens the movie to an Avengers team up, but they have kids. Rodriguez went on to provide more details:
"My kids are at the age when they can make films alongside me. So we came up with the idea of…like an Avengers team but they all have kids. The kids have powers but they don't know how to use them because they're just so young. It was the most challenging movie I'd ever done because, any director knows, the most challenging scene is like a dinner scene where you got a lot of people. The whole movie I got eleven superhero kids in every shot. Trying to figure out how to film that was incredible. It's really challenging and exciting and I already shot it and was editing it when this happened. I'm scoring it…we're scoring it in Vienna, remotely, listening over here in the other room. I can't be in the orchestra room as usual. They're all sitting six feet apart in Vienna, it's a wild time."
I can only imagine how difficult it would be to have eleven kids in every shot, plus long hours. Bless that man.
The Return Of Sharkboy And Lavagirl
Here's the nostalgic part for those who grew up with Rodriguez's early 2000's films. The director did confirm the return of Sharkboy and Lavagirl. As many will remember, the roles were originally played by Taylor Dooley and Taylor Lautner. Seeing as the premise of the film is about superhero kids, Skarkboy and Lavagirl are now parents. Of course their powers are genetically passed down to their daughter who has shark and lava powers.
We Can Be Heroes sounds like it will be a great film for young adults and kids alike. My niece and nephew are five and seven. Both enjoy watching Sharkboy and Lavagirl. The strong fan following, plus Rodriguez's directing talents look to make this an exciting Netflix option for parents and kids of all ages.
Did you grow up with movies like Spy Kids and Sharkboy and Lavagirl? Will you be checking out We Can Be Heroes? Leave your thoughts in the usual spot, and thanks for reading!
Continue the LRM Online conversation on Discord by CLICKING HERE!
—–
Have you checked out LRM Online's official podcast feed yet The LRM Online Podcast Network? This includes our flagship podcast Los Fanboys, our premiere podcast Breaking Geek Radio: The Podcast, GeekScholars Movie News, and our morning show LRMornings. Check it out by listening below. It's also available on all your favorite podcast apps!
Subscribe on: Apple Podcasts |  Spotify  |  SoundCloud | Stitcher | Google Play
SOURCE: Collider

Have you checked out
LRM Online
's official podcast feed yet
The Genreverse Podcast Network
? This includes our premiere podcast
The Daily CoG
, 
Breaking Geek Radio: The Podcast
,
GeekScholars Movie News
,
Nerd Flix & Chill
,
Marvel Multiverse Mondays
,
Anime-Versal Review Podcast
, and our Star Wars dedicated podcast 
The Cantina
. Check it out by listening below. It's also available on all your favorite podcast apps!
Subscribe on:
Apple Podcasts
| 
Spotify
 | 
SoundCloud
|
Stitcher
|
Google Play