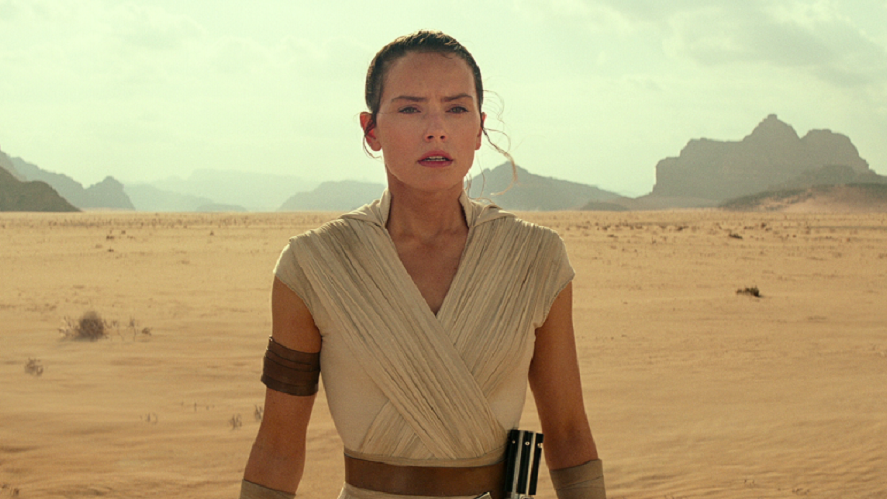 In Star Wars: The Force Awakens, director J.J. Abrams seemed to hint at a big mystery surrounding the trilogy lead, Rey, played by Daisy Ridley. We saw a young Rey looking up at the sky as a ship lifted away, and with it, all answers to her past and potential future. Fans expected some grand reveal in The Last Jedi, only for Rey (yes, Rey, not Kylo Ren) to say that her parents were "nobody."
But this was an answer many fans WERE NOT satisfied with. How could a Force user like her have NO meaningful parentage? Well, fans are now hoping that, with J.J. Abrams back in the saddle, that we'll get a more satisfying answer. But will we?
"[Director J.J. Abrams] did say the question is answered," Ridley said USA Today. "So at the end of the film, you do know what the dealio is."
So, what does this mean? Does this mean they will undo everything The Last Jedi director Rian Johnson did? Probably not. More than anything, I hope for an answer that honors that answer while delving deeper into something unexpected. 
Did I want an answer to this question? No. Not at all. But if I have to get one, it may as well be satisfying. But what do you think? What kind of answer are you hoping to get from the film in regards to Rey's parents? Let us know your thoughts down below!
Don't forget to share this post on your Facebook wall and with your Twitter followers! Just hit the buttons on the top of this page.
—–
Have you checked out LRM Online's official podcast feed yet The LRM Online Podcast Network, which includes our flagship podcast Los Fanboys, our premiere podcast Breaking Geek Radio: The Podcast, and our morning show LRMornings? Check it out by listening below. It's also available on all your favorite podcast apps!
Subscribe on: Apple Podcasts |  Spotify  |  SoundCloud | Stitcher | Google Play
SOURCE: USA Today