The pandemic's impact on the world is clearly obvious. The entertainment world has been halted just as the rest. The industry has begun to change its landscape. The hybrid release of films in theaters and streaming platforms is one of those moves. An area that is still looking to recoup lost time is on the small screen. We are seeing casualties and adjustments as necessary. For instance, one of my favorite shows, Peaky Blinders, initially is thought to have seven seasons. However, the pandemic changes that and now the series will have a final season on Netflix then take it to the big screen. Many other shows may not be heading our way as quickly as we would like. Unfortunately, it looks like Stranger Things Season 4 fits into that category.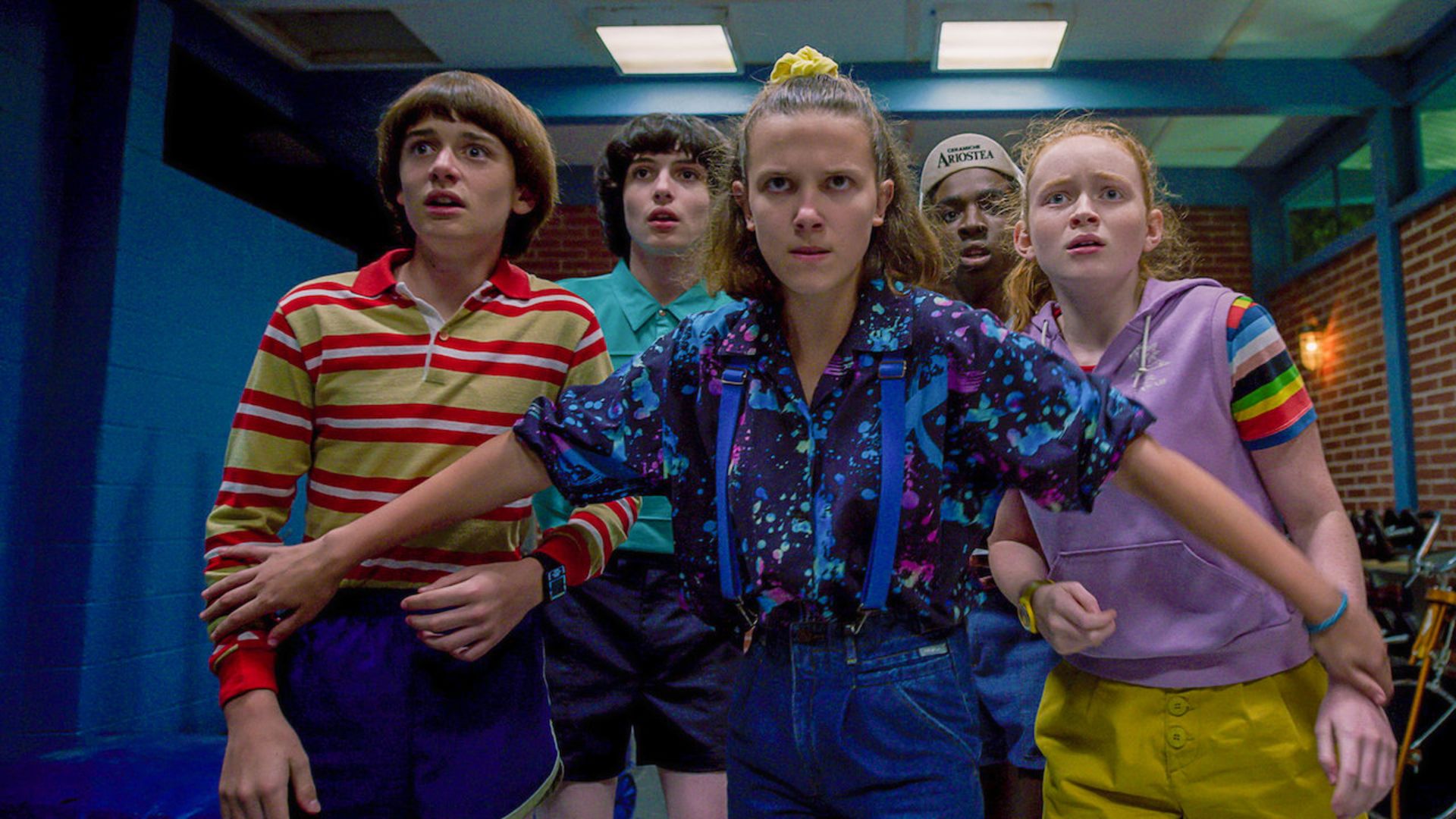 Binging during the pandemic was great for many of us until…we ran out of our favorite shows! While others may unsuccessfully try to fill the void, fans are left with the question: "How long will we have to wait for our favorites to be back?" Eleven's face expresses my frustration. While I understand why, it seems that we will not get Stranger Things Season 4 until next year… Finn Wolfhard took to Twitter with the news:
BREAKING: According to Finn Wolfhard, #StrangerThings4 will hopefully be released next year. pic.twitter.com/VugQBqfRop

— StrangerThingsSpoilers (@SThingsSpoilers) April 18, 2021
Season 3 of Stranger Things has a July 4, 2019 release date. With Wolfhard's statement it looks like we will not get Stranger Things Season 4 until 2022. This makes is almost three years from the previous season. Of course ending with multiple cliffhangers already makes us wonder what is next! The Byers family moves out of the house. Max is without her brother. Much of the group go in separate directions. Let's not forget the tease of Hopper's whereabouts. So many questions, yet we will have to wait a little longer for those answers.
Are you sad that we will have to wait even longer for Stranger Things Season 4? Do you think with the kids naturally getting older it will impact the length of the series? What are you hoping to see in Stranger Things Season 4 and when do you hope to see it? Leave your thoughts in the usual spot, and thanks for reading!
Source: Twitter
Continue the LRM Online conversation on Discord by CLICKING HERE!
-----
Have you checked out
LRM Online
's official podcast feed yet
The Genreverse Podcast Network
? This includes our premiere podcast
The Daily CoG
, 
Breaking Geek Radio: The Podcast
,
GeekScholars Movie News
,
Nerd Flix & Chill
,
Marvel Multiverse Mondays
,
Anime-Versal Review Podcast
, and our Star Wars dedicated podcast 
The Cantina
. Check it out by listening below. It's also available on all your favorite podcast apps!
Subscribe on:
Apple Podcasts
| 
Spotify
 | 
SoundCloud
|
Stitcher
|
Google Play