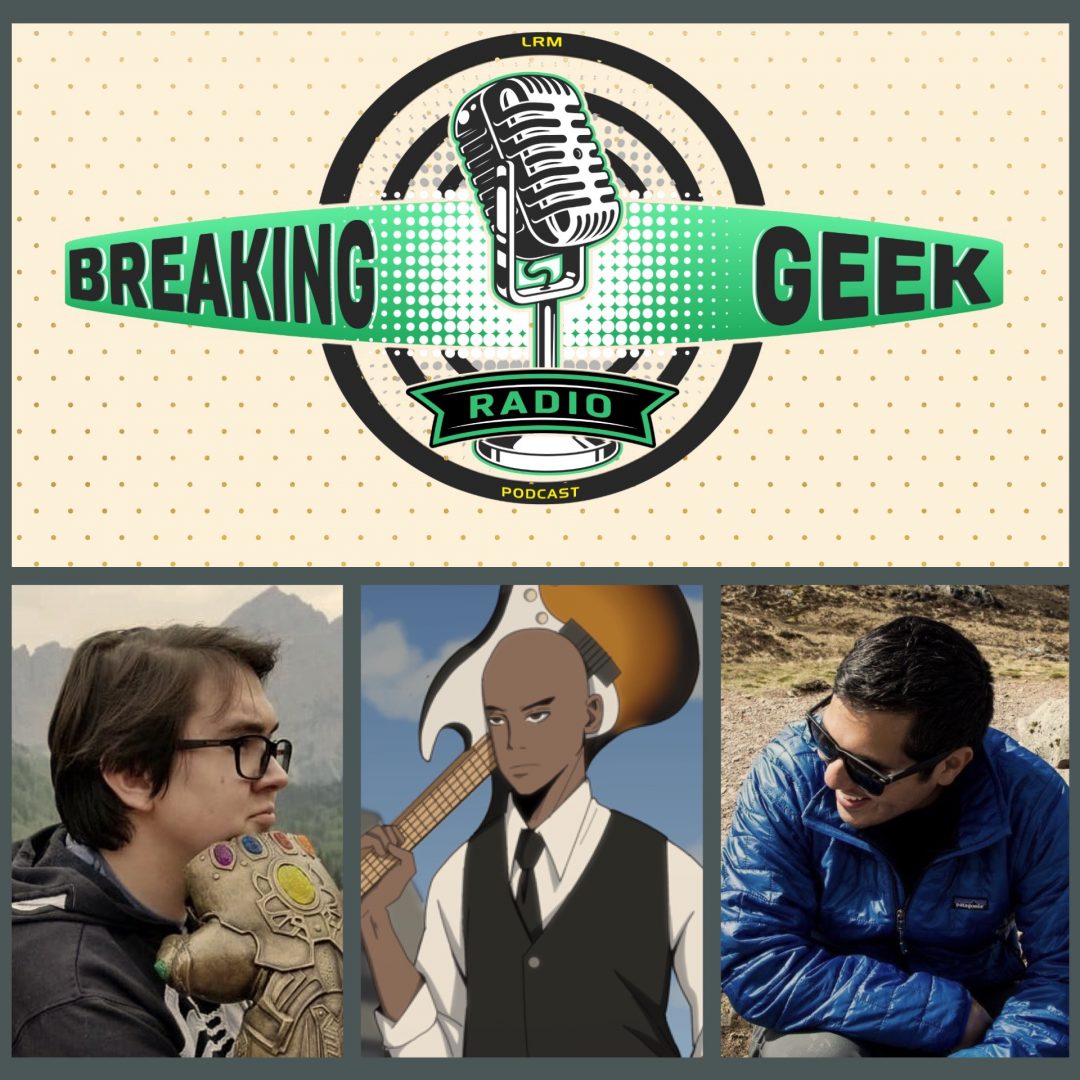 Jammer (@jamthewriter), Jonesy (@sirjonesiest) and Nick (@geekyNICKDOLL) cover mostly Thursday's news aka the freshest news at the time of recording. Jonesy also laments about the quality of the Snake Eyes film and Kevin Smith's Masters of the Universe: Revelation.
But first, comes news! The trio covers Marvel Studios announcing Hakweye's air date, and what it tells us about when we can expect Ms. Marvel. Scarlett Johansson meanwhile, is suing Disney over their Disney+ decision regarding Black Widow.
Over at DC, Batgirl has cast a familiar actor as Jim Gordon. Also, the controversy surrounding Masters of the Universe: Revelation and Kevin Smith's possible overreaction to the fan reaction.
Finally, Bob Odenkirk lives! All this and branches in reality we refuse to prune on this week's Breaking Geek Radio: The Podcast.
Breaking Geek Radio: The Podcast is about analyzing geekdom and the things we like: an in-depth examination of movies, television, and culture. Expect reviews, a look at entertainment controversies, and other fun content! This Podcast is a once a week release coming out every Friday (mostly… mostly…), both fast and furious!
Intro Music: "Return of the Man" by ATH315T

Have you checked out
LRM Online
's official podcast feed yet
The Genreverse Podcast Network
? This includes our premiere podcast
The Daily CoG
, 
Breaking Geek Radio: The Podcast
,
GeekScholars Movie News
,
Nerd Flix & Chill
,
Marvel Multiverse Mondays
,
Anime-Versal Review Podcast
, and our Star Wars dedicated podcast 
The Cantina
. Check it out by listening below. It's also available on all your favorite podcast apps!
Subscribe on:
Apple Podcasts
| 
Spotify
 | 
SoundCloud
|
Stitcher
|
Google Play