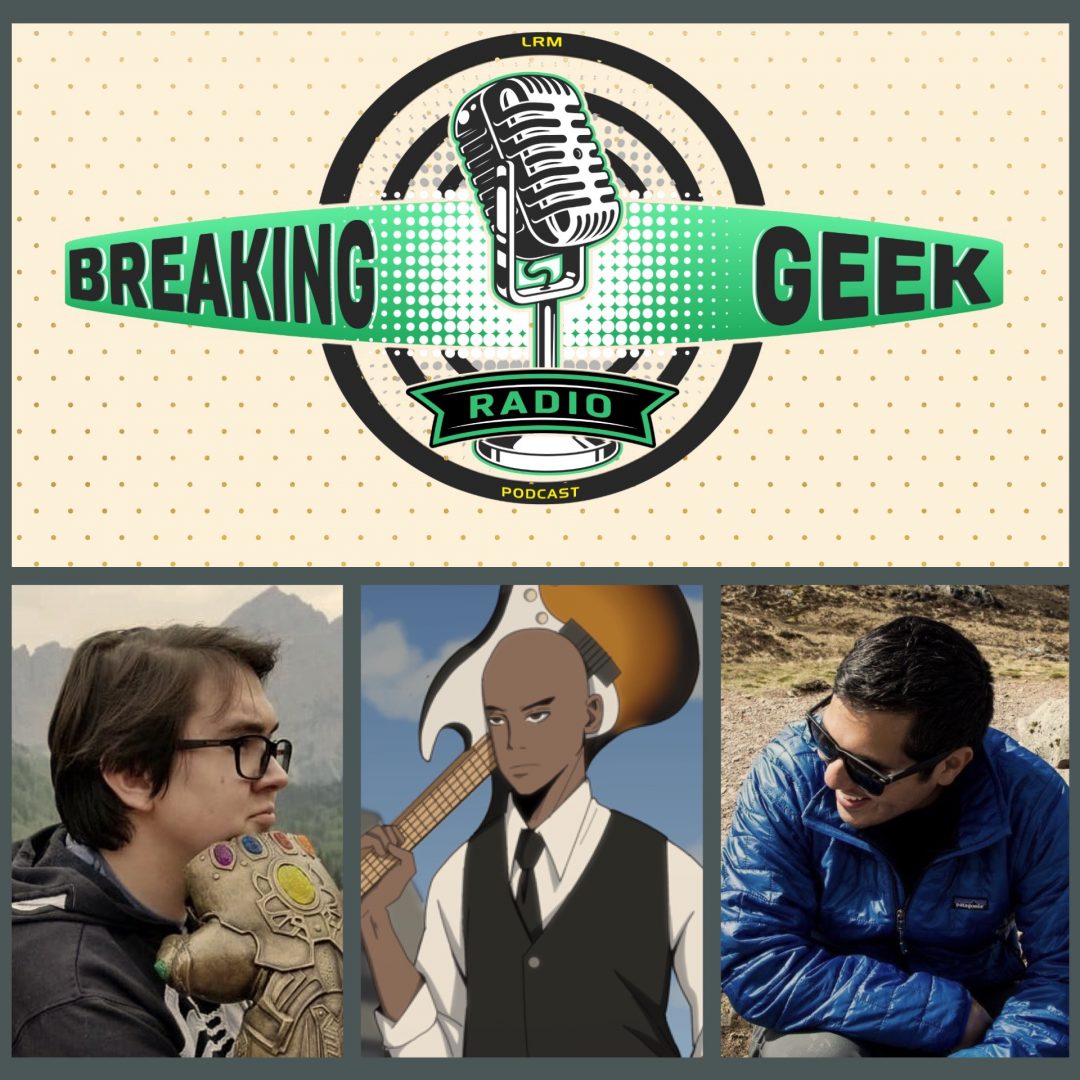 Breaking Geek Radio: The Podcast is about analyzing geekdom and the things we like: an in-depth examination of movies, television, and culture. Expect reviews, a look at entertainment controversies, and other fun content! This Podcast is once a week and we've quietly moved to Friday releases. The premier, flagship, and international podcast of LRM Online!
Join your best pals, Jammer (@jamthewriter), Jonesy (@sirJonesiest), and Nick (@geekyNICKDOLL), and Danny Bartlett (@dannykbartlett) for another fun chat about ALLLL your favorite topics!
Scorsese drama! Jammer getting dropped twice without noticing! The new trailer for A Zack Snyder Film: Zack Snyder's Justice League – Directed by Zack Snyder!  Rian Johnson's Star Wars trilogy update! Batman '89 comics! The weekly "Vision Check!" But wait, there's more!
We talk the trailers for Cruella and Mortal Kombat, before talking about the film Batman: Soul of the Dragon.
And after discussing the movie the finally beat Avengers: Endgame for biggest opening in the Chinese market – Detective Chinatown 3 – the gang decides to watch the first Detective Chinatown film for next week!
Word of the Day: "Content"
Bonus: Jonesy MUTES Nick! We live in a society!
Intro Music: "Return of the Man" by ATH315T

Have you checked out
LRM Online
's official podcast feed yet
The Genreverse Podcast Network
? This includes our premiere podcast
The Daily CoG
, 
Breaking Geek Radio: The Podcast
,
GeekScholars Movie News
,
Nerd Flix & Chill
,
Marvel Multiverse Mondays
,
Anime-Versal Review Podcast
, and our Star Wars dedicated podcast 
The Cantina
. Check it out by listening below. It's also available on all your favorite podcast apps!
Subscribe on:
Apple Podcasts
| 
Spotify
 | 
SoundCloud
|
Stitcher
|
Google Play