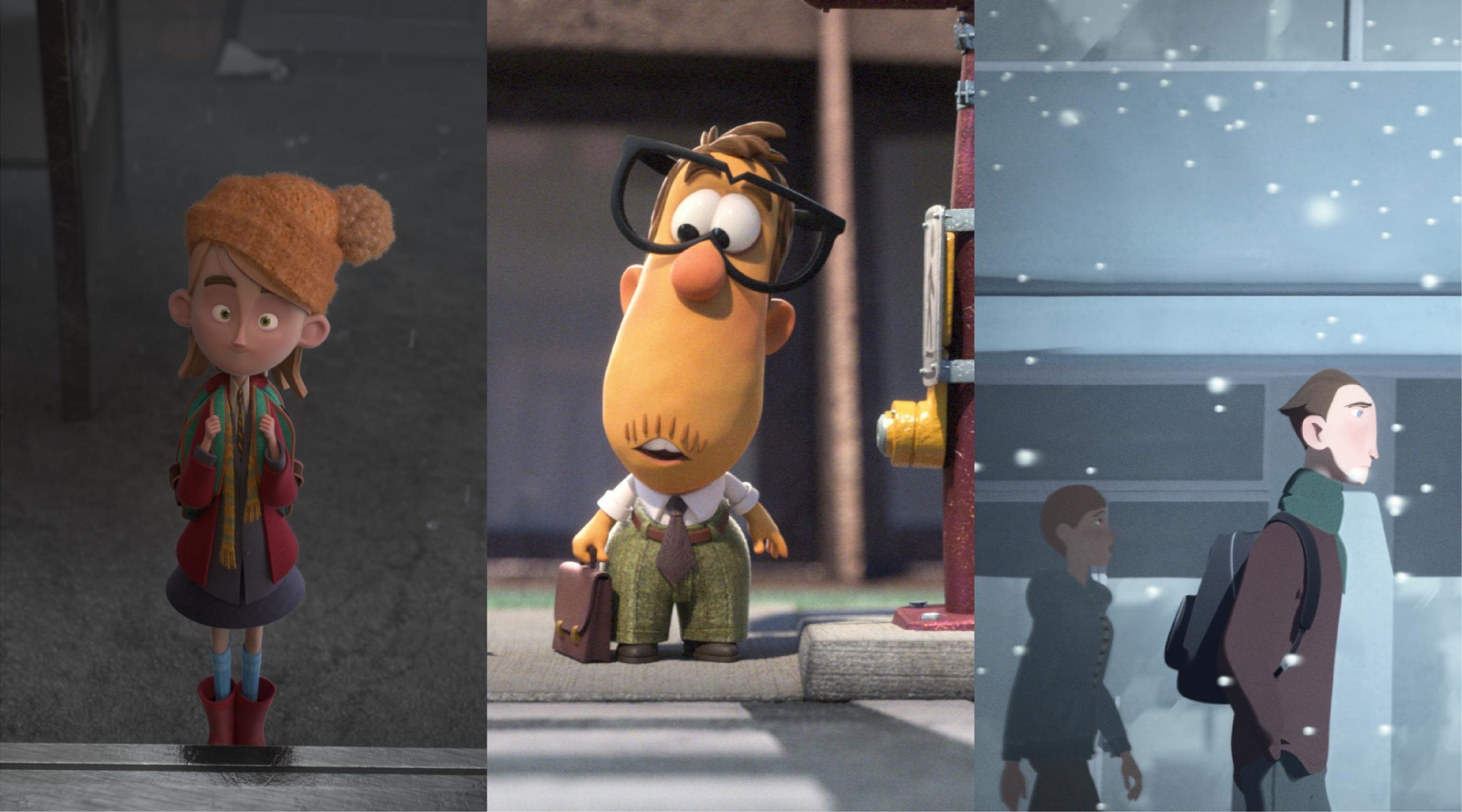 One thing that we have enjoyed for years from both Disney Animation and Pixar is their amazing short films. Storytellers and animators have been able to bring us compelling stories. Some which have made us laugh and others that have brought us to tears. Over at Disney, we know via their films and behind-the-scenes looks that they are filled with very imaginative people with extraordinary talent. This is why they created the Walt Disney Animation Short Circuit Experimental Films program.
Here anyone from Disney Animation regardless of position could submit a story to be brought to life in a short film. Last week we showcased two of them with Dinosaur Barbarian by Kim Hazel and Songs to Sing in the Dark by Riannon Delanoy. This week we take a look at the other three films featured in the second season. These ones in particular are very relatable for different reasons.
Going Home 
Directed by Jacob Frey
A story about growing up and the meaning of home in which a young adult repeatedly visits his hometown, but with every new arrival he starts to face the inevitable: change.
Crosswalk
Directed by Ryan Green
A law-abiding citizen must find his inner strength to cross the street at a light that won't change.
No. 2 to Kettering
Directed by Liza Rhea
On a dreary, ordinary morning, a girl learns how the power of laughter can lift even the most sullen among her fellow bus riders along their journey to Kettering.
With their release last week, LRM Online talked with the directors of these three fabulous Short Circuit short films. Including Jacob Frey, Ryan Green, and Liza Rhea. During our conversation, we talk about their inspiration behind the films. It's interesting to learn the different ways all three of these talented people came up with their ideas. In talking with them you can feel how much fun they had putting these together. You can check out the full interview down below!
Disney Animation's first and second seasons of Short Circuit can be seen exclusively on Disney+.
Have you checked out
LRM Online
's official podcast feed yet
The Genreverse Podcast Network
? This includes our premiere podcast
The Daily CoG
, 
Breaking Geek Radio: The Podcast
,
GeekScholars Movie News
,
Nerd Flix & Chill
,
Marvel Multiverse Mondays
,
Anime-Versal Review Podcast
, and our Star Wars dedicated podcast 
The Cantina
. Check it out by listening below. It's also available on all your favorite podcast apps!
Subscribe on:
Apple Podcasts
| 
Spotify
 | 
SoundCloud
|
Stitcher
|
Google Play