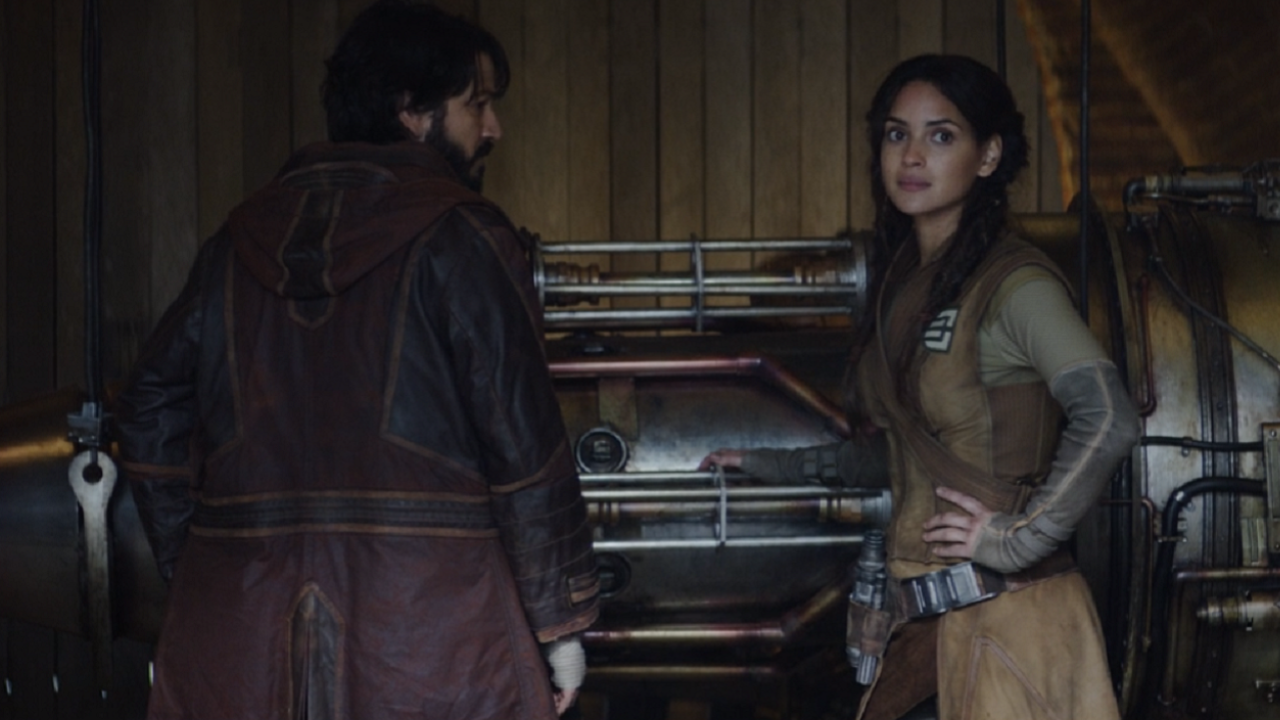 According to the latest Barside Buzz, Adria Arjona is rumored for more Star Wars appearances beyond Andor Season 2. Arjona plays Bix in Andor Season 1 and she is confirmed to be back for Season 2 also. However a new rumors from Daniel RPK on his Patreon service says that Arjona will, or is signed up for more Star Wars outside of Andor, they even think she could get her own spin-off show.
That's about all the claim is for now. However, what I can say is that as a huge fan of Andor so far, I would quite happily watch more Star Wars with this darker tone. If Bix's arc goes in some of the directions I think it will? Then a show with her leading post-Rogue One and Cassian's death would get my interest.
Honestly, if the team behind Andor are doing anything else in Star Wars I'm there day one without fail. I think I trust this team more than any other currently working in the Star Wars sandbox. That includes Favreau and Filoni. I wrote this story before I've had time to watch Episode 9 yet. However I can't wait for tomorrow after work (writing this night before publishing). My review will be up as soon as I watch it and write it up. Probably not too long after this story hits.
Arjona's Bix character has been in the background, but perhaps all that is about to change? When we last saw Bix in Episode 8, she was a prisoner of Dedhra. However I could see her role growing into a larger one in Season 2 for sure. So far Arjona has been excellent as has everyone in Andor.
However, we must be cautious. I would not say Star Wars leaks are Daniel RPK's specialty. Whereas if this was a Marvel scoop, I'd be more inclined to surety. Equally the rumors Daniel posts on his Patreon and not on Twitter tend to be things he's heard but cannot verify with another source yet. So take all this with a dose of salt until something more solid comes. I feel like Lucasfilm, and Disney need time to digest the impact of Andor before they make too many plans. This is after all something that has always served Marvel well in the past.
What do you think of this Barside Buzz as Adria Arjona is rumored for more Star Wars appearances beyond Andor Season 2? Would you welcome that, like me, or not? Thoughts below as always.

Have you checked out
LRM Online
's official podcast feed yet
The Genreverse Podcast Network
? This includes our premiere podcast
The Daily CoG
, 
Breaking Geek Radio: The Podcast
,
GeekScholars Movie News
,
Nerd Flix & Chill
,
Marvel Multiverse Mondays
,
Anime-Versal Review Podcast
, and our Star Wars dedicated podcast 
The Cantina
. Check it out by listening below. It's also available on all your favorite podcast apps!
Subscribe on:
Apple Podcasts
| 
Spotify
 | 
SoundCloud
|
Stitcher
|
Google Play