Marvel's Phase 4 is steadily heading our way. As a result, more news, and rumors, are hitting the web. Spider-Man 3 is one of the films in the phase that fans are eager for. We know that the franchise is taking a deep look into the MCU multiverse. As Spider-Man (Tom Holland) will be mentored by Dr. Strange (Benedict Cumberbatch), a number of foes are beginning to take shape. Some we are aware of, but new rumors are that we could see multiple Green Goblin(s) returning!
Green Goblin(s) Returns?
Let's start with what we know. The following returning Spider-Man alumni has been mouth-watering for fans to see! Spider-Man will take various forms such as Tom Holland, Andrew Garfield, and Toby Maguire is in talks! Some of Peter Parker's closest friends will be returning as well including MJ (Kirsten Dunce) and Gwen Stacey (Emma Stone).
The rogues gallery look to be forming consisting of Dr. Octopus (Alfred Molina) and Electro (Jamie Foxx). The newest tidbit is that Willem Dafoe and Dane DeHaan could be reprising their roles as the Green Goblin(s)! Now we are talking! I loved the Willem Dafoe version. He made it work even with a mask where we could not see his facial expressions.
Now, the return of the Green Goblins is not confirmed yet, but looks like it could happen! There is no word regarding the return of James Franco though. If you bring back Dafoe as Norman Osborn you'd have to bring Franco back as his son, right? Here's to hoping!
The Sinister Six?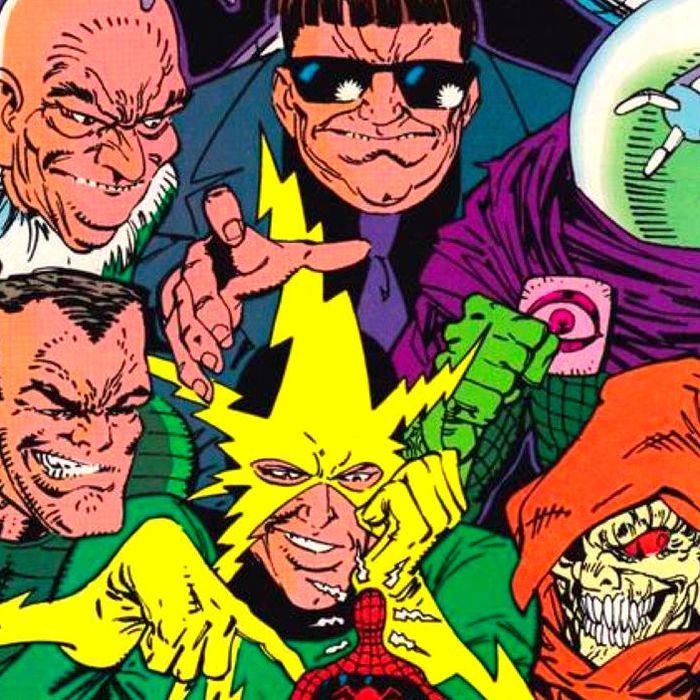 All of these returns are seriously exciting and has amazing potential! It does look as if The Sinister Six could be heading our way. We have the confirmed returns of Electro, Dr. Octopus, and possibly the Green Goblin(s). There is also Vulture (Michael Keaton) who is met by Scorpion in prison at the end of Spider-Man: Homecoming. Now if somehow Mysterio (Jake Gyllenhaal) could somehow return, we would have our six! That. Would. Be. Awesome!
Spider-Man 3 has amazing potential and is one of the main Phase 4 films I am looking forward to! What are your thoughts about Dafoe and DeHaan possibly returning as the Green Goblin(s)? Would you want to see James Franco return? Is there anyone else you would like to see return? Leave your thoughts in the usual spot, and thanks for reading!
Source: Express

Have you checked out
LRM Online
's official podcast feed yet
The Genreverse Podcast Network
? This includes our premiere podcast
The Daily CoG
, 
Breaking Geek Radio: The Podcast
,
GeekScholars Movie News
,
Nerd Flix & Chill
,
Marvel Multiverse Mondays
,
Anime-Versal Review Podcast
, and our Star Wars dedicated podcast 
The Cantina
. Check it out by listening below. It's also available on all your favorite podcast apps!
Subscribe on:
Apple Podcasts
| 
Spotify
 | 
SoundCloud
|
Stitcher
|
Google Play