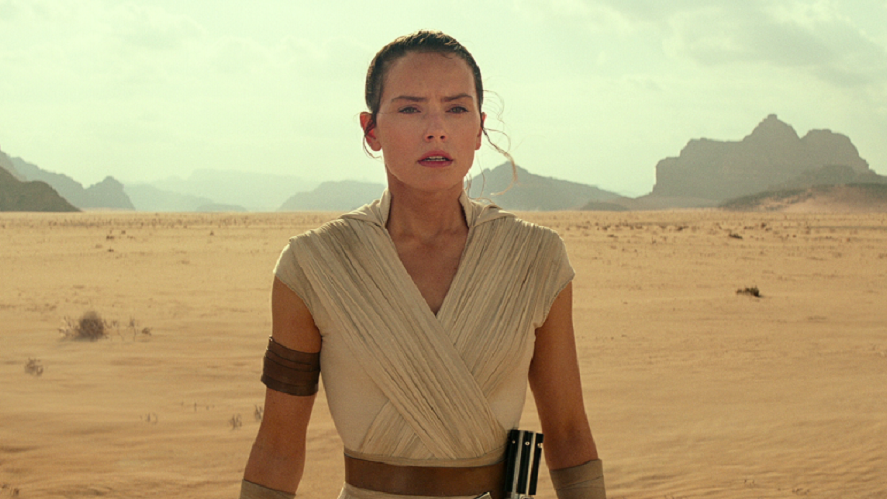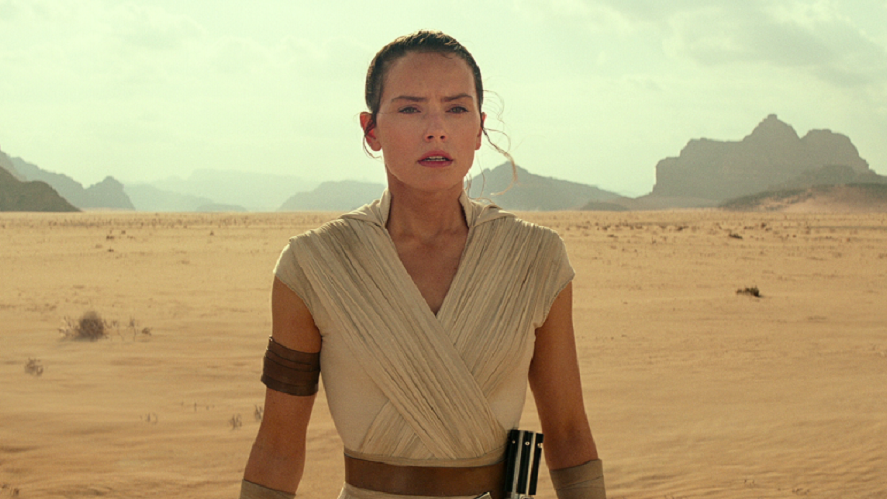 Are you folks tired of all the Star Wars news yet? No? Good, neither am I. Some more information about Star Wars: The Rise of Skywalker has come to light, and no, it doesn't give us any details about the unusual title, however it does concern the ending of the film and how it was changed.
Actress Daisy Ridley who plays Rey (Skywalker?) in the sequel trilogy spoke with Good Day Chicago anchor Jake Hamilton about how The Rise of Skywalker had its ending altered during filming. You can check out what Ridley had to say below.
"J.J. had told me and then I read the script, and then it was sort of shifting. The ending was always pretty similar, and then I was told there was a new, I guess, a slightly different beat added that I was told, which was awesome. Because it's nice to be told a thing, and then you can experience it with the filmmaker. But also, we don't always know how it's going to turn out. We did the thing on this side of the camera, but we don't know how it's going to turn out. So I'm as excited to see it as everyone else."
You can also watch the interview below.
Daisy Ridley tells me about how SHE learned about the ending of THE RISE OF SKYWALKER! pic.twitter.com/xYijqmKusL

— Jake Hamilton (@JakesTakes) April 14, 2019
Why would they even begin to throw a changed ending at fans when we are still trying to figure out what in the galaxy's edge the title means? Of course this will be far more interesting once we've all seen the film, that's when we will really want to know what changed, and why. Then we can all either take the side of they made the right choice by changing it, or the side of they should have left it the way it was. Ahh the joy of being a Star Wars fan.
Does this information change how you feel about Star Wars: The Rise of Skywalker? Let us knwo int he comments down below!
Don't forget to share this post on your Facebook and Twitter using the buttons at the top! Or you can react to the post down below!
Source: Jake Hamilton
Have you checked out
LRM Online
's official podcast feed yet
The Genreverse Podcast Network
? This includes our premiere podcast
The Daily CoG
, 
Breaking Geek Radio: The Podcast
,
GeekScholars Movie News
,
Nerd Flix & Chill
,
Marvel Multiverse Mondays
,
Anime-Versal Review Podcast
, and our Star Wars dedicated podcast 
The Cantina
. Check it out by listening below. It's also available on all your favorite podcast apps!
Subscribe on:
Apple Podcasts
| 
Spotify
 | 
SoundCloud
|
Stitcher
|
Google Play