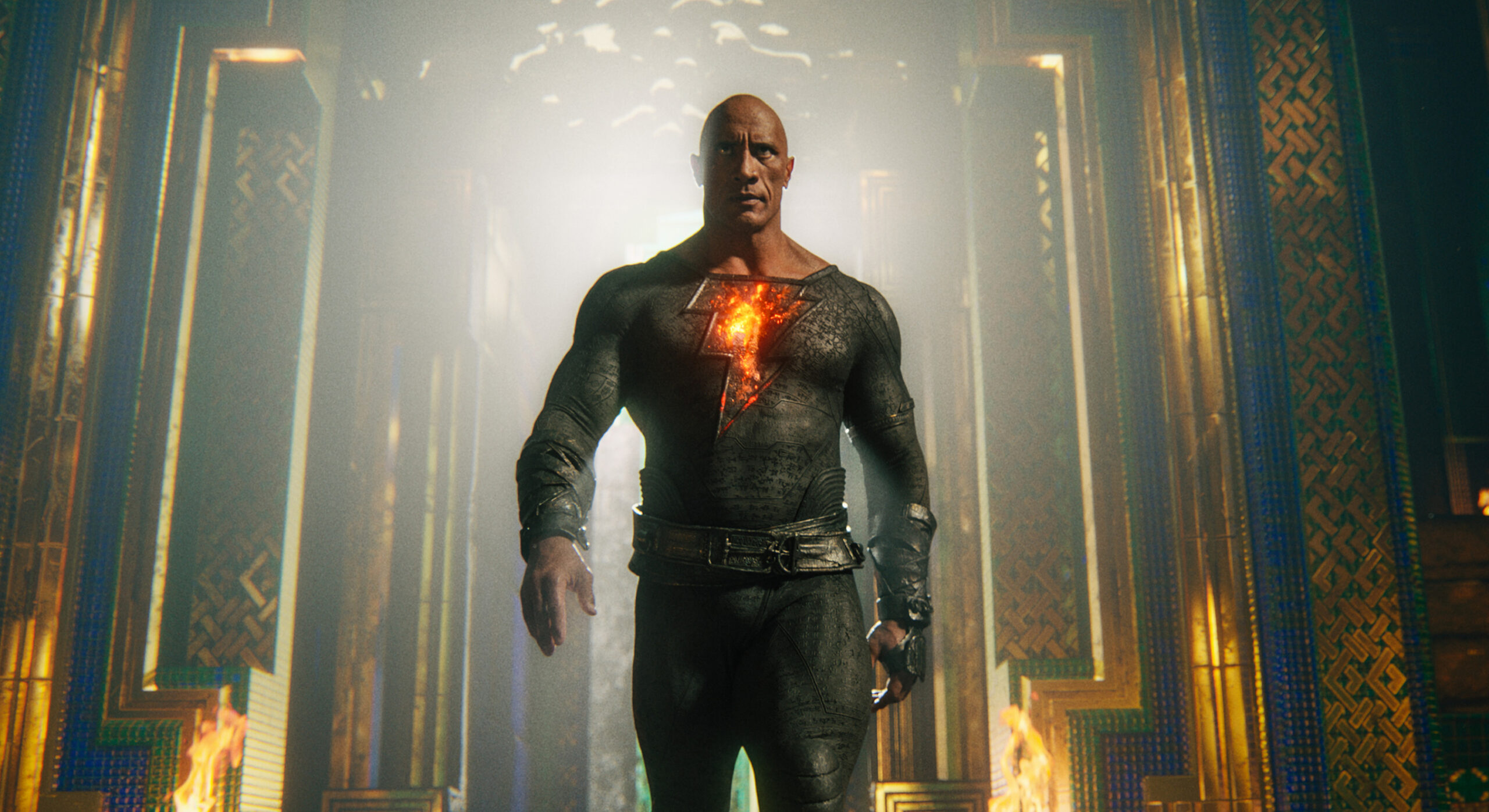 This image released by Warner Bros. Pictures shows Dwayne Johnson in a scene from "Black Adam." (Warner Bros. Pictures via AP)
Warner Bros. Pictures' Black Adam will make a profit despite internet claims the last few days. Some even going as far as saying it might lose $50-$100 million dollars.
According to a report by Deadline, they say Black Adam will probably break even or even be in the black. The film grossed $390 million worldwide. The production cost on it was $195 million with P&A somewhere between $80-$100 million. This would mean the New Line Film would be netting somewhere between $52 million and $72 million.
This amount doesn't include an additional amount of revenue from the film from the Black Adam merchandise. Also, it had a decent CinemaScore of a B+, which is not a bad start for a franchise. For comparison Captain America: The First Avenger made $370 million globally on a $140 million production cost.
This is something that Dwayne Johnson confirmed himself on Twitter:
"Waited to confirm with financials before I shared this excellent #BlackAdam news – our film will PROFIT between $52M-$72M.
Fact.
At almost $400M worldwide we are building our new franchise step by step (first Captain America did $370M) for the DC future.
While it's not the profit that the studios hoped for, they could have never forecast the global situation in China as well as Russia. One thing that did help Black Adam was a thriftier marketing budget due to the very well-known cost-cutting still going on at Warner Bros. Discovery. They put a big chunk of its spending into digital marketing and were able to take advantage of Johnson's massive social media platform. He has almost half a billion followers across TikTok, Instagram, Twitter, and Facebook.
New Line Cinema/Warner Bros. Pictures' Black Adam will be available on HBO Max on December 16.
Source: Deadline

Have you checked out
LRM Online
's official podcast feed yet
The Genreverse Podcast Network
? This includes our premiere podcast
The Daily CoG
, 
Breaking Geek Radio: The Podcast
,
GeekScholars Movie News
,
Nerd Flix & Chill
,
Marvel Multiverse Mondays
,
Anime-Versal Review Podcast
, and our Star Wars dedicated podcast 
The Cantina
. Check it out by listening below. It's also available on all your favorite podcast apps!
Subscribe on:
Apple Podcasts
| 
Spotify
 | 
SoundCloud
|
Stitcher
|
Google Play