A couple days ago, Entertainment Weekly was able to sit down with the original Crisis on Infinite Earths comic creators Marc Wolfman (who co-wrote Episode 4 of the crossover event) and George Perez where they were able to discuss how it felt bringing their adaption to the small screen.  The writer and artist never could have dreamed that decades after their work was released that it would still be remembered, let alone adapted for TV. The two spoke about how daunting of a task it initially was. Back in the 80s, Wolfman originally pitched the idea in order to gain more readers to DC comics.  He felt that all of the different Earths and storylines made it confusing for new readers and difficult to keep up with for the rest of the fanbase. Crisis was going to streamline all of the characters, stories, and Earths. Even though they wanted to tell a specific story to unite the worlds it was also revealed that:
"Although Wolfman and Pérez were focused on telling the best story they could, they imagined people would ultimately be more interested in what came after Crisis."
And that's what brings us to this editorial.  What comes next? First of all, let me say that I did truly enjoy this year's crossover event even though it did seem over-complicated at times.  On the surface it was entertaining, action-packed, a good balance of characters, wonderful cameos and Easter Eggs, and its usual twists and turns.  With its flagship series Arrow coming to an end, this was a good time for the Arrowverse to clean-up any of the murky area it had created with Flashpoint and the Multi-Verse that fans had spoken about for some time.  Just like the comics, the Crisis created a merged Earth, now known as Earth-Prime.  All is good to go now, right?
Not so fast.  At the end of Episode 5 of Crisis on Infinite Earths there seemed to be a number of NEW questions now raised. Yes, I am aware that a good majority of this either will, or should, be covered in future episodes, but we also know that at times the Arrowverse has been somewhat lazy with their writing leading to plot holes that the Crisis SHOULD take care of, or did they give themselves more work? Let's take a look at what needs clearing up.
What Is The New Timeline?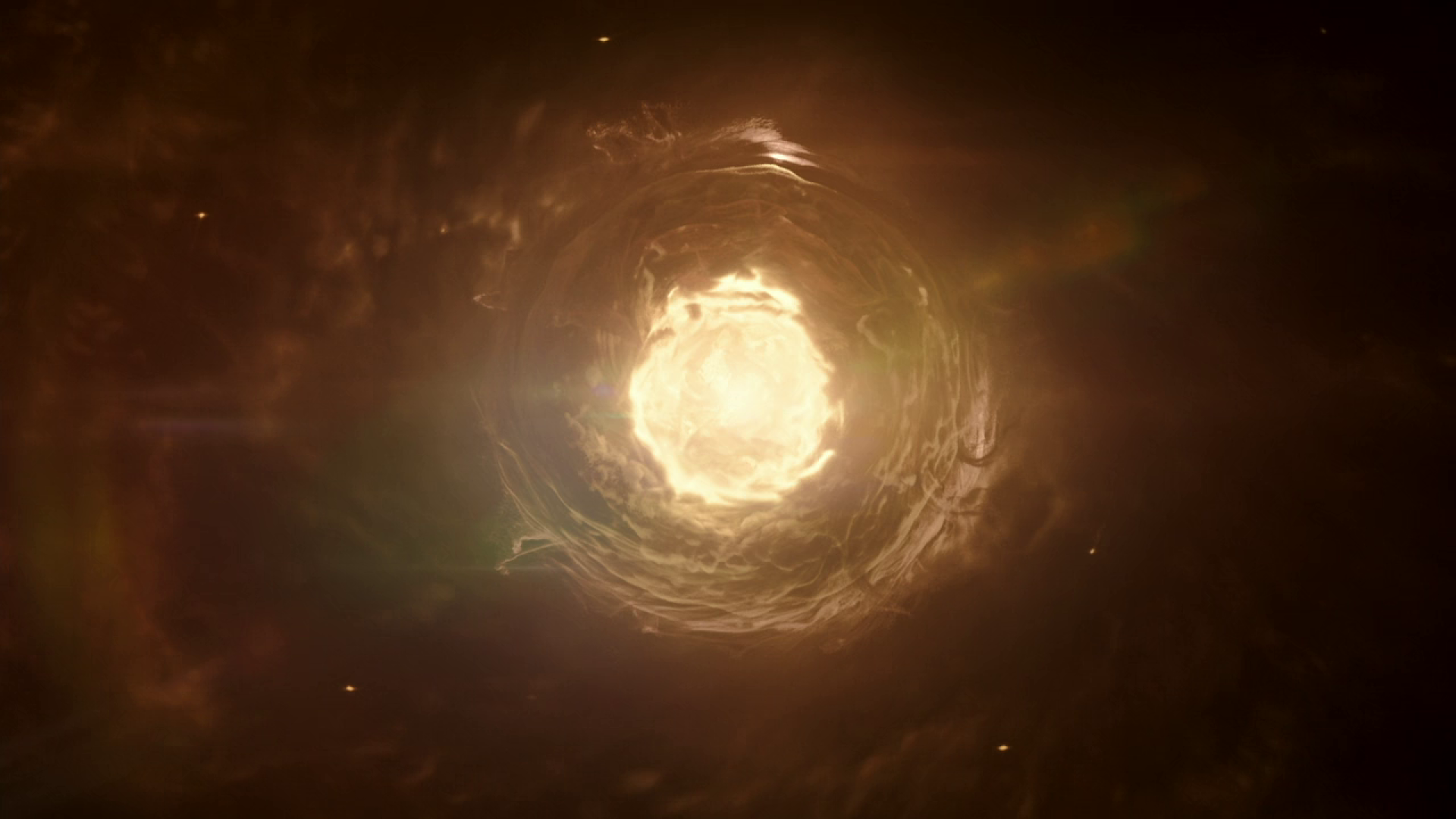 LRM reader Kronx always raises some great questions and has some in-depth knowledge of the universe and the shows. One of the questions he raised was regarding the new timeline.  Sure it seemed cut and dry, the team went back to the dawn of time where the new universe was created thereby changing not only the universe, but history itself. Another article from How To Love Comics suggested that:
"DC was smart to enough to make it so the effects of the battle with the Anti-Monitor also reshaped history. Because of this, it allowed for characters who were more known for being active in other points of history, such as World War II, to exist in that point in time instead of the present of 1985."
While this was in reference to the comics, will the creators be intentional enough to take care of this delicate subject?
Where is history actually starting from?  Did it start from the dawn of time so now billions of years of history have now changed? If this is the case then how does this relate to the memories J'onn is restoring to non-Paragons (more on that in a minute).
Or, did the history start from the day the Paragons awoke to this new universe (unlikely since everyone seemed to already know Lex and his new persona, and that Flash and Supergirl work together often, etc.)?  This would make the non-Paragons newer creations and their past, and the history of the world, is not, which also brings us to…
J'onn's Role
So J'onn can now restore memories to non-Paragons to catch them up rather quickly on all that unfolded during the Crisis (which we do not know how/why he gained these powers). But what memories is he unlocking?  Are these memories just what happened at the dawn of time?  If it is anything before that then wouldn't those memories now be false since the merging of the Earths?
The Paragons are having a difficult time understanding their new transition, but when J'onn would transfer memories to the non-Paragons they seemed to quickly have an understanding of what occurred and processed the information better than the Paragons themselves who actually lived the event. Are the non-Paragons receiving memories that technically never existed because of the merging of the universes and does this then make their own, new realities completely false because of what they have been shown?
When J'onn met with Sarah and Ray in the bar, he gave Ray the magic touch which showed a bunch of scenes Ray's character was involved in even as the Superman of a different Earth. But these memories technically no longer exist.  Only the Paragons have the memory, so giving these memories to non-Paragons is sure to make them question their lives, relationships, and reality as they know it. J'onn giving people a "brain dump" could come back to haunt them as the characters would not know what is actually reality and what is not.
The Role Of The Paragons
This is the main area that will probably be the focus moving forward.  How do the Paragons adapt to this new world?  Even more pressing, what of their memories are real and what are now fake?  Some of the roles of the Paragons seemed either odd, or forced to me. The Paragon of Humanity was University Professor and father, Ryan Choi.
Episode 3 of the crossover was his first appearance, and comic fans may have recognized the name as he was the third individual to don the mantle of The Atom, but casual fans would have no clue who he was. Maybe this is setting up for Ray Palmer's departure, but was such a massive event the time? I feel like Cisco would have been a much better fit for this role.
There were numerous other developed characters they had at their disposal who could have fit this role. Especially when Professor Choi was throwing haymakers in the fight at the Dawn of Time while everyone else had powers, aside from Batwoman and White Canary, but at least they have a background of training. While it is probable that Osric Chau, who plays Ryan Choi, will take over the role of The Atom it isn't quite set in stone.  From an interview Den of Geek had with Chau, he stated:
"I'm putting together my first possibly my directorial debut of a feature film that I just wrote in the time that I shot Crisis. Obviously if something happens with Legends or Flash or any of the other shows, I'll gladly hop into it. But thankfully for me, I have plenty of things that I can set my sights on."
Because of this, and the lack of character background, Choi seemed an odd choice for the Paragon of Humanity.
The News Report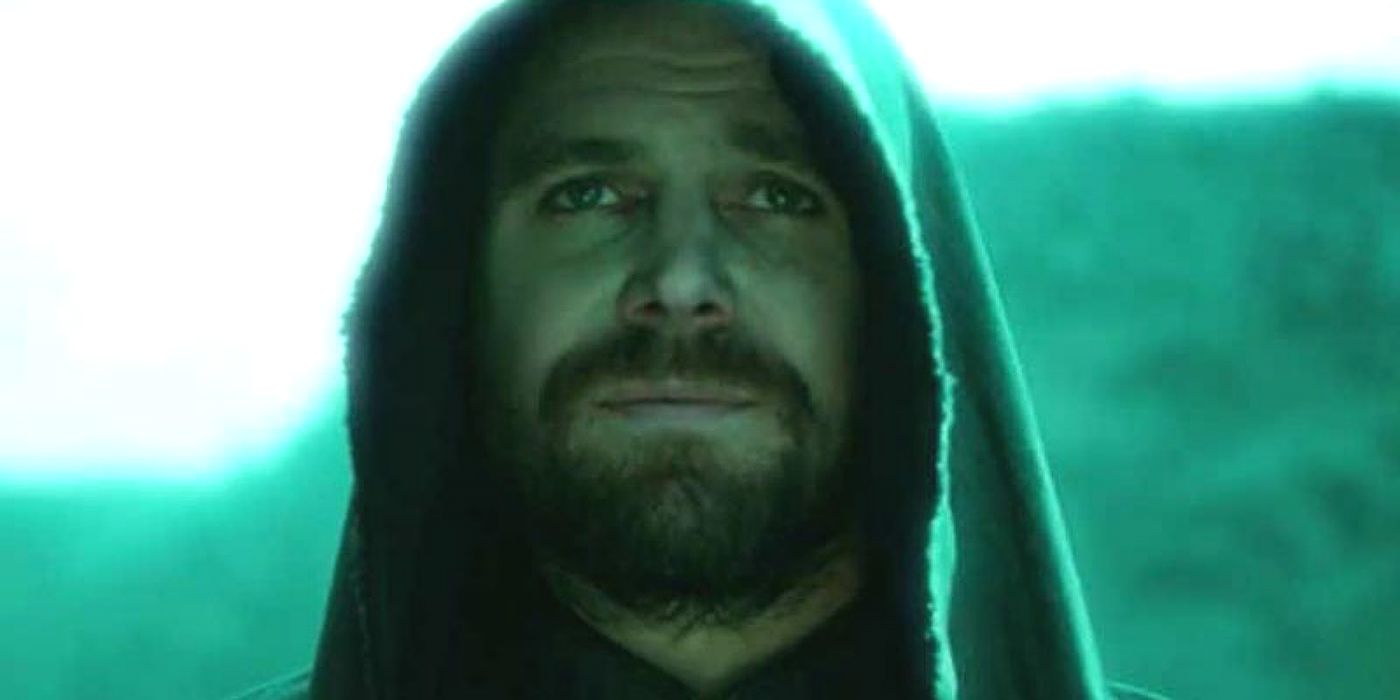 The President came on live TV telling everyone how Oliver was a hero and sacrificed himself in the Crisis.  So what part of the Crisis is known and what is unknown?  History was changed, but wouldn't that mean that some part of Oliver's history would have changed as well? How so?
It would seem that he and Felicity still had their daughter, Mia, seeing as there is going to be a spin-off. What does that mean for the rest of Oliver's back-story? Something had to change, right?  But what? The news report recognized Oliver as a hero and made it seem that not much was different than prior to the Crisis (regarding the character).  They still knew he was Green Arrow. They focused on the attack from the Anti-Monitor, but was this in reference to the final battle on the unified Earth?
It couldn't have been because Oliver was not a part of that battle as he was already dead.  So was the President referring to the entire Crisis where he actually did sacrifice himself?  If this is the case, how would she have known this since only the Paragons and anyone brain-dumped would have known?
Black Lightning
While I was glad they brought Black Lightning into the Arrowverse, I was hoping they would have done a better job.  The character, and show, are so wonderfully done that they did him a great injustice by bringing him in at random times, then having him at Oliver's remembrance only to say, "I never met Oliver, but he seems cool."  Ugh.  Really?
Alright, so I am curious on how they plan to use the character moving forward and how his life has now changed as well.  Will his family still have powers?  Did his father actually die at the hands of Tobias Whale? The past two seasons have focused a good deal on Thunder and Lightning battling to understand, control, use, etc. their powers.  If they no longer have them then that was a good deal of character development out the window.
Where Was Psycho Pirate?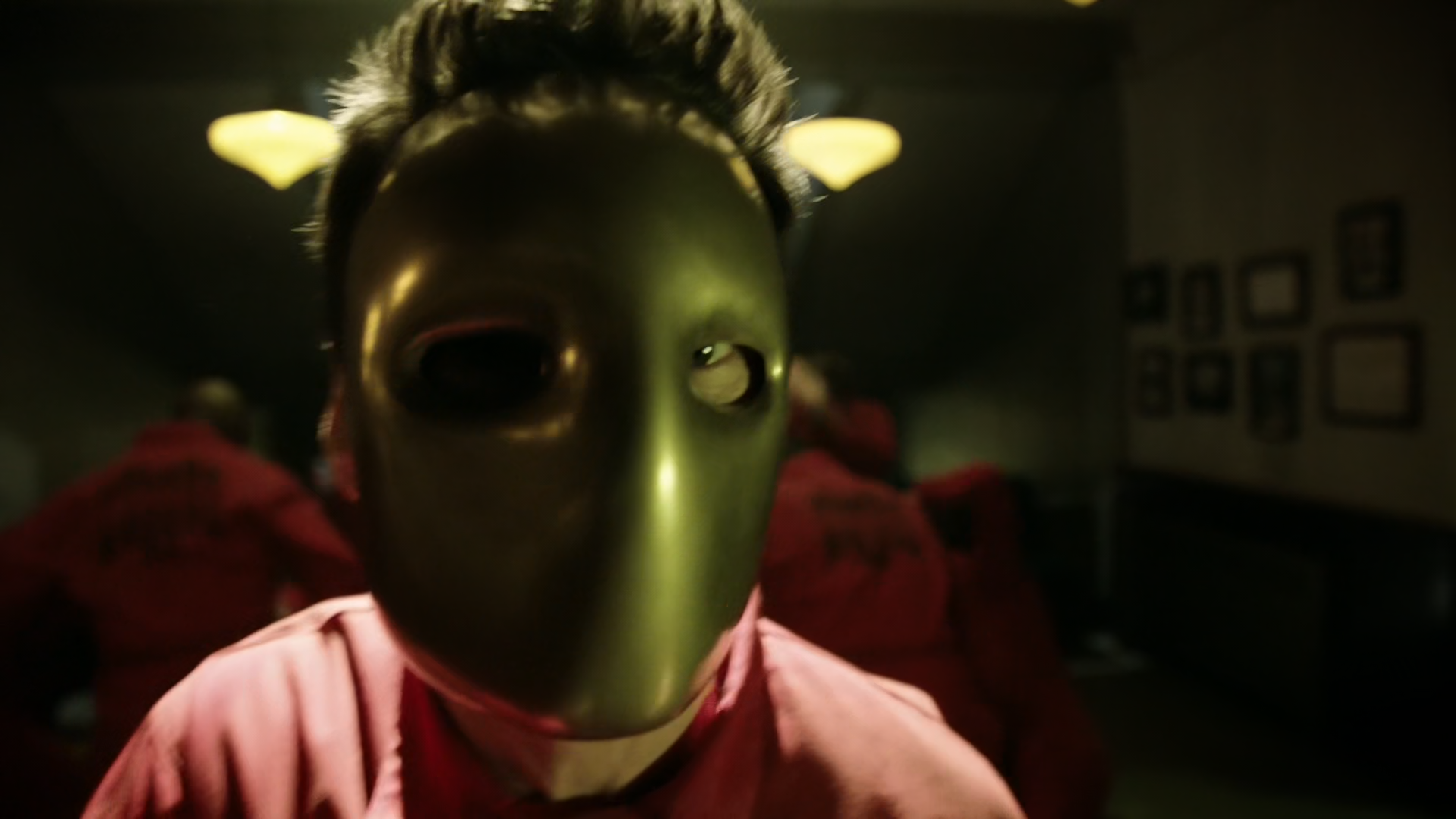 Did anyone else think Psycho Pirate was going to be a huge player in the Crisis?  I sure did.  He was teased during last year's crossover, which also lead to the announcement of Crisis on Infinite Earths.
Anyone familiar with the comics knows that Psycho Pirate was a crucial character in the comic adaption of the Crisis yet he was nowhere to be seen in the crossover.  That seemed odd to me especially with how much of a focal point he was in the comics.  He has to be brought back into the picture somehow, right?
The Kids
Alright, here is a big topic that I am sure will be a focus moving forward, but what happened to the kids?  Did they go back to the future?  If so, what does that future now look like? Let's start with Connor.  His first appearance was back in Season 1 of Legends where he was Earth-16's John Diggle Jr., but the actual Connor from this past season was from the future and was not actually John Diggle Jr., but was Ben Turner's (Bronze Tiger) son who Diggle and Lyla adopted.  From this past season of Arrow we also know that he has a tumultuous relationship with his brother John Diggle Jr. who ends up leading the Deathstroke Gang. What will come of this?
Next is Mia.  In the future she was bitter in regards to Oliver because he was the father she never knew because he always put the city before his family.  When the future crew was sent to the past she came to be trained by Oliver and loved him so much that she found a Lazarus Pit to bring him back to life (at least for a little while). Where does this leave her?  Is she back to never knowing her father?  What memories will she have that are accurate due to the new history?  I assume this will be explored in the upcoming spin-off.
Many of the CW shows have spent a good deal of the last season developing newer characters, but will the Crisis undo many of those developments?  If so, that seems like a waste of character development, but if they don't make major changes from The Crisis then there really wasn't a point in having it in the first place.  While I am sure a majority of this will be the focus moving forward I do have some reservations on how it will all play out especially with how they handled Flashpoint in Season 3 of The Flash.  It created some plotholes and didn't change as much as I thought it was going to.  Will that happen with the outcome of Crisis?  Have they cleaned up the plot holes created during Flashpoint, or have they now created more issues to clear up?
For me, I am hoping that The CW have learned their lessons from the past, but I think they have created more headaches for themselves.  I am mainly gauging this based on the handling of the aforementioned Flashpoint issues as well as Seasons 4 of Arrow and The Flash, which honestly consisted of some weak writing and gaping plot holes.  The Arrowverse shows have found success when the storytelling has been simple (see Seasons 1 and 2 of Arrow, The Flash, and Black Lightning).  It wasn't until they tried to incorporate more complex issues that the plot and continuity issues started to occur, and while the crossover was entertaining, it was definitely complex.
Granted, I am sure I have overlooked areas or missed something as I only saw the crossover event through one time, but what do you think of the questions raised?  What did I leave out?  What questions do you have after the conclusion of Crisis on Infinite Earths? Will The CW clear up loose ends or have they now given themselves more work?  Leave your thoughts in the usual spot, and thanks for reading!
Don't forget to share this post on your Facebook wall and with your Twitter followers! Just hit the buttons on the top of this page.
—–
Have you checked out LRM Online's official podcast feed yet The LRM Online Podcast Network, which includes our flagship podcast Los Fanboys, our premiere podcast Breaking Geek Radio: The Podcast, and our morning show LRMornings? Check it out by listening below. It's also available on all your favorite podcast apps!
Subscribe on: Apple Podcasts |  Spotify  |  SoundCloud | Stitcher | Google Play
Sources: EW, How To Love Comics, Den of Geek

Have you checked out
LRM Online
's official podcast feed yet
The Genreverse Podcast Network
? This includes our premiere podcast
The Daily CoG
, 
Breaking Geek Radio: The Podcast
,
GeekScholars Movie News
,
Nerd Flix & Chill
,
Marvel Multiverse Mondays
,
Anime-Versal Review Podcast
, and our Star Wars dedicated podcast 
The Cantina
. Check it out by listening below. It's also available on all your favorite podcast apps!
Subscribe on:
Apple Podcasts
| 
Spotify
 | 
SoundCloud
|
Stitcher
|
Google Play