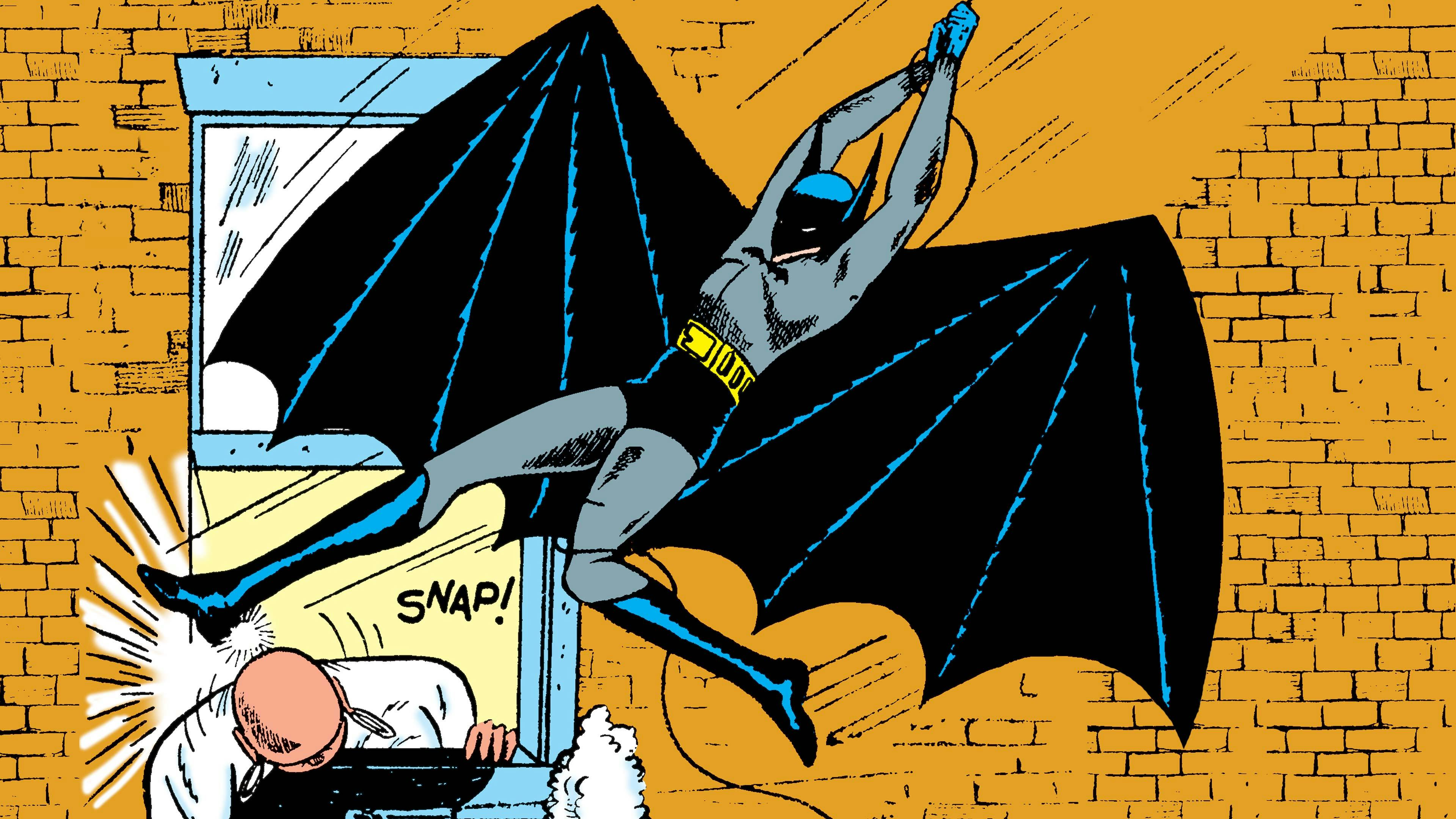 There was the big reveal last week giving fans our first look at Robert Pattinson's Batsuit in the 2021 film. While the first glimpse was somewhat vague, the motorcycle set photos were much better. The suit is definitely different than anything we have seen in the Batman films to date, which has caused many to speculate the type of Batman we will see.
But Batman isn't the only character to look forward to in this movie — he's got plenty of friends and foes to look out for as well. Jeffrey Wright (The Hunger Games: Mockingjay Parts 1 and 2, Westworld) has been cast in the role of Jim Gordon. He recently took to Instagram showcasing the source material he has been studying in preparation for the role, which could confirm many thoughts that fans have regarding the version of Batman we will see.
View this post on Instagram
The pieces look to be aligning a bit more now. It was previously stated that this wouldn't be an origin, but a version of Batman earlier in his career and we can couple that with the suit reveal and Wright's source material to see that the film will be heavily influenced on The Golden Age Batman.
The Golden Age

I am actually really excited for this approach. The beginning of The Golden Age was still a dark, gritty version of our favorite vigilante yet also brought on the inclusion of so many well known characters in the Batman mythos. This is also reflected in the use of numerous villains being cast in an angle we have not seen yet (hopefully it is balanced better than Batman Returns, Batman Forever and Batman and Robin…). A nod to The Flying Graysons may cause a bit of intrigue as well.
What We Don't Need
What we DO NOT need to see is the murder of his parents. Been there done that. At this point that has been done in almost every film. They need to start from a generally developed Batman and move forward. We do not need complete origins for every character. Sometimes the intrigue comes in the curiosity. Develop strong villains but balance it with making Batman the focal point.
What We Do Need
Honestly?  We need to give it a chance. Too often many of us fail films before they are ever released. There is the obvious hate from some on Robert Pattinson being cast as Batman, and I know the "but Heath Ledger" remark gets old, but it is true. Yes, Pattinson was in Twilight, but Ledger was also in 10 Things I Hate About You (not a bad movie, but a completely different genre). There can be surprises. Give the man the chance to deliver and if he doesn't then he is up for criticism. The rest of the cast is looking extremely promising and I feel we may get a new, refreshing take on the Caped Crusader.
Are you excited that The Batman looks to be based on The Golden Age? What are you looking forward to reading the film? Or, do you think it is doomed to fail? Leave your thoughts in the usual spot, and thanks for reading!
Wanna join the LRM Online conversation on Discord? Join our server by CLICKING HERE!
—–
Have you checked out LRM Online's official podcast feed yet The LRM Online Podcast Network? This includes our flagship podcast Los Fanboys, our premiere podcast Breaking Geek Radio: The Podcast, and our morning show LRMornings. Check it out by listening below. It's also available on all your favorite podcast apps!
Subscribe on: Apple Podcasts |  Spotify  |  SoundCloud | Stitcher | Google Play
SOURCE: Instagram
Have you checked out
LRM Online
's official podcast feed yet
The Genreverse Podcast Network
? This includes our premiere podcast
The Daily CoG
, 
Breaking Geek Radio: The Podcast
,
GeekScholars Movie News
,
Nerd Flix & Chill
,
Marvel Multiverse Mondays
,
Anime-Versal Review Podcast
, and our Star Wars dedicated podcast 
The Cantina
. Check it out by listening below. It's also available on all your favorite podcast apps!
Subscribe on:
Apple Podcasts
| 
Spotify
 | 
SoundCloud
|
Stitcher
|
Google Play