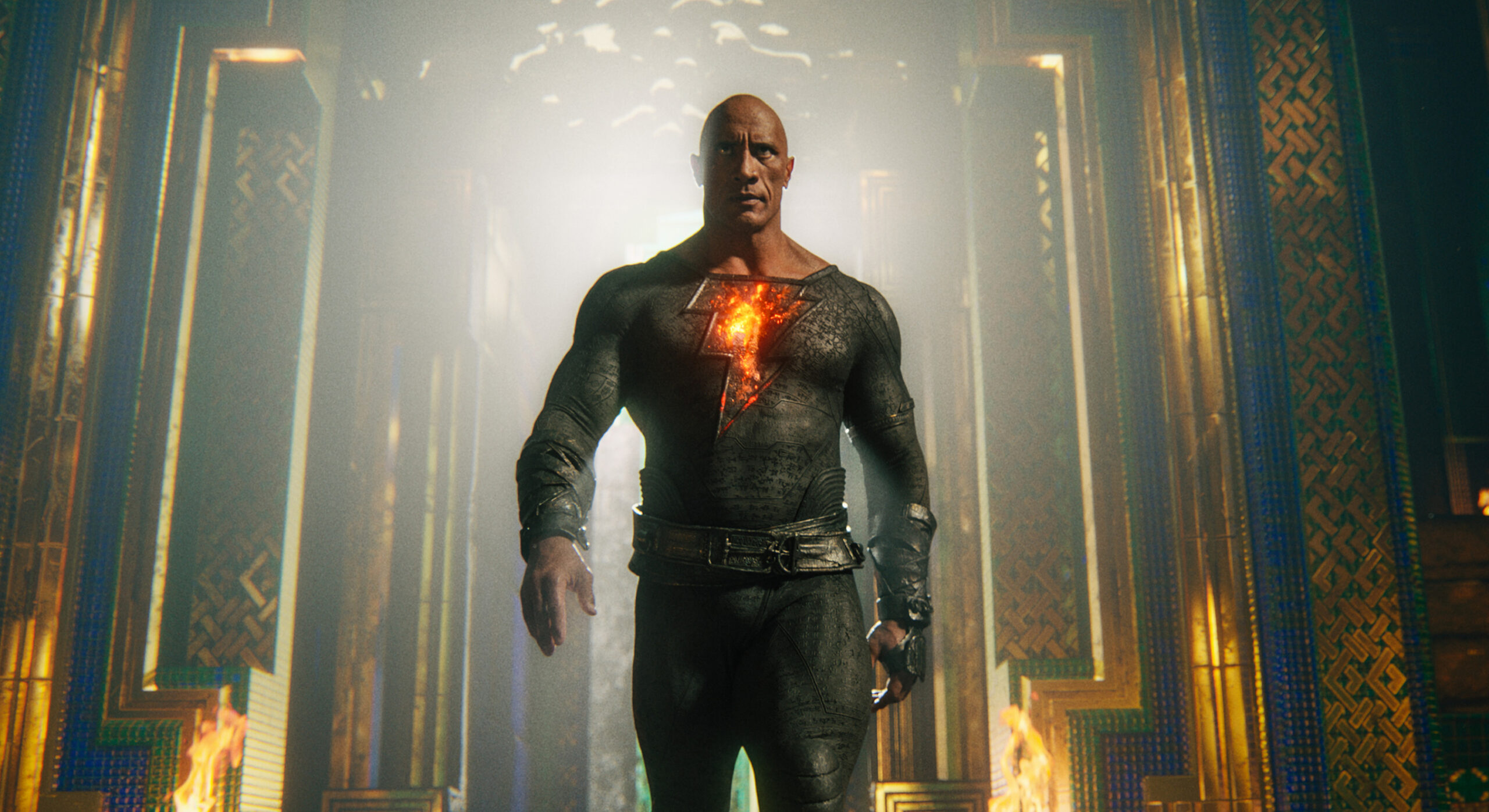 This image released by Warner Bros. Pictures shows Dwayne Johnson in a scene from "Black Adam." (Warner Bros. Pictures via AP)
Dwayne Johnson finally comments on his attempt to get Henry Cavill to return as Superman. As you know, Johnson did all he could to have Henry Cavill cameo as Superman within his Black Adam movie. To the point where Johnson announced he was back, as did Cavill, and Johnson had plans for the pair to fight. As we know now, the DCEU was essentially scrapped and will be replaced by a new DCU under the stewardship of Peter Safran and James Gunn.
One of the first things we found out was that Henry Cavill would not be the Superman of the DCU. It then transpired that Black Adam wasn't a current part of the early DCU. Therefore we likely will never get a sequel to Black Adam.
Speaking with Variety at the Oscars, Johnson went on to talk about firstly Black Adam's critical panning and then the Cavill situation.
"All that I can do, and all that we could do when we were making 'Black Adam,' was to put our best foot forward and surround ourselves with the best people and deliver the best movie we could," Johnson said. "Our audience score was in the 90s. Critics took a couple shots, but that's just the business of it."
"It's almost like when you have a pro football team and your quarterback wins championships and your head coach wins championships and then a new owner comes in and says, 'Not my coach, not my quarterback. I'm going to go with somebody new.'"
Now, this analogy I have issue with. Whilst I don't watch American sports, I understand the analogy and can relate it to 'real' football (soccer). If this analogy was accurate, then both Johnson and Henry Cavill had been the rocks that the DCEU was built on. Also, the franchise must have been extremely successful at the time. Frankly, neither of these points are accurate. This is more like a low/mid-table team changing the coach and quarterback because results are not good enough for the money spent. That analogy fits perfectly, Johnson's does not. I'll leave it at that, because I like both Johnson and Cavill.
Johnson made a power play. However he was also trying to help Cavill because he knew a lot of fans wanted it. The timing just wasn't right. Everyone moves on, that's Hollywood.
What do you think of his comments as Dwayne Johnson comments on his attempt to return Henry Cavill as Superman? Thoughts below as always.

Have you checked out
LRM Online
's official podcast feed yet
The Genreverse Podcast Network
? This includes our premiere podcast
The Daily CoG
, 
Breaking Geek Radio: The Podcast
,
GeekScholars Movie News
,
Nerd Flix & Chill
,
Marvel Multiverse Mondays
,
Anime-Versal Review Podcast
, and our Star Wars dedicated podcast 
The Cantina
. Check it out by listening below. It's also available on all your favorite podcast apps!
Subscribe on:
Apple Podcasts
| 
Spotify
 | 
SoundCloud
|
Stitcher
|
Google Play