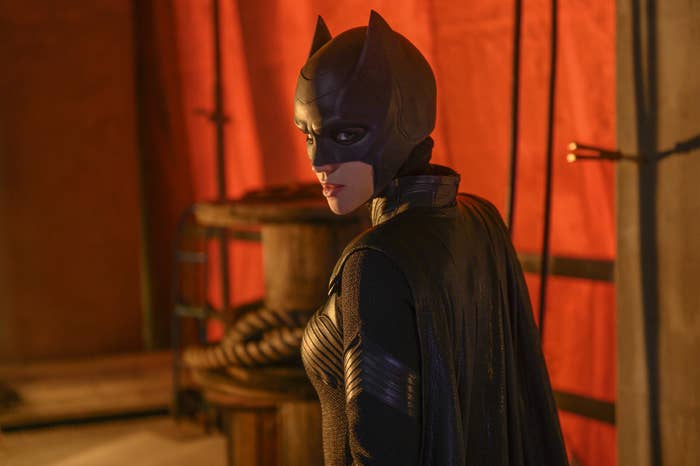 After former Batwoman actress Ruby Rose made the decision to step away from the role, many questions were sure to follow. The justification for stepping away after one season appears to be a loaded shooting schedule, which still seems somewhat odd. Whatever the case may be, Rose is gone and this past week news broke that the exciting actress, Javicia Leslie, will be donning the cape and cowl. As previously reported, Leslie is honored to take the role over, being the first Black female to be Batwoman as well as continuing to represent the LGBTQ+ community.
Passing The Torch
Former Batwoman, Rose, took to Instagram in order to show her support:
Sometimes major early casting changes can hurt a series, but other times they can bring a renewed success. In this case I think, and hope, to see the new character dynamics bring the show even more success. I am intrigued to see what Leslie's character will bring to the series.
The New Batwoman
The character description Warner Bros. presented reads as follows:
Ryan Wilder is about to become Batwoman. She's likable, messy, a little goofy, and untamed. She's also nothing like Kate Kane, the woman who wore the Batsuit before her. With no one in her life to keep her on track, Ryan spent years as a drug-runner, dodging the GCPD and masking her pain with bad habits. Today Ryan lives in her van with her plant. A girl who would steal milk for an alley cat and could also kill you with her bare hands, Ryan is the most dangerous type of fighter: highly skilled and wildly undisciplined. An out lesbian. Athletic. Raw. Passionate. Fallible. And very much not your stereotypical all-American hero.
With the creation of a new character questions will arise regarding how they may adapt in the mythos of the character due to not having much source material to stem from. This can be difficult, but also freeing to take a character and adapt them as the writers see fit. After reading the character description I actually got a Jason Todd feel, which could definitely be interesting. I also enjoy that they did not merely kill off Kate Kane, but will bring her disappearance into a primary plot point for Season 2, much in the way that Kane was looking for Bruce Wayne.
Are you a fan of The CW's Batwoman? Do you think Leslie's role could be somewhat in the mold of Jason Todd? What are your expectations for Season 2? Leave your thoughts in the usual spot, and thanks for reading!
Continue the LRM Online conversation on Discord by CLICKING HERE!
—–
Have you checked out LRM Online's official podcast feed yet The LRM Online Podcast Network? This includes our flagship podcast Los Fanboys, our premiere podcast Breaking Geek Radio: The Podcast, GeekScholars Movie News, and our morning show LRMornings. Check it out by listening below. It's also available on all your favorite podcast apps!
Subscribe on: Apple Podcasts |  Spotify  |  SoundCloud | Stitcher | Google Play
SOURCES: Instagram, Warner Bros. Television

FOR FANBOYS, BY FANBOYS
Have you checked out
LRM Online
's official podcasts and videos on
The Genreverse Podcast Network
? Available on YouTube and all your favorite podcast apps, This multimedia empire includes
The Daily CoG
, 
Breaking Geek Radio: The Podcast
,
GeekScholars Movie News
,
Anime-Versal Review Podcast
, and our Star Wars dedicated podcast 
The Cantina
. Check it out by listening on all your favorite podcast apps, or watching on YouTube!
Subscribe on:
Apple Podcasts
| 
Spotify
 | 
SoundCloud
|
Stitcher
|
Google Play