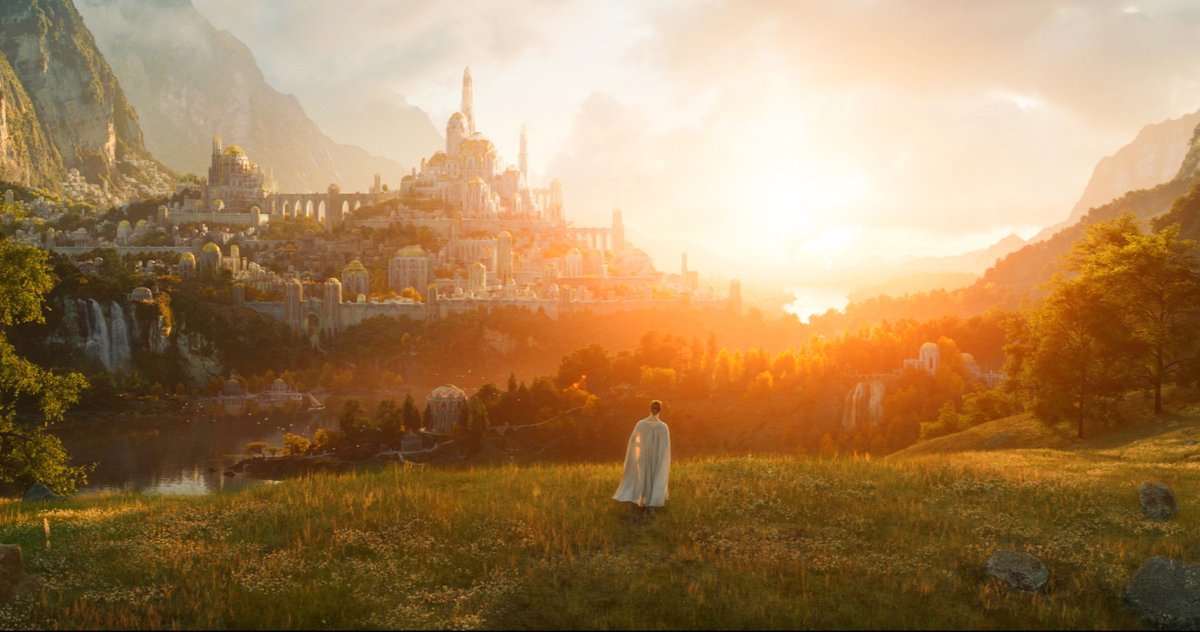 According to Deadline, Howard Shore to score Amazon's Lord of the Rings series. Of course Shore previously scored all the Tolkien movies to this point. Whilst I was less keen on the Hobbit movies, the score was every bit as epic at times as The Lord of the Rings movies. The trade says Shore is in talks, although one assumes those would go well? Though, there is another outlet who later said that Shore had not only signed, but would not be working alone. Fellowship of Fans says Shore is on board, but so is Bear McCreary.
EXCLUSIVE:

The Return of the King

Howard Shore returns to Middle- Earth and this time the Second Age.

He is NOT in talks, he has been contracted for months…

Howard Shore and Bear McCreary are the 2 composers working together on #LOTRonPrime pic.twitter.com/4g8cQRnayr

— Fellowship of Fans (@FansFellowship) September 19, 2021
To be honest I could see this being legit. Committing to several season worth of Second Age content is a far bigger commitment than scoring six movies for Shore. It actually would make sense if Shore is there to provide the DNA and linkage with the movies, with McCreary taking over more on a day to day basis as the show progresses. However reputation must be considered here, and whilst I'm 100% confident with Deadline, I cannot make the same claim here. In other words, check your sodium levels with this part. However I do feel like this is legit as said above.
That's what most fans are guessing and it could definitely be the case. Think of the Harry Potter movies. Williams did the first movie and set the tone with his themes, but other composers then came afterwards using that template to make it all seems to fit. Given his age, and prestige, I guess it was easier to only use Williams to kick things off. My guess is the same situation with Shore in this show.
There has been a lot of talk about whether the Amazon show should follow similar design aesthetics as the Jackson movies? It's a tricky one, because legally there is really no connections between them. Yet, at the same time one would hope the showrunners would realize that whilst there are differences, some looks need to remain consistent. One thing I am glad about is that we will at least have some continuity on the scores for these projects. As fans we want to be able to one day watch all of Amazon's shows and then move on to the movies and take in the whole story. Minimizing differences would certainly be on my priority list.
Are you happy it's Howard Shore to score Amazon's Lord of the Rings series? What about the Bear McCreary rumors? Sound off below as always.
Continue the LRM Online conversation on Discord by CLICKING HERE!
-----
Have you checked out
LRM Online
's official podcast feed yet
The Genreverse Podcast Network
? This includes our premiere podcast
The Daily CoG
, 
Breaking Geek Radio: The Podcast
,
GeekScholars Movie News
,
Nerd Flix & Chill
,
Marvel Multiverse Mondays
,
Anime-Versal Review Podcast
, and our Star Wars dedicated podcast 
The Cantina
. Check it out by listening below. It's also available on all your favorite podcast apps!
Subscribe on:
Apple Podcasts
| 
Spotify
 | 
SoundCloud
|
Stitcher
|
Google Play