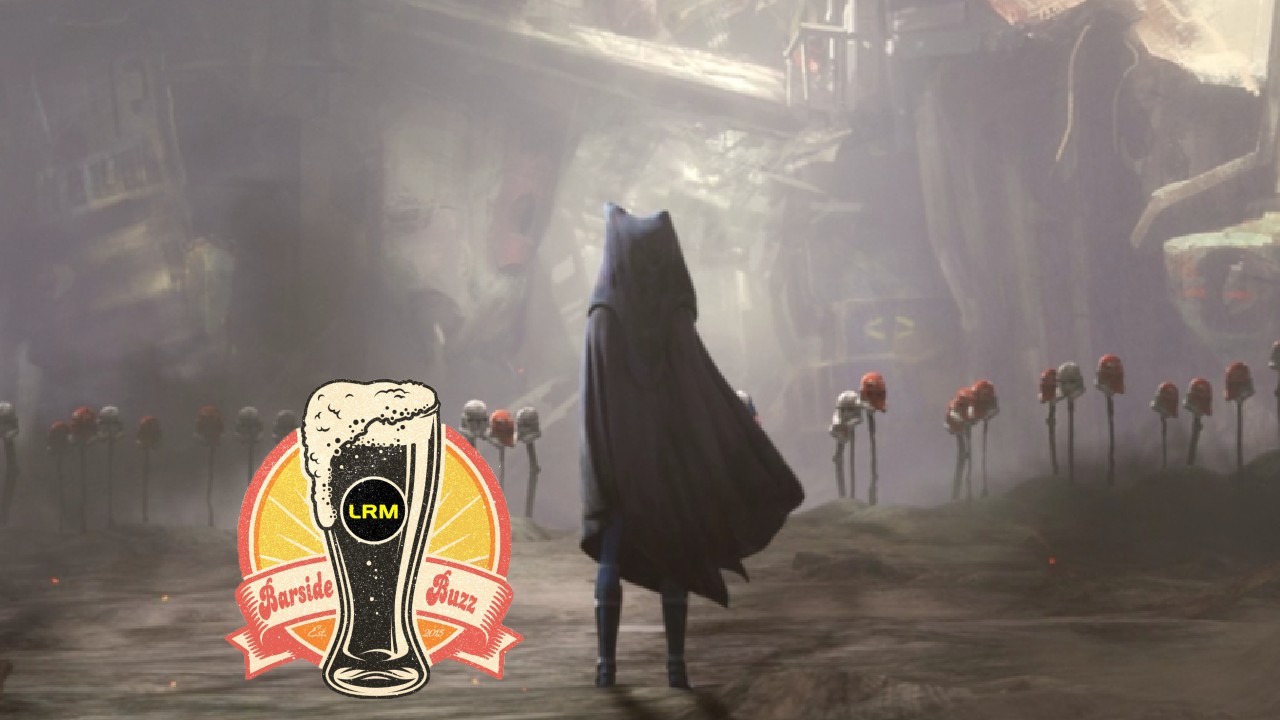 Today we are sharing the latest Ahsoka and Damon Lindelof Star Wars movie rumors from a couple different sources. First off, let's talk Ahsoka, and this is the second set of plot rumors we have shared recently. This time the leaks come from the same source over at MSW. Here is what they had to say.
Ahsoka Rumors
MSW say that Ray Stevenson is playing an enforcer for Thrawn, possibly called Baylon, unless that's a codename. However perhaps the more interesting point of this rumor is that MSW says Stevenson's character is a former Jedi who survived Order 66 by fleeing to the unknown regions where Thrawn and Ezra now are.
The outlet also says that Ivanna Sakhno is playing a character called Shin, who has become Baylon's apprentice. They think Shin may be a Nighsister, but that was not clear.
Sources have implied a story in which a survivor of Order 66, a Jedi named Baylon, fled to this unknown region of the galaxy for safety. Sources think Baylon wanted to maintain the Jedi way but was corrupted over time, maybe from the influence of life with the Nightsisters (Shin herself might be a former Nighsister).

Sometime around Return of the Jedi, before the series takes place, Baylon takes Shin on as his apprentice. Somehow Baylon and Thrawn become allied and Shin is tasked to hunt and kill Ahsoka Tano. Of course, Ashoka actually grew up fighting off characters like Ventress, so it is doubtful Shin will challenge Ahsoka too much and this will bring Baylon out into a larger conflict with Tano herself. 
The site also speculates that they think Ezra and Thrawn parted ways some years ago, and that Ezra is no longer with Thrawn.
The leak finishes off by saying they think Mon Mothma (Genevieve O'Reilly) may make a cameo appearance.
Lindelof's Star Wars Movie Rumors
The next rumors comes from Daniel RPK on his Patreon service. Daniel claims he's heard a few details about the in development Star Wars movie from Damon Lindelof.
The most important point to note is that Richtman claims the film will be set in or post-The Rise of Skywalker era and could feature appearances from some of those characters. However the lead character he claims will be a new character, and casting wise they are looking for women of color.
Now, I will point out that as great as Richtman's Marvel leaks usually are, his Star Wars hit rate is nowhere near as good. Not outside of trailer dates anyway. Certainly not as good as MSW's in the rumor above. Ergo, add an extra few dashes of slat when consuming rumor two.
So what do you think of these latest Ahsoka and Damon Lindelof Star Wars movie rumors? As always, share any thoughts below.

Have you checked out
LRM Online
's official podcast feed yet
The Genreverse Podcast Network
? This includes our premiere podcast
The Daily CoG
, 
Breaking Geek Radio: The Podcast
,
GeekScholars Movie News
,
Nerd Flix & Chill
,
Marvel Multiverse Mondays
,
Anime-Versal Review Podcast
, and our Star Wars dedicated podcast 
The Cantina
. Check it out by listening below. It's also available on all your favorite podcast apps!
Subscribe on:
Apple Podcasts
| 
Spotify
 | 
SoundCloud
|
Stitcher
|
Google Play