The Skywalker saga is coming to an end in less than two weeks. The Rise of Skywalker is set to hit theaters on the 20th of this month and conclude a story over 40 years in the making. We've been told repeatedly that this is the end of the Skywalker centric story, but it has never been confirmed that this is the end of the other main characters from the Sequel Trilogy. Why couldn't Finn become a general of New New Republic (Like New New York from Futurama) ground forces? Why couldn't Finn re-form Rogue Squadron and go after Imperial or First Order remenants? What about Rey, could she start a new Jedi/Force user academy? Well, according to the actors that play these characters, none of that will happen.
In a recent interview with Collider, Oscar Isaac, who plays Poe Dameron, stated that he would not be interested in his character getting anything on Disney+ and he said "Nope!" He later added, when asked if it came with a big payday, "I'm cashing in my chips." That seems pretty set in stone to me. Why is he so set on not continuing? Maybe his character dies in The Rise of Skywalker. Maybe he has hated making these films. Maybe he doesn't want to be held back in his career by having long term obligations to LucasFilm. Either way, his being done is having an effect on his co-stars.
John Boyega, who plays Finn, echoed co-star Isaac's comments while speaking with Variety said "You ain't going to Disney+me!" when asked about being on the streaming service. When pushed about being in future movies he made it clear that Daisy Ridley and Oscar Isaac would have to be a part of it. "As long as Daisy and Oscar are down for it, then I'll come back." I guess that makes Isaac the linchpin to these three because Ridley seems to think like Boyega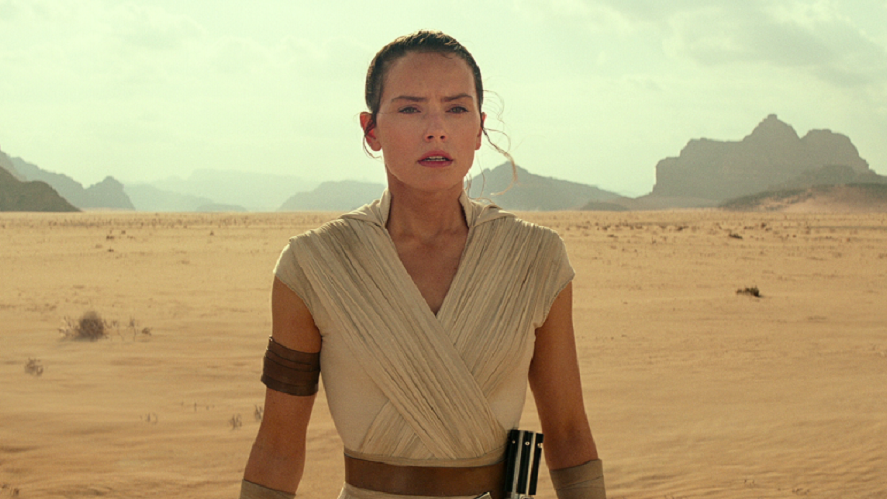 So what about Rey? Daisy Ridley spoke with Screen Rant about this final film and her character. When asked about doing more as Rey she had this to say:
"I'm complete. I think the thing is… I also think we're already apart of a video game because John [Boyega] plays it and apparently I'm a great character, but the beauty of this is John, and Oscar [Isaac], and Naomi [Ackie]. We're all in it together, so one without the other to me, it doesn't really compute because I'm like what would Rey be without Finn? What would Finn be without Po? That's how I've always thought about it. So, no. I feel this is a beautiful ending in this way."
So there you have it. We appear to be done with these characters. However, never say never. Money talks, and not having an acting gig set up can make an actor willing to go back to the well. With Isaac being out the other two seem to be out too, and this writer is okay with that. I honestly want Star Wars to look 1000 years in the past, 1000 years in the future, or explain some stuff between Return of the Jedi and The Force Awakens. Not with filler BS like in the new novels, but tell some stories that have some actual consequences.
What are your feelings on saying goodbye to these characters in a couple of weeks? Let us know in the comments below!
Don't forget to share this post on your Facebook wall and with your Twitter followers! Just hit the buttons on the top of this page.
—–
Have you checked out LRM Online's official podcast feed yet The LRM Online Podcast Network, which includes our flagship podcast Los Fanboys, our premiere podcast Breaking Geek Radio: The Podcast, and our morning show LRMornings? Check it out by listening below. It's also available on all your favorite podcast apps!
Subscribe on: Apple Podcasts |  Spotify  |  SoundCloud | Stitcher | Google Play
Sources: Screen Rant, Variety, Collider

Have you checked out
LRM Online
's official podcast feed yet
The Genreverse Podcast Network
? This includes our premiere podcast
The Daily CoG
, 
Breaking Geek Radio: The Podcast
,
GeekScholars Movie News
,
Nerd Flix & Chill
,
Marvel Multiverse Mondays
,
Anime-Versal Review Podcast
, and our Star Wars dedicated podcast 
The Cantina
. Check it out by listening below. It's also available on all your favorite podcast apps!
Subscribe on:
Apple Podcasts
| 
Spotify
 | 
SoundCloud
|
Stitcher
|
Google Play