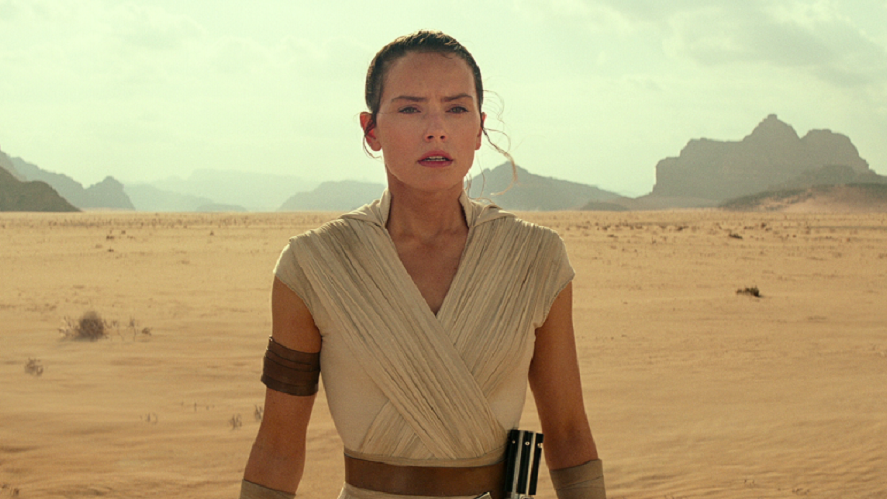 The DC Extended Universe continues to trudge forth, and as of this writing, they have a ton of movies in the works on some level, including Birds of Prey, Wonder Woman 1984, Shazam 2, The Batman, and of course, Batgirl. The latter film has been in the works for some time, with Avengers director Joss Whedon originally being attached to bring it to life, though he later left the project, saying he couldn't come up with a good enough idea.
But that hasn't stopped Warner Bros. from continually developing the project. Christina Hodson, who helped bring back the Transformers franchise to greatness with her Bumblebee script, was tapped to write the script for Batgirl. As of right now, there is no director attached to the flick…but it looks like the studio may know who they want to take on the role.
We Got This Covered is reporting that Daisy Ridley is one of their top choices, along with Katherine Langford. They have currently not made any final decisions yet, but the outlet states they are very close to announcing this. Admittedly, it does seem like a solid choice given the actress' physical prowess and acting skill. I can't speak to her American accent, but I can see her doing well donning the cowl.
But would the studio take such actions without even hiring a director for the project? Or is it possible they've already hired one? We'll be keeping a close eye on this one, but I have my doubts about this one.
What do you think of this rumor? Let us know your thoughts down below!
Don't forget to share this post on your Facebook wall and with your Twitter followers! Just hit the buttons on the top of this page.
—–
Have you checked out LRM Online's official podcast feed yet, which includes our flagship podcast Los Fanboys, our premiere podcast Breaking Geek Radio: The Podcast, and our morning show LRMornings? Check it out by listening below. It's also available on all your favorite podcast apps!
Subscribe on: Apple Podcasts |  Spotify  |  SoundCloud | Stitcher
SOURCE: We Got This Covered