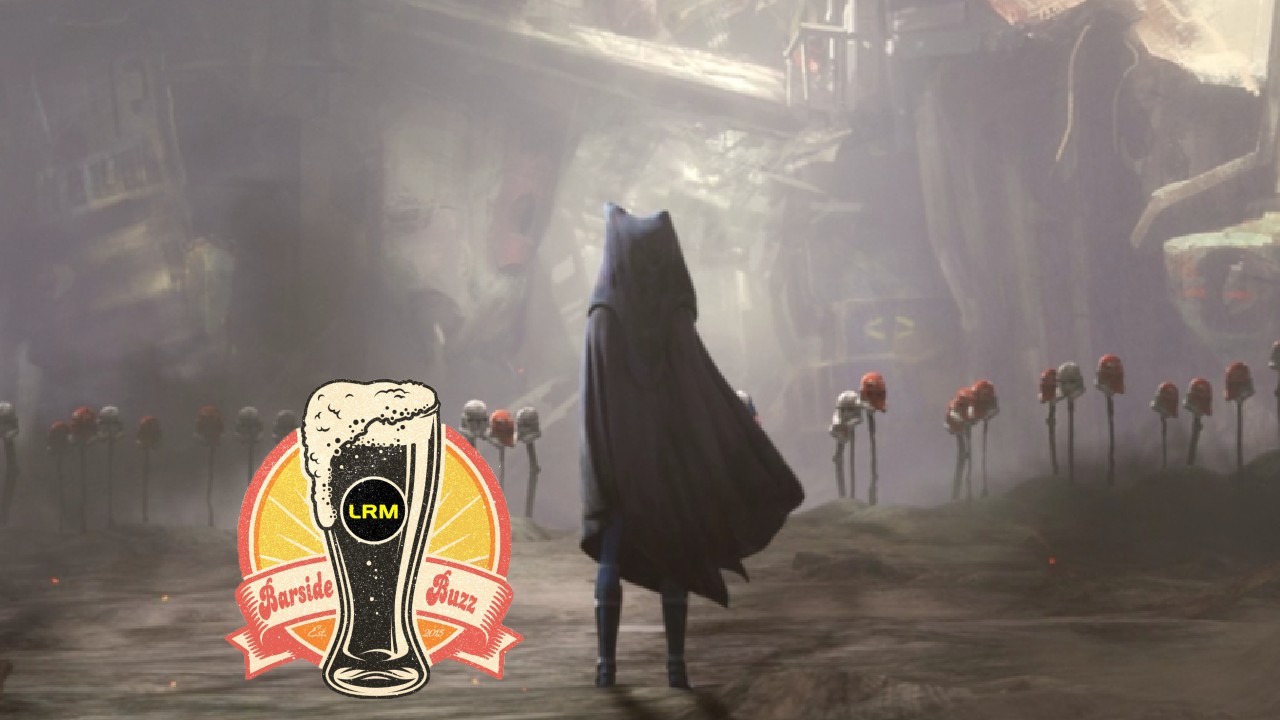 According to a new Star Wars rumor, Sabine Wren is to appear in the Ahsoka show. An Ahsoka spin-off is something that has been rumored for a while. LRM's Lucasfilm source told us that Ahsoka was definitely getting a spin-off show as well as several other characters, and now Ahsoka has made her live-action debut in The Mandalorian. It would make sense that most fans have always just assumed Sabine Wren would be in the Ahsoka spin-off.
However, Sabine was never confirmed by any report that I have read, until now. LRM's source also made no mention of Sabine Wren at the time, though that was a while ago. However, insider Daniel Richtman has revealed on his Patreon service that Sabine will indeed be cast for the Ahsoka spin-off. Check the post below from our friends over at KRT, as Richtman's Patreon is a subscription service.
Sabine Wren will be featured in the live action Ahsoka series!

(From our buddy @DanielRPK on Patreon: https://t.co/mJE6HZU8Wb) pic.twitter.com/5NSoTRkQbi

— Corey Van Dyke (@Corey_WolfPack) December 1, 2020
I don't find this surprising news at all, it's exactly as I suspected would be the case. However, that was merely guess work on my part, if logical guess work. It's therefore good to see Sabine getting rumored with the Ahsoka show properly. I think having Ahsoka not feature Sabine after that Rebels epilogue would be sad. I guess that also means Lucasfilm are going to have to cast a live-action Sabine Wren?
I'll choose Sasha Banks….Er, ok, I guessed that one wrong, oops. Seriously though, who do we think would make the best Sabine Wren in live-action. I genuinely have no one that obviously comes to mind and as far as I know there are no rumors about casting. Would we call an Ahsoka spin-off that also features Sabine, on a quest to find Ezra, a Rebels sequel? I guess that remains to be seen for now?
If this rumor is true, are you happy Sabine Wren is to appear in the Ahsoka show? Let us know below as always.
Continue the LRM Online conversation on Discord by CLICKING HERE!
-----
Have you checked out
LRM Online
's official podcast feed yet
The Genreverse Podcast Network
? This includes our premiere podcast
The Daily CoG
, 
Breaking Geek Radio: The Podcast
,
GeekScholars Movie News
,
Nerd Flix & Chill
,
Marvel Multiverse Mondays
,
Anime-Versal Review Podcast
, and our Star Wars dedicated podcast 
The Cantina
. Check it out by listening below. It's also available on all your favorite podcast apps!
Subscribe on:
Apple Podcasts
| 
Spotify
 | 
SoundCloud
|
Stitcher
|
Google Play