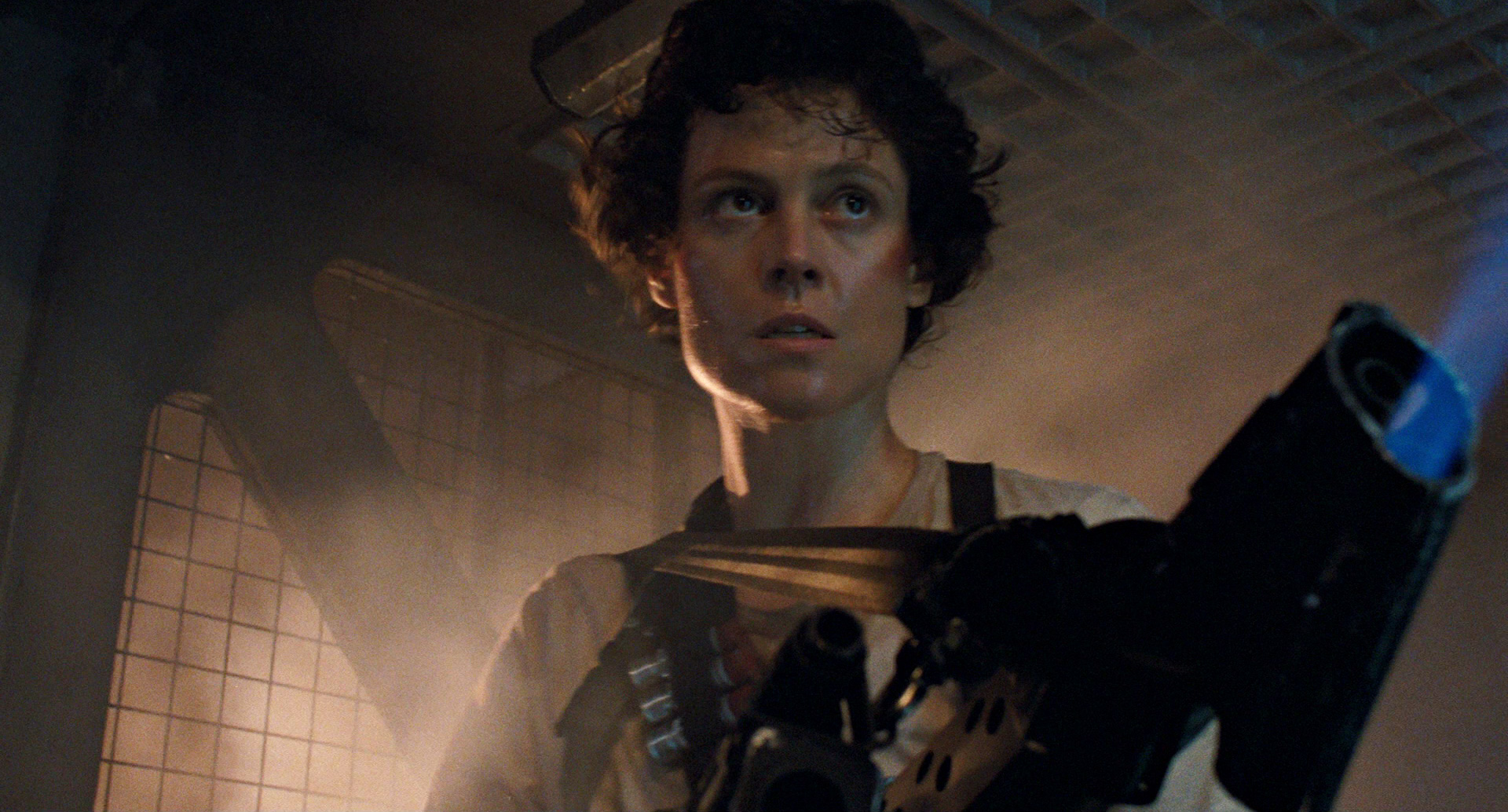 There's a new Alien movie on the way we know little about. However, It does not feature Ripley and now Sigourney Weaver suggests she is done playing Ripley in the Alien franchise for good. The last time Weaver played Ripley was back in Alien Resurrection. The next Alien films were prequels and not exactly well received by the fanbase.
However, there was a period, not that long ago when we got to see some artwork for an idea. An idea that did feature Weaver. Neil Blomkamp was trying to get an Alien 5 movie made. The interesting thing about that movie was that the artwork also featured the return of Hicks and Newt. It seems the idea was to pretend Alien 3 and Resurrection did not happen and give us a sequel to Aliens. That idea never got off the ground and if rumors are to be believed was stopped dead by Ridley Scott who had his own ideas.
Now Disney are in charge and we have an untitled Alien movie coming from Fede Alvarez. As said, that movie will not feature Weaver, but a new cast of characters. Weaver tells Total Film this is the right call and it's time for her to move on.
"There are all kinds of younger actors taking this kind of role. And there was an Alien [film] that I really wanted to do with Neill Blomkamp and we didn't get to do that, but, you know, that ship has sailed," Weaver says in the upcoming issue of Total Film magazine(opens in new tab), which features Indiana Jones and the Dial of Destiny on the cover. "I'm very happy doing what I'm doing. I put in my time in space!"
Weaver then went on to try and define what she thinks has made Ellen Ripley such an enduring and endearing character.
"I think Ridley [Scott] has a lot to do with [the longevity of Ellen Ripley and Alien]," she continues. "They made Ripley a woman, without making her this helpless creature. Because I think I was very lucky. These were men who were creating this woman character, but they liked and respected strong women."
My own thoughts, are that a mistake in this franchise was killing off those core Aliens characters in Alien 3. Therefore, I was a fan of Blomkamp's idea. The comic books set post-Aliens were far superior to any of the movies we've had. If the franchise had moved into Aliens instead of away from it, I think it would have been far more successful. Every movie since bar Resurrection has tried to be like Alien and not Aliens. Outside of the weird hybrid scenes at the end, that wasn't a bad movie, it was just made by the wrong team.
Fede Alvarez is a horror director and that for me means we're potentially going the horror root again instead of action/horror which Aliens was. It remains to be seen of course, but if I'm right, then I think it's another mistake in this franchise.
Sigourney Weaver suggests she is done playing Ripley in the Alien franchise for good. Do you think this is the right move, or like me, would you like to see Blomkamp's retconning Alien 5? Thoughts below as always.

Have you checked out
LRM Online
's official podcast feed yet
The Genreverse Podcast Network
? This includes our premiere podcast
The Daily CoG
, 
Breaking Geek Radio: The Podcast
,
GeekScholars Movie News
,
Nerd Flix & Chill
,
Marvel Multiverse Mondays
,
Anime-Versal Review Podcast
, and our Star Wars dedicated podcast 
The Cantina
. Check it out by listening below. It's also available on all your favorite podcast apps!
Subscribe on:
Apple Podcasts
| 
Spotify
 | 
SoundCloud
|
Stitcher
|
Google Play