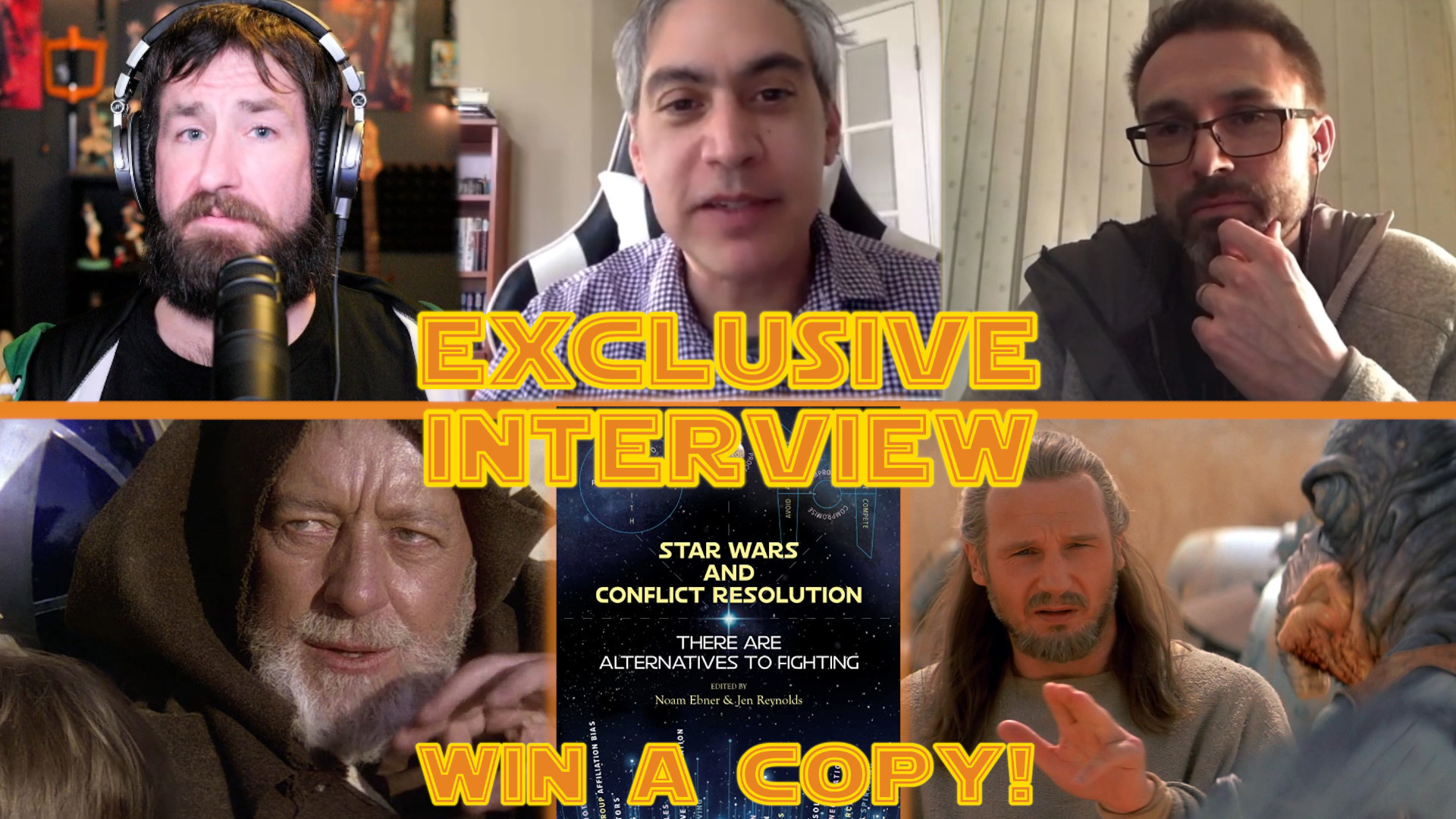 Star Wars And Conflict Resolution: Interview With Scott Maravilla | TC
Today, Kyle and Cam discuss Star Wars and Conflict resolution with contributing author, Scott Maravilla. They also discuss Star Wars fandom and future projects. Welcome to The Cantina!
00:00- Intro & Star Wars And Conflict Resolution With Scott Maravilla
04:07- Why Look At Manipulation?
16:00- A Professional's Look At The Fandom
21:31- The EU & Project Wish List
28:30- Win A Copy Of The Book!
31:06- Final Thoughts
Welcome to The Cantina Podcast! The GenreVerse's hole-in-the-wall for Star Wars news, rumors, and reviews. The wretched scum of Cam, the villainy of Kyle, and the occasional loose lips of Shockey make for a wild time in a galaxy far, far away. Drink up and pay attention… and your tab!
Thanks to the band My Day at the Races for the music (besides the intro/outro) and you can find more of them HERE.
Get the last episode here:

YOU WILL SUBSCRIBE/FOLLOW AND HIT THE NOTIFICATION BUTTON! This is the way… May the Force be with you!
Question(s) of the week: What did you think about Scott Maravilla and the book Star Wars and Conflict Resolution?

Have you checked out
LRM Online
's official podcast feed yet
The Genreverse Podcast Network
? This includes our premiere podcast
The Daily CoG
, 
Breaking Geek Radio: The Podcast
,
GeekScholars Movie News
,
Nerd Flix & Chill
,
Marvel Multiverse Mondays
,
Anime-Versal Review Podcast
, and our Star Wars dedicated podcast 
The Cantina
. Check it out by listening below. It's also available on all your favorite podcast apps!
Subscribe on:
Apple Podcasts
| 
Spotify
 | 
SoundCloud
|
Stitcher
|
Google Play