****THIS POST CONTAINS POTENTIAL SPOILERS FOR STAR WARS: RISE OF THE SKYWALKER****
…….
……
…..
….
…
..
.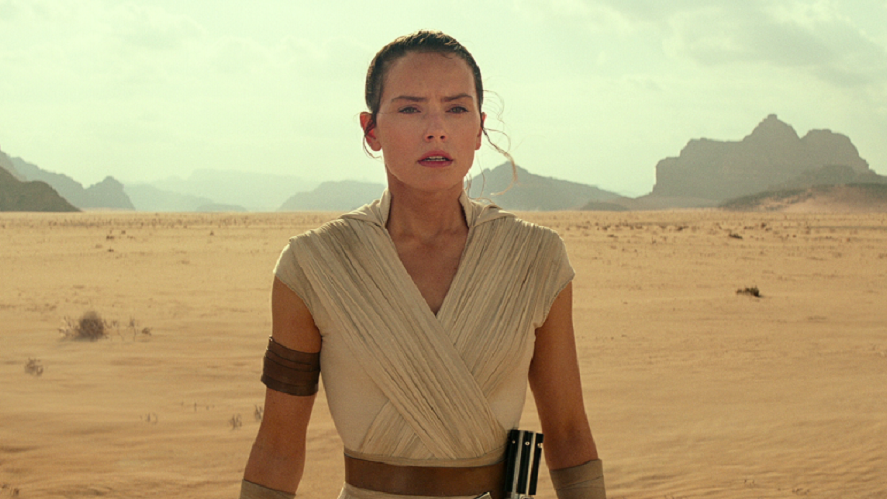 While the recent theory that Han Solo was the father of Rey was debunked, today another theory rises. This theory uses the Star Wars Comics poses that the one and only Sheev Palpatine is Rey's father. Where does this idea come from? The 2018 comic Darth Vader #25.
In the comic, Anakin Skywalker has a flashback showing good ol' Palpy putting Anakin in the belly of his mother Shmi. The idea is that if Palpatine would try this once, that he would try it again. Now how and to what extent Palpatine makes his return in Star Wars: Rise of the Skywalker remains to be seen, but could it be to guide his second child down a path he sees fit?
Since Vader was redeemed by his son Luke, Palpatine may have thought best to give himself another shot in Rey. This would make Rey Luke's aunt, and the half-sister of Anakin Skywalker. Of course with any rumor or theory, take this with a grain of salt. Kylo could have been telling the truth when he told Rey that her parents were nothing but junkers in The Last Jedi. On the other hand he could have been lying.
What are your thoughts on this theory? Let us know in the comments down below!
Don't forget to share this post on your Facebook and Twitter using the buttons at the top! Or you can react to the post down below!
Source: Inverse

Have you checked out
LRM Online
's official podcast feed yet
The Genreverse Podcast Network
? This includes our premiere podcast
The Daily CoG
, 
Breaking Geek Radio: The Podcast
,
GeekScholars Movie News
,
Nerd Flix & Chill
,
Marvel Multiverse Mondays
,
Anime-Versal Review Podcast
, and our Star Wars dedicated podcast 
The Cantina
. Check it out by listening below. It's also available on all your favorite podcast apps!
Subscribe on:
Apple Podcasts
| 
Spotify
 | 
SoundCloud
|
Stitcher
|
Google Play