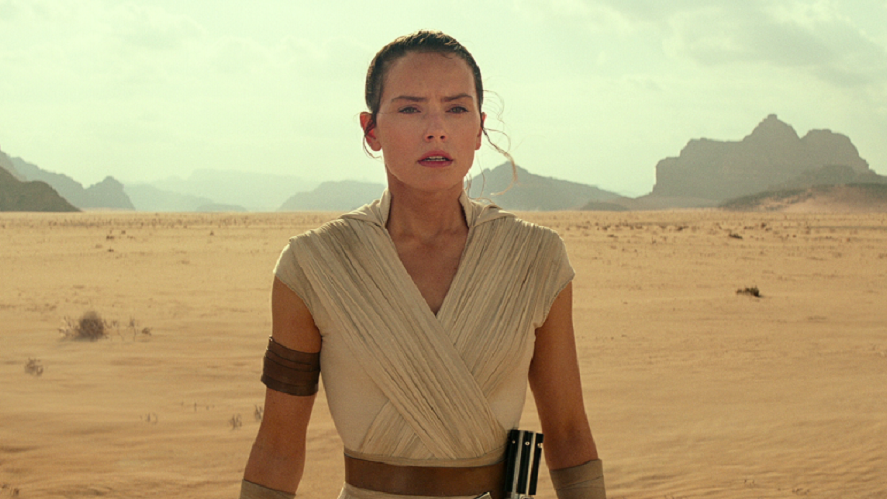 While us fans are still more or less in the dark about what is actually going to happen in Star Wars: The Rise of Skywalker, we do know it will put a cap on a saga that has spanned more than four decades. How pleasing will the ending be? Hard to say at this point and seeing how that's relay subjective, it's going to play out to each of us differently.
Expectations are likely to be subverted, but hopefully in different and much more fulfilling ways than they did in The Last Jedi. The star of the new trilogy, Daisy Ridley, who plays Rey, recently spoke with Entertainment Weekly and was asked by the outlet to describe the upcoming film in three words. You can check out what those words were below.
"Definitely dark….There are bits that are genuinely scary, and sad."
Ridey even added a fourth word, just for good measure I suppose.
"And joyful."
While those words are descriptive, they're still pretty vague in the grand scheme of things. Personally, I'm not expecting anything, and I am just going to acecpt what J.J. Abrams and company have delivered. I hope I like it, I really do, I hope it brings a satisfying end to the saga we all love.
Star Wars: The Rise of Skywalker hits theaters December. 20.
Don't forget to share this post on your Facebook and Twitter using the buttons at the top! Or you can react to the post down below.
—–
Have you checked out LRM Online's official podcast feed yet The LRM Online Podcast Network, which includes our flagship podcast Los Fanboys, our premiere podcast Breaking Geek Radio: The Podcast, and our morning show LRMornings? Check it out by listening below. It's also available on all your favorite podcast apps!
Subscribe on: Apple Podcasts |  Spotify |  SoundCloud | Stitcher | Google Play
Source: EW