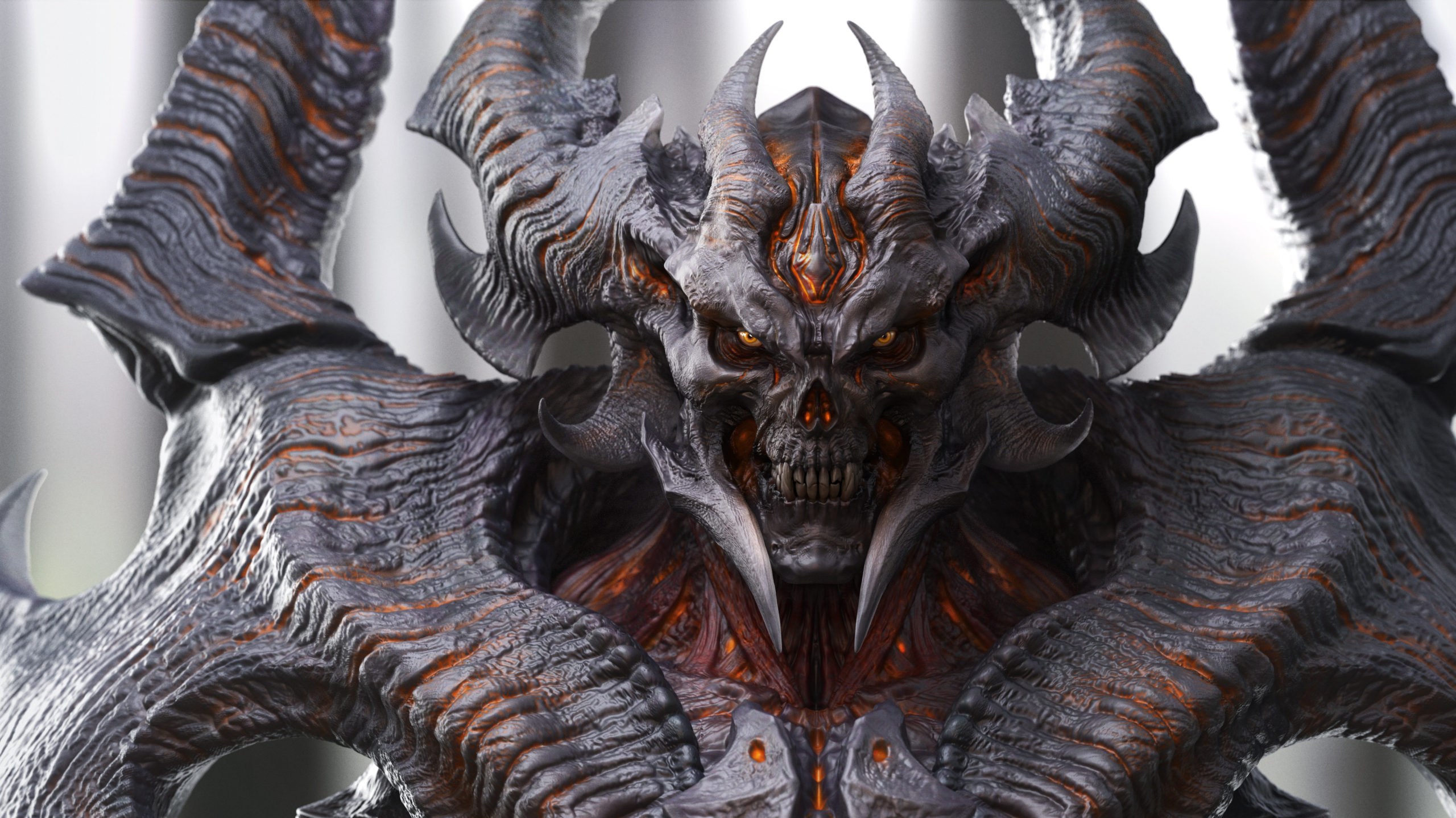 One of the most difficult concepts in creating a comic book is bringing a character to life.  Most of us have been in our rooms drawing Spider-Man or Batman.  The more we practiced the better we got at drawing our favorite comic book characters.  But if any of you have ever tried to create your own comic book character you know it is no that easy especially if it is something that has never existed before. For Tim Nardelli creating the Demonolith was one of biggest challenges for the comic book Night Terror.
While Tim was able to conceptulize the look of the two dimensional look of the Demonolith, he needed the help of artist Kevin Cassidy to bring the demon to life.  Cassidy who is a senior design artist for Bethesda was able to create a three dimensional look to the Demonolith.  For Tim this was important so he could have different angles to put the creature into his comic book.  Depending on the panel location of the page it was important for Tim to be able to position the Demonolith in the proper setting for his comic book.
You can check out more about Tim's experience creating the Demonolith in the feature.  The Art of Comic Books is an LRM Exclusive that has been a success with our audience.  Tim Nardelli takes us through the process it took to create his soon-to-be-released comic book Night Terror.  While there are many informative features out there about comic books, what makes The Art of Comic Books unique is its in-depth view of how much work it takes to make a comic book.  From the simple steps like making a storyboard to the complicated process of developing a character from descriptive words to visual art.  The journey is a complicated process and Tim does a great job of sharing the challenges he encounters making his vision come to life.You can check out the feature below and make sure to check back for other exclusives such as interviews with the production team.
The feature covers the entire process of creating a comic book starting with the script, to storyboarding, conceptualizing, drawing, and coloring. Tim Nardelli will take us through the journey as he brings his newest comic Night Terror to life. His accomplishments include working on the Emmy-winning series Dark/Web on Amazon Prime and Circle which is on Netflix. In addition, Tim has worked on numerous art projects ranging from logo art to graphic designs. Make sure to check out LRM for The Art Of Comic Books exclusives.
Continue the LRM Online conversation on Discord by CLICKING HERE!
-----
Have you checked out
LRM Online
's official podcast feed yet
The Genreverse Podcast Network
? This includes our premiere podcast
The Daily CoG
, 
Breaking Geek Radio: The Podcast
,
GeekScholars Movie News
,
Nerd Flix & Chill
,
Marvel Multiverse Mondays
,
Anime-Versal Review Podcast
, and our Star Wars dedicated podcast 
The Cantina
. Check it out by listening below. It's also available on all your favorite podcast apps!
Subscribe on:
Apple Podcasts
| 
Spotify
 | 
SoundCloud
|
Stitcher
|
Google Play