In dark and nefarious corners of the internet, Star Wars "fans" gave themselves a well-earned round of applause. The latest catastrophe from the evil mouse-worshipping cabal and its knight-errant, Kathleen Kennedy, had been defeated. Like a small, familiar band of rebels making a death-defying run against an unstoppable superweapon, this group of fans had pulled out a victory. Solo: A Star Wars Story bombed.
The difficulty of this task isn't lost on them. In Facebook's very own home of this stalwart and brave group, one user proudly declared, "We boycotters are the true heroes and the true Star Wars fans. We sacrificed everything to save Star Wars. The plastic fans will soon realise (sic) the mistakes they made and soon they will bend the knee to us boycotters."
As someone who was born early enough to remember the Dark Times of Star Wars fandom (post-Return of the Jedi and pre-Special Edition releases), I can pretty comfortably claim the highly-coveted Star Wars True Fan status: I played the Decipher Star Wars CCG, the Wizards of the Coast RPG, read every New Jedi Order novel and haven't missed a movie in theaters since I was old enough to know what a movie was (including the truly terrible Star Wars: The Clone Wars animated movie). This is, of course, not to be confused with Star Wars Legacy Fan status (saw at least one original movie in theaters, owned an original Star Wars record/cassette tape, and owned that Darth Vader-shaped action figure case when it was new) or Star Wars Diehard Fan Status (grew up with the prequels, watched every episode of Star Wars: The Clone Wars on television, and may still own an Episode I-era CommTech Reader).
My point is, Star Wars fans come in many different flavors. For something that has only existed since the late 70s, it's already becoming apparent that with every new generation of Star Wars, there are a select group of fans whining and moaning that the new Star Wars just isn't "Star Wars" enough for them. Enter the boycotters.
We first heard some rumblings after The Force Awakens when a few fans complained that the newest movie wasn't "new" enough. It grew slightly louder after Rogue One, but broke out fully when The Last Jedi premiered and Luke Skywalker went to that Great Midichlorian Convention in the Sky. By the time Solo came out last weekend, these seven or eight fans had organized a full-blooded rebellion and announced a Solo boycott.
Now, do I think the boycott is the reason that Solo didn't hit its target this past weekend? Not for a second. Organizing an online boycott and even bombing a Rotten Tomatoes audience score is one thing, actually impacting a movie's box office is another. After all, if 112,000 people stayed home because of the boycott, that would only dent the box office by $1 million. For Solo to miss its target of $130 million, the boycott would've had to actually, tangibly convinced around three-and-a-half-million people to stay home from theaters. I don't find that at all plausible.
Instead, other reasons behind the low box office numbers make a lot more sense: tepid critical reaction, Infinity War and Deadpool 2, proximity to the last Star Wars movie, Infinity War and Deadpool 2, cynicism toward a Han Solo-origin movie, and, obviously, Infinity War and Deadpool 2, which sucked up casual fan dollars in the month of May. By the way, the real miss of Star Wars theatrical movies is that previously mentioned Star Wars: The Clone Wars animated film, which made only $35 million domestically in its entire run. Now that's audience apathy!
The boycotters' demands are simple: Kathleen Kennedy should be fired, Star Wars needs to stop with all its recent Social Justice Warrioring, and George Lucas needs to help them move out of their parents' basement. Okay, not that last one, but it wouldn't hurt. All in all, they want Star Wars to be Star Wars again. Simple, right? But after seeing Solo twice this past weekend, I can't help but think that this particular movie should've been championed by the boycotters and here's why:
***** Warning: Spoilers for Solo Ahead *****
Lando's Pansexuality
Really triggering the boycotters was Solo writer Jonathan Kasdan telling Huffington Post that Lando Calrissian, the most stylish dude in the galaxy, was pansexual. Because ridding Star Wars of all its SJW propensity is a key demand of our heroic boycotters, this statement just couldn't stand. But anyone who actually saw the movie quickly learned that this was much ado about nothing and, to the frustration of many members of the LGBT community, perhaps nothing more than a coy wink to fans. The "pansexuality" in Solo referred not to the possibility that Lando and Han may end up in a sexual situation together but rather that there just may be was something going on between Lando and his droid companion, L3-37.
That being said, Han Solo and Chewbacca did end up in a shower together. I ship it!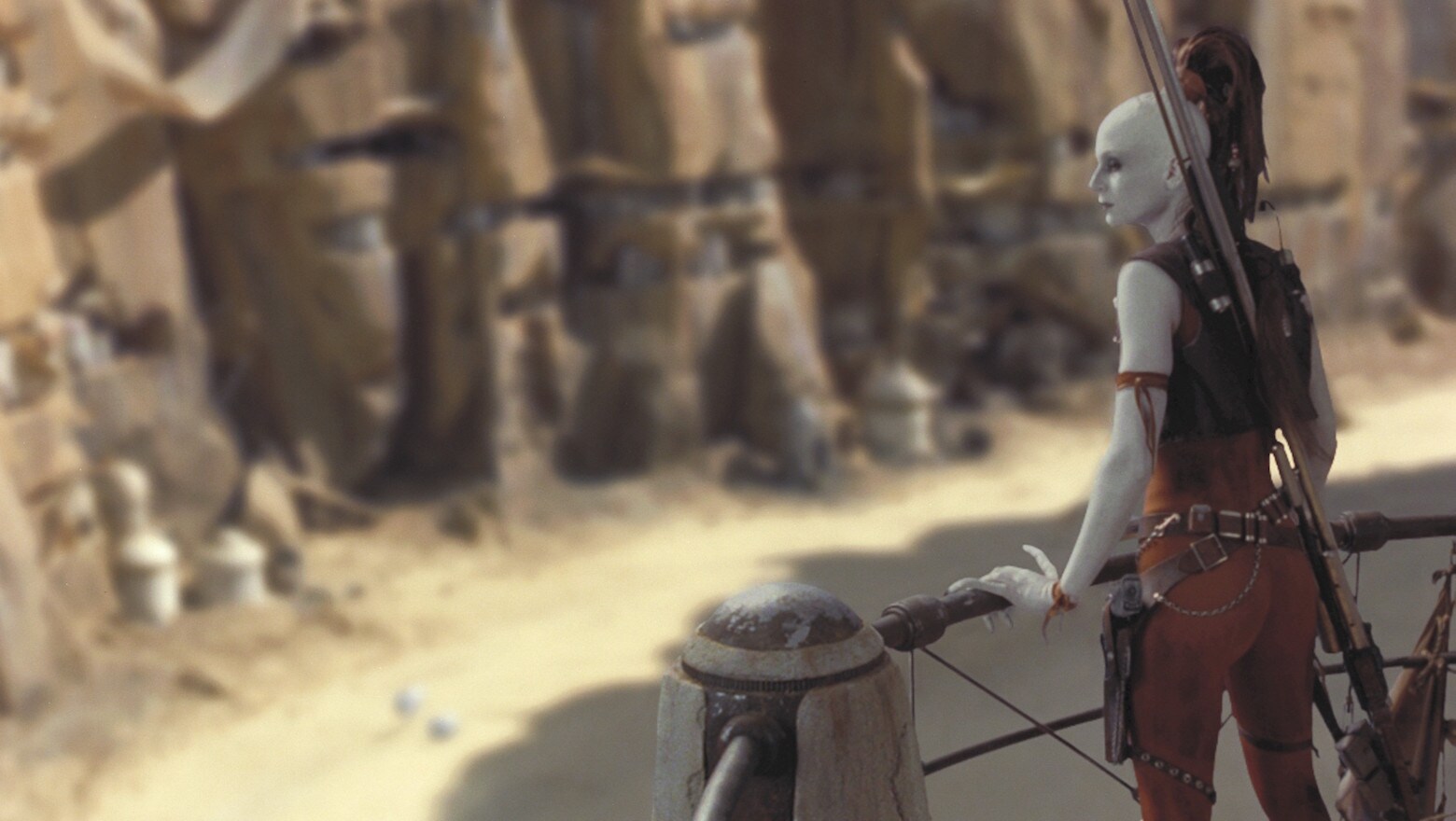 Deep Cut Star Wars References
Want your Star Wars to be really Star Wars-y? How about swoop gangs from 1970s comics, cameos from Episode I characters, and roundabout references to one of C-3PO's off-hand and mostly disregarded comments in Empire Strikes Back? Solo's got them all and to such a degree that my non-diehard Star Wars friends and family didn't get nearly as much out of the movie as I did. The boycotters are missing all of these enjoyable connections to other Star Wars films and it's a shame, because Solo really felt like the ultimate Star Wars spinoff.
Practical Effects
A constant refrain from people who love to complain about Star Wars is the over-reliance on CGI in the prequels. Since Disney took over the franchise, though, we've seen a resurgence of practical effects in our Star Wars films. Solo has some of my favorites and the one crowning jewel to all of them? Lady Proxima, a centipede-like puppet gangster who was oh-so-somewhat reminiscent of Jabba the Hutt. She was somewhere between laughable and incredibly cool. As my good buddy Justin, sitting next to me in the premiere screening, said, "I could've used more of that."
Action-Packed
The Last Jedi had an interminably slow second act. Rogue One crawled a bit here and there. Only The Force Awakens kept me viscerally entertained minute-to-minute. While fans today love to pretend like the original trilogy is jam-packed with action, the truth is that today's movie-goers like a faster-paced film and Solo is nothing if not that. Solo moves quickly from scene to scene and there are always things for the eye to digest, from Dryden Vos's lounge and collection, to the numerous aliens sitting around a Sabacc table, to the numerous species and droid models wreaking havoc in the spice mines of Kessel.
All of these things added up to an enjoyable, if a bit messy, movie. (And what the heck was up with how dark the movie was????) Solo isn't going to end up making a lot of money in theaters with current estimates at between $400 and $450 million worldwide. That's going to add up to a big "L" for the House of Mouse but thanks to enjoyable characters, an overall positive response from fans and critics (71% on Rotten Tomatoes, A- Cinemascore), plus the ever-reliable addition of revenue from Blu-Ray and action figure purchases, we'll be seeing a lot more of Star Wars. And unlike those silly boycotters, I can't wait!
What'd you think of Solo? Hit us up down below!
Don't forget to share this post on your Facebook wall and with your Twitter followers! Just hit the buttons on the top of this page.
Have you checked out
LRM Online
's official podcast feed yet
The Genreverse Podcast Network
? This includes our premiere podcast
The Daily CoG
, 
Breaking Geek Radio: The Podcast
,
GeekScholars Movie News
,
Nerd Flix & Chill
,
Marvel Multiverse Mondays
,
Anime-Versal Review Podcast
, and our Star Wars dedicated podcast 
The Cantina
. Check it out by listening below. It's also available on all your favorite podcast apps!
Subscribe on:
Apple Podcasts
| 
Spotify
 | 
SoundCloud
|
Stitcher
|
Google Play