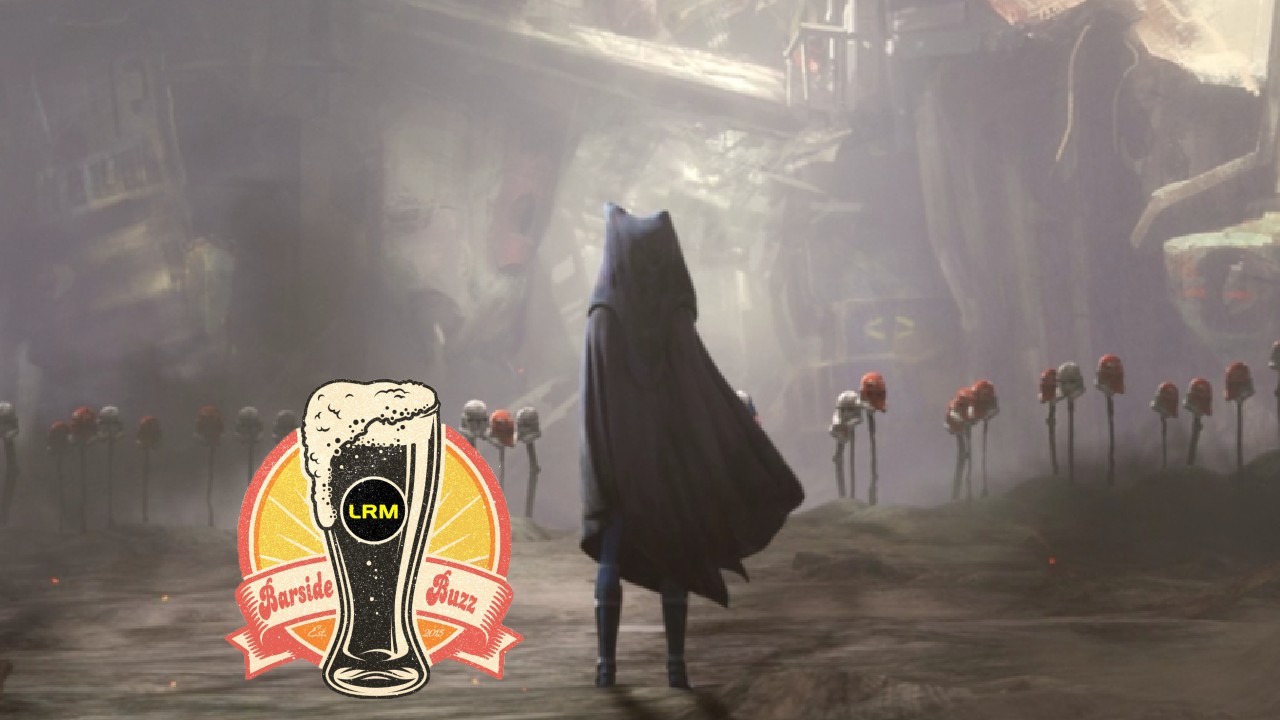 Ahsoka Tano is visiting The Mandalorian. This in and of itself isn't news. It's been all but confirmed by various outlets. No, it hasn't been officially confirmed, but enough different sources are pointing to it as fact that it can't be ignored. Furthermore, outlets have been digging deeper into what we could actually expect from Ahsoka's role in the live-action Star Wars show. The latest news comes from the ever-reliable Star Wars News Net.
Ahsoka's Look And Lightsaber
When we see Ahsoka in The Mandalorian, she will reportedly be sporting a gray hooded robe. Ironically, even though when we last saw her in Rebels with a white appearance, she will more closely resemble her final appearance in The Clone Wars. But if you're worried we won't get to see her beautiful head, fret not, as she will be removing her hood. Yes, the reports have gotten specific enough that we know she will lower her hood.
But there wouldn't be much to talk about if she just showed up and lowered her hood, right? We gotta get some of that Jedi action in. The outlet continues, stating that she will be wielding a blu-bladed lightsaber. It was unclear, however, whether or not she will have a second one, as she is not above dual wielding. But the big news here has to do with the blue blade and its significance. Does her blue saber confirm that she has returned back to the ways of the Jedi? We shall see. 
However, as someone who appreciated the Jedi-free nature of The Mandalorian, a part of me still hopes she steers clear of that stuff. 
How Big Is Ahsoka's Role?
This is the other big question. With The Mandalorian potentially bringing in so many characters from the universe, will she be given a lot to do? Will this just be a one-off moment that amounts to nothing more than a cameo? It doesn't sound like it.
The outlet says we will see Ahsoka fight. In fact, they compare it to the vibe of Luke Skywalker's confrontation of the First Order at the end of The Last Jedi. But they go on to clarify that there won't be any Force projections. This part seems to be speculation, but they go on to predict that her arc could mirror Luke's in The Last Jedi. 
But does this mean she'll be pivotal? The outlet speculates it won't be huge, but substantial. More than anything, it could be a test run to see how audiences receive the character in live-action. This could determine the possibility of her spinoff series coming to fruition.
What do you think of these rumors? Let us know your thoughts down below!
Continue the LRM Online conversation on Discord by CLICKING HERE!
—–
Have you checked out LRM Online's official podcast feed yet The LRM Online Podcast Network? This includes our flagship podcast Los Fanboys, our premiere podcast Breaking Geek Radio: The Podcast, GeekScholars Movie News, and our morning show LRMornings. Check it out by listening below. It's also available on all your favorite podcast apps!
Subscribe on: Apple Podcasts |  Spotify  |  SoundCloud | Stitcher | Google Play
SOURCE: Star Wars News Net

Have you checked out
LRM Online
's official podcast feed yet
The Genreverse Podcast Network
? This includes our premiere podcast
The Daily CoG
, 
Breaking Geek Radio: The Podcast
,
GeekScholars Movie News
,
Nerd Flix & Chill
,
Marvel Multiverse Mondays
,
Anime-Versal Review Podcast
, and our Star Wars dedicated podcast 
The Cantina
. Check it out by listening below. It's also available on all your favorite podcast apps!
Subscribe on:
Apple Podcasts
| 
Spotify
 | 
SoundCloud
|
Stitcher
|
Google Play