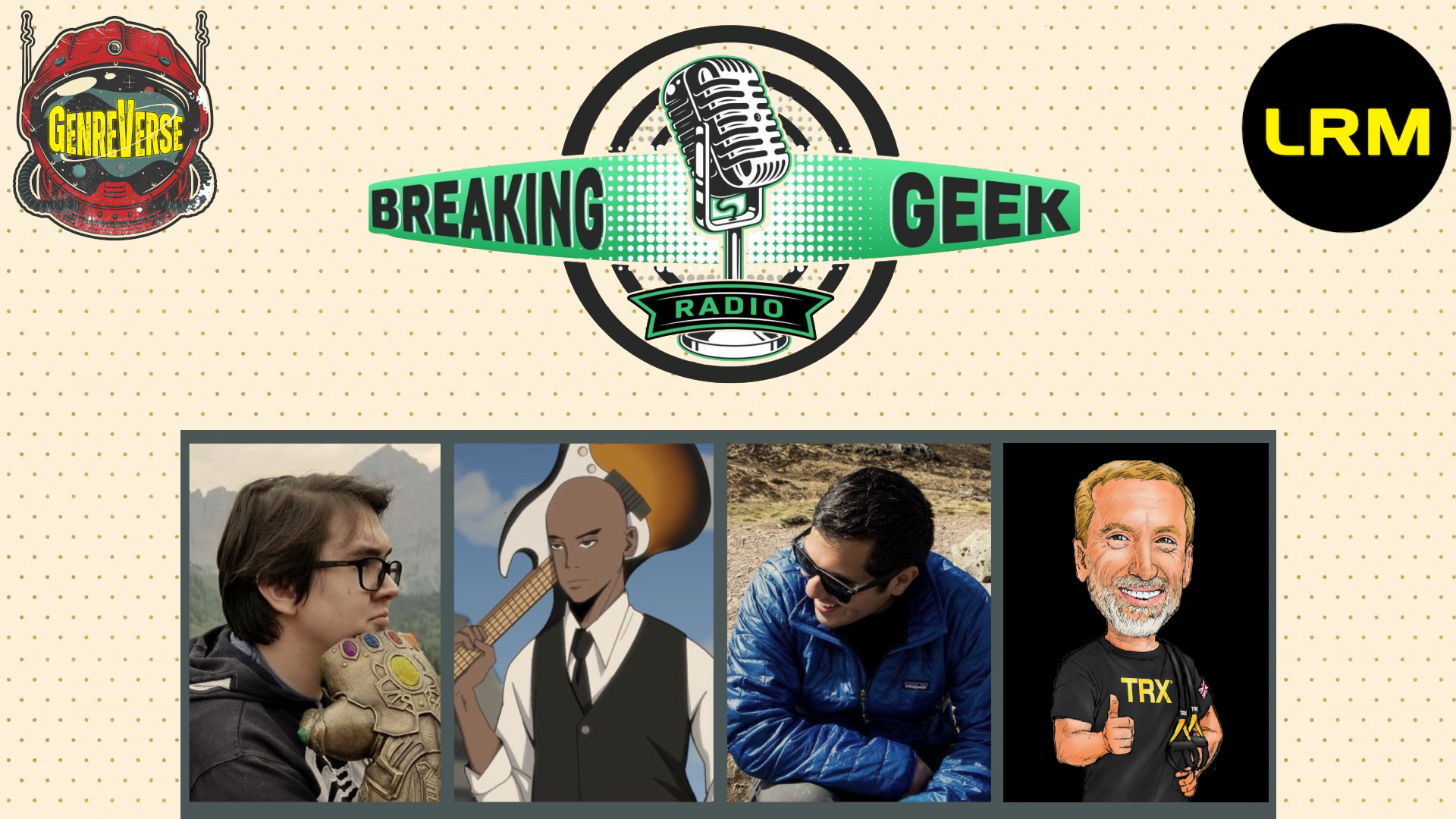 Willow & Mission: Impossible Trailer Reactions And Top Gun: Maverick Review | Breaking Geek Radio: The Podcast "Tom Cruise Edition"
Breaking Geek Radio: The Podcast is about analyzing geekdom and the things we like: an in-depth examination of movies, television, and culture. Expect reviews, a look at entertainment controversies, and other fun content! This Podcast is a once a week release coming out every Friday.
(00:00)- Intro And Stranger Things Gets A Warning Label
(07:47)- Winnie The Pooh Goes Mad In The Public Domain
(13:07)- Daredevil Getting A New Series/Season On Disney+
(22:10)- Beast & 3000 Years Longing Trailer Reactions
(27:42)- Willow Trailer Reactions
(36:35)- The Gray Man Trailer Reactions
(40:24)- Other Netflix Movies We Decided To Compare And Contrast
(50:08)- Thor Love And Thunder Trailer Reactions
(57:42)- Mission Impossible Dead Reckoning Trailer Reactions
(01:11:45)- Top Gun: Maverick Review
(01:21:44)- SPOILERS For Top Gun 2
(01:41:46)- Closing  
It's a  special "Tom Cruise Edition" of Breaking Geek Radio: The Podcast this week! ALL four lads have returned for your Top: Gun Maverick review, as well providing a Mission: Impossible – Dead Reckoning: Part 1 trailer reaction. That's right, listen to the sweet voices of your four favorite podcasters, Jonesy (@sirjonesiest), Jammer (@JAMtheWriter),  Danny (@dannykbartlett), and Nick (@geekyNICKDOLL).
But wait, there's more!
The Ladtastic 4 talk about the content warning before the first episode of Stranger Things 4. Next, we also discuss the news of Daredevil getting a new series with a familiar cast on Disney+. Speaking of Disney, we are now getting a Winnie the Pooh horror film (not from Disney) as the character has slipped into public domain. Who will be next, Steamboat Willy?
Then, it's trailer time with reactions to Willow, Beast, Three Thousand Years of Longing, The Gray Man, Willow, and of course, Mission: Impossible – Dead Reckoning: Part 1.
Speaking of Mission: Impossible, we review Nick's favorite actor's most recent film, Top Gun: Maverick! Enjoy all the Cruise you can use.

Will you be seeing Top Gun: Maverick in theatres?  Also, which of this week's trailers was your favorite? Please sound off in the comments below or our lovely, lovely Discord!
Thanks to everyone who has listened and commented over the years. We do this for you just as much as for each other. We certainly wouldn't be the premiere or flagship podcast without your support. Thank you.
PRODUCER: Kyle Malone (@ThatKyleMalone)


Have you checked out
LRM Online
's official podcast feed yet
The Genreverse Podcast Network
? This includes our premiere podcast
The Daily CoG
, 
Breaking Geek Radio: The Podcast
,
GeekScholars Movie News
,
Nerd Flix & Chill
,
Marvel Multiverse Mondays
,
Anime-Versal Review Podcast
, and our Star Wars dedicated podcast 
The Cantina
. Check it out by listening below. It's also available on all your favorite podcast apps!
Subscribe on:
Apple Podcasts
| 
Spotify
 | 
SoundCloud
|
Stitcher
|
Google Play