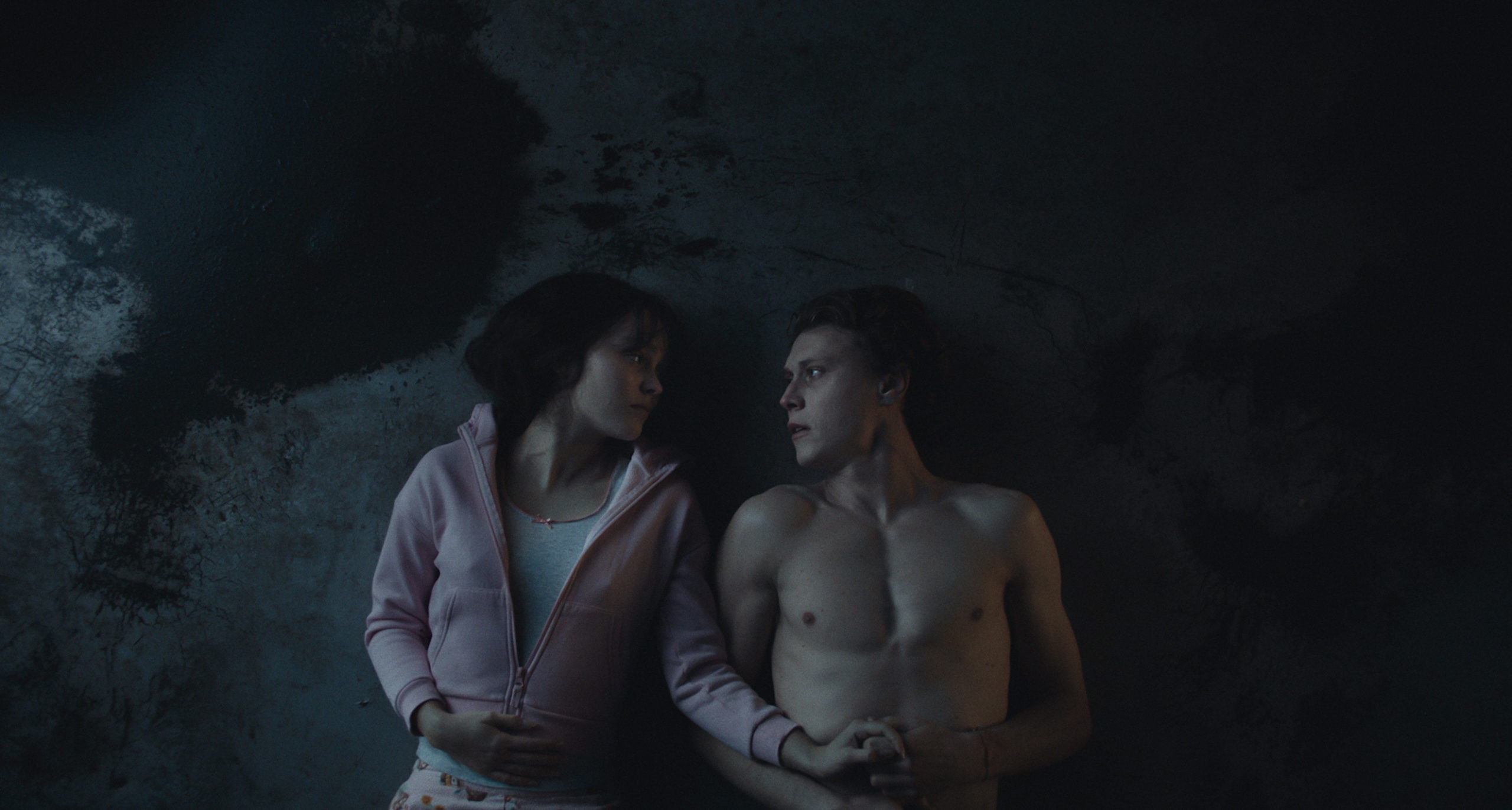 Lily Rose Depp (left) stars as "Wildcat" and George MacKay (right) stars as "Jacob" in director Nathalie Biancheri's WOLF, a Focus Features release. Credit : Focus Features
In one of the more unique indie films this year, Wolf may be one of those bizarre stories, but with the amazement of performances from George MacKay and Lily-Rose Depp.
They star in this film about a psychiatric facility using extreme therapy procedures to help mental patients who believe themselves to be animals.
Here is the official synopsis:
Believing he is a wolf trapped in a human body, Jacob (George MacKay) eats, sleeps, and lives like a wolf—much to the shock of his family. When he's sent to a clinic, Jacob and his animal-bound peers are forced to undergo increasingly extreme forms of 'curative' therapies. However, once he meets the mysterious Wildcat (Lily-Rose Depp), and as their friendship blossoms into an undeniable infatuation, Jacob is faced with a challenge: will he renounce his true self for love.
The film also stars Paddy Considine and Eileen Wals. Nathalie Biancheri directed and wrote the screenplay.
George MacKay has a wonderful performance as a wolf by walking on his knuckles and with the movement of his muscles. Equally, there are very good performances with side characters in their animalistic forms. Perhaps unintentional, there are humorous moments with the patients and the therapists trying to reign in their animal instincts. The most notable performance will be from the antagonist Zookeeper played by Paddy Considine. His villainous role is memorable and someone audiences will definitely hate in the movie.
Focus Features releases Wolf in theaters next Friday, December 3.
Check out the two character posters of George MacKay (Wolf) and Lily-Rose Depp (Wildcat) below. There are more animal characters, including a duck, panda, squirrel, and a German shepherd. Hopefully, they release character posters for others too.
Let us know what you think of the two main character posters.
Source: Focus Features
Have you checked out
LRM Online
's official podcast feed yet
The Genreverse Podcast Network
? This includes our premiere podcast
The Daily CoG
, 
Breaking Geek Radio: The Podcast
,
GeekScholars Movie News
,
Nerd Flix & Chill
,
Marvel Multiverse Mondays
,
Anime-Versal Review Podcast
, and our Star Wars dedicated podcast 
The Cantina
. Check it out by listening below. It's also available on all your favorite podcast apps!
Subscribe on:
Apple Podcasts
| 
Spotify
 | 
SoundCloud
|
Stitcher
|
Google Play