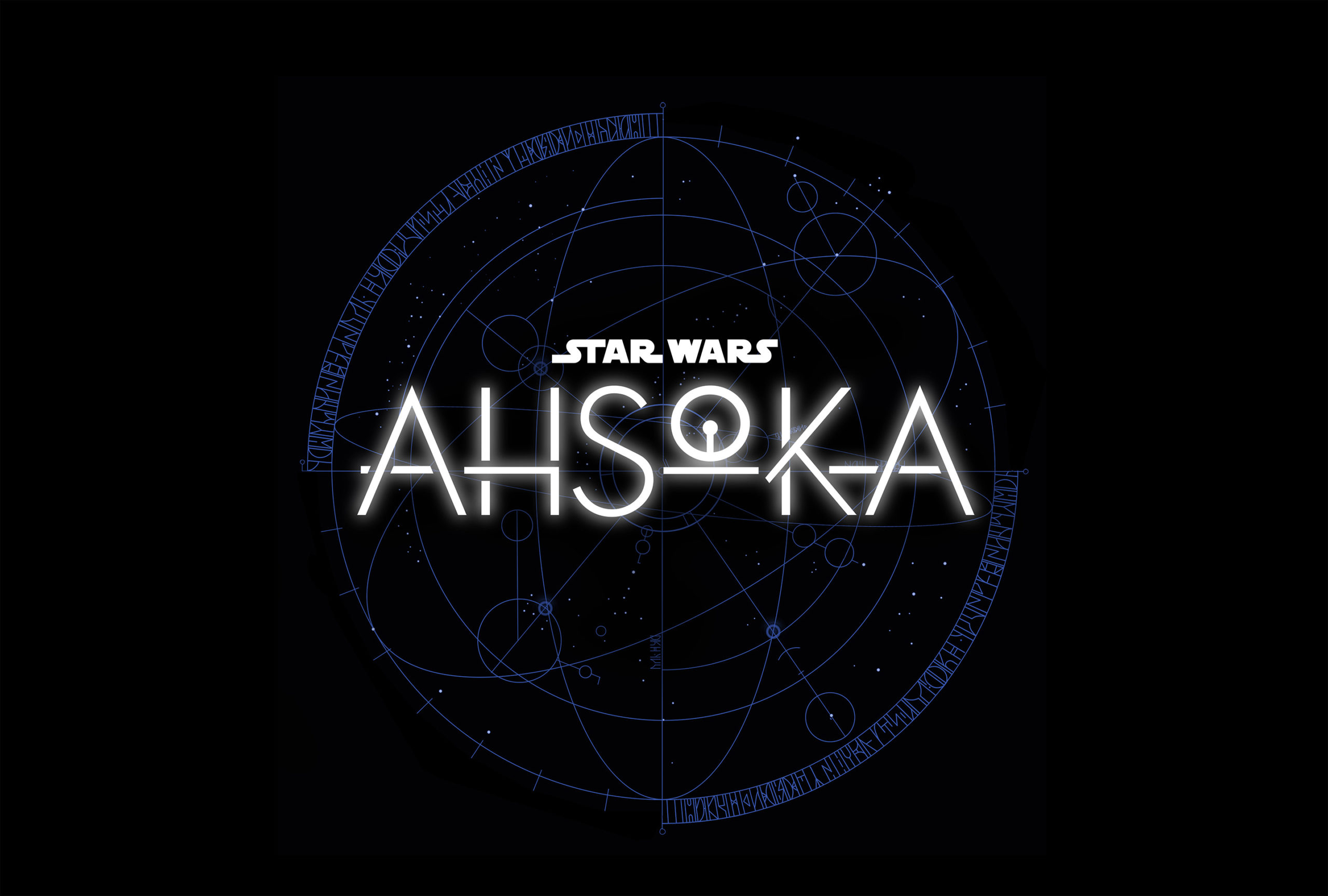 You're here for an Ahsoka trailer description plus cameo details from Star Wars Celebration. There was an Ahsoka panel and an exclusive first teaser trailer was shown to the live audience for the upcoming show. The first thing to point out, is that if there is such a thing as a Rebels sequel, this is it. Rosario Dawson appeared on stage and she had with her a pretty cool character, Chopper. Yup, Chopper the droid is essentially confirmed for Ahsoka, and if Chopper is there, what about Hera? Well, the trailer actually showed us what many fans assume to be Hera, though we didn't get a look at the actor playing her.
.@rosariodawson brought a friend. The #StarWarsCelebration crowd says hello to Chopper!

Chopper will make his live-action debut in #Ahsoka! pic.twitter.com/vxI6VUqWTv

— The Mandalorian (@themandalorian) May 28, 2022
In addition there is a closing shot of this trailer that see's Sabine Wren looking at a painting of her old Ghost crew, i.e. the cast of Rebels including Kanan, and Ezra. As for the description itself, I have seen the teaser and honestly outside of notable characters there's not much to tell. It's really hard to apply any kind of context to what we saw. Some people arriving in a room, which is where we see Hera. Then we have Ahsoka looking at some symbol on a floor and then the shot of Sabine with back turned looking at the painting of the ghost crew.
There is one more character set to return and make the jump to live-action from animation and that's Huyang the droid. For those unaware, Huyang is an extremely old droid who worked in the Jedi Temple on Coruscant, for a long time and was featured in The Clone Wars. Huyang helped instruct younglings on the first steps of building their own Lightsabers. How and why he is still around post-ROTJ we don't know? However this could be a clue as to who saved Grogu and perhaps others from Order 66. It's just speculation, but there could also be other saved Younglings out there in addition to Grogu? Huyang was also voiced by star David Tennant, so let's hope he returns to voice the character in Ahsoka.
Ahsoka is out in 2023, after The Mandalorian Season 3 which premieres some time in February of next year. My guess would be around Spring/Summer for Ahsoka. We also assume there are still casting surprises to come. As I suspected the casting of Ezra or Thrawn has not been mentioned, yet. To be honest we have no real idea if the pair even show up in Ahsoka? Or, are they left for some dramatic cameo in the finale or another unannounced show?
I assume we non-attendees will get a look at the teaser trailer eventually (I've seen it in poor quality). However, for now, this is all we have to go on with regards to Ahsoka. Ahsoka is currently still filming in LA.
What do you think of this Ahsoka trailer description and cameos? How did you find Star Wars Celebration this year? As always, leave any thoughts in the usual spot below, or over on Discord.
Have you checked out
LRM Online
's official podcast feed yet
The Genreverse Podcast Network
? This includes our premiere podcast
The Daily CoG
, 
Breaking Geek Radio: The Podcast
,
GeekScholars Movie News
,
Nerd Flix & Chill
,
Marvel Multiverse Mondays
,
Anime-Versal Review Podcast
, and our Star Wars dedicated podcast 
The Cantina
. Check it out by listening below. It's also available on all your favorite podcast apps!
Subscribe on:
Apple Podcasts
| 
Spotify
 | 
SoundCloud
|
Stitcher
|
Google Play