Chadwick Boseman Angela Bassett Black Panther Credit: Marvel/Disney
I have never been a fan of recasts in films. When Val Kilmer took over as Batman, it just didn't feel right. It even felt odd to me then Maggie Gyllenhaal took over the role of Rachel Dawes from Katie Holmes. It isn't always that the replacements are bad, it just gives a different feel to a film. However, some actors and actresses solidify themselves in roles and are truly irreplaceable. Chadwick Boseman is one of those individuals. The news broke that his character would not be recast in Black Panther 2. Angela Bassett, co-star of the original film, recently suggests that it is the right move.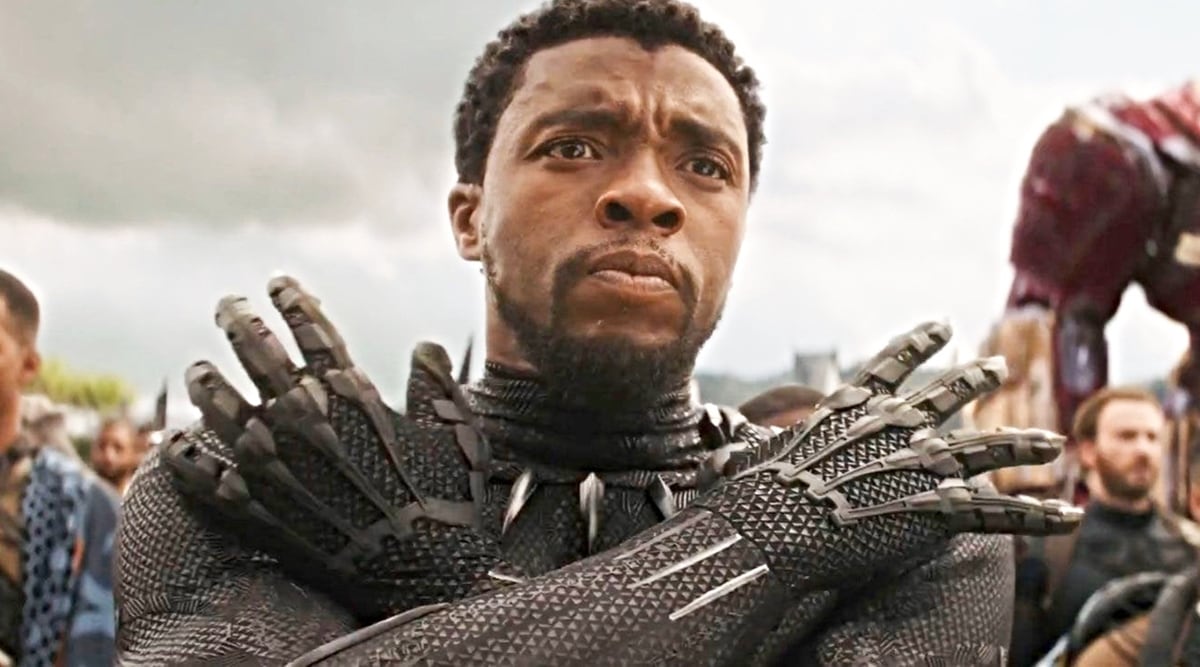 Many often refer to Heath Ledger's amazing portrayal of The Joker in The Dark Knight. When he passed and a third film was on its way, as much as we wanted to see the return of The Joker, Nolan felt as if it would not be right. I agree. Similarly we have had the tragic passing of Chadwick Boseman. To say that he excelled in his role of Black Panther is an understatement. The role was made for the man.
Angela Bassett, who played his mother in Black Panther, speaks of Boseman in the role which backs the idea of him not being recast by saying that he is "completely irreplaceable." Disney also states that they will not be using CGI to recrate Boseman. Instead, the sequel will dive further into the world of Wakanda and the other characters.
Bassett expresses that she did not think about how using CGI in the advanced community of Wakanda could work, but still agrees with Disney's decision moving forward. She also expresses how the cast are having to adapt since Boseman kept his illness private. She went on to share:
"But his legacy, his loss, the love and appreciation that we have for who he was and what he shared with us cannot be [replaced]… It is missed and appreciated and cannot be duplicated. It's a tremendous honor and, yes, he is completely irreplaceable."
Those are difficult adaptions to make, especially with how close Boseman was with the cast. After his passing, Bassett shared their connection when she took to Instagram:
View this post on Instagram
While it must be extremely difficult working to film the sequel without Chadwick Boseman, I agree with Angela Bassett in the fact that he is irreplaceable. Do you agree? Or would you like to see the character recast, or brought back by CGI? What are you hoping for in Black Panther 2? Leave your thoughts in the usual spot, and thanks for reading!
Continue the LRM Online conversation on Discord by CLICKING HERE!
-----
Have you checked out
LRM Online
's official podcast feed yet
The Genreverse Podcast Network
? This includes our premiere podcast
The Daily CoG
, 
Breaking Geek Radio: The Podcast
,
GeekScholars Movie News
,
Nerd Flix & Chill
,
Marvel Multiverse Mondays
,
Anime-Versal Review Podcast
, and our Star Wars dedicated podcast 
The Cantina
. Check it out by listening below. It's also available on all your favorite podcast apps!
Subscribe on:
Apple Podcasts
| 
Spotify
 | 
SoundCloud
|
Stitcher
|
Google Play