Batman: The Long Halloween is such an amazing series. Since its creation in 1996 it continues to receive the praise it deserves. I have read it numerous times myself. Jeph Loeb and Tim Sale combine to give fans a stellar tone, story, and the rise of the Gotham Rogues Gallery overtaking the mob. It is great to see many of the comics being adapted in the darker animated format, such as Batman: Hush. When I heard about Batman: The Long Halloween getting a similar treatment, I was pumped! Not only will fans get one feature, but two! The trailer for Part Two was recently released and can be viewed below from IGN.
Alright, that's badass! It definitely keeps with the tone of the series. I always find interest by the "freaks" vs. the mob power struggle with Batman and Gordon in the middle. Gotham is about to implode as the search for the Holiday Killer continues!
Batman: The Long Halloween Part Two will bring in more villains from the Rogues Gallery such as Scarecrow, the Mad Hatter, Sal Maroni, and Sofia Falcone. The second installment continues the search for the Holiday Killer, the eventual demise of justice-seeking Harvey Dent and his transformation into Two-Face!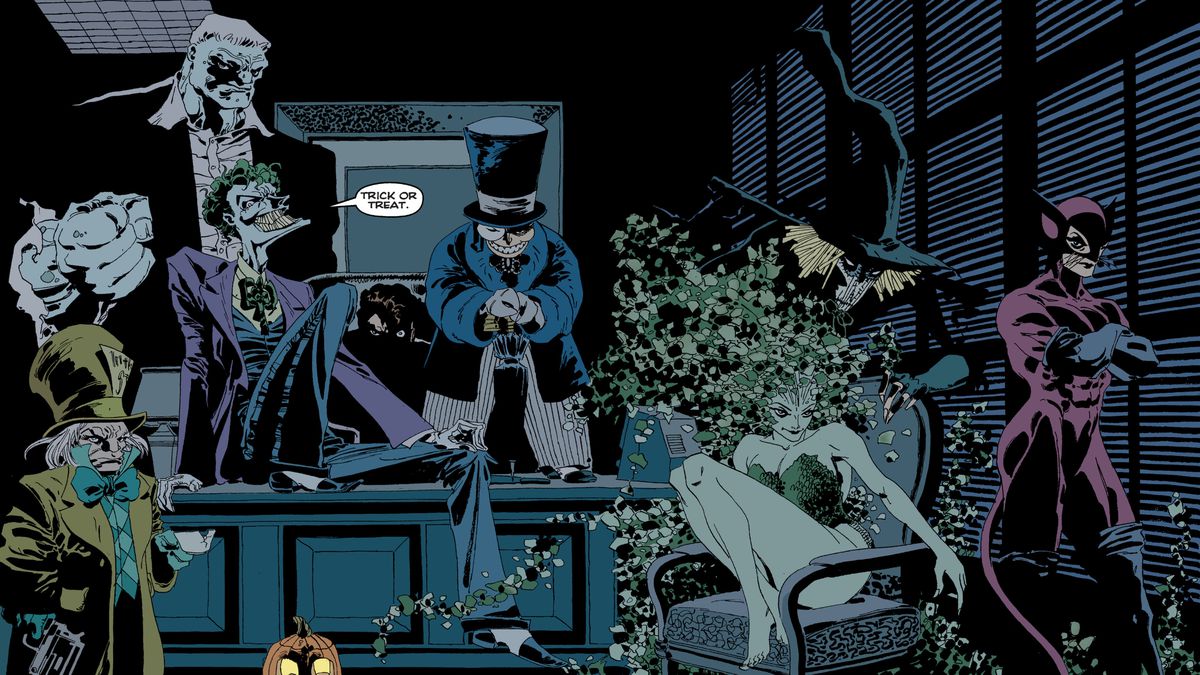 The image above is one of my favorite panels in all of Batman comics. I know it is a bold statement. However, having all of the Rogues together, establishing their new dominance for control of Gotham is so well done! This is the turning point not only in Gotham City, but for Batman and Gordon moving forward. After this point, as we know, the rest is history! I cannot wait to see this on screen. Batman: The Long Halloween cannot come soon enough!
While I would love to see Batman: The Long Halloween on the big screen, this will definitely do for now. What do you think of the trailer for Part Two? Are you excited for the animated feature to come out? Leave your thoughts in the usual spot, and thanks for reading!
Batman: The Long Halloween Part One is available on June 22, 2021 with Part Two set to release later in the year!
Source: IGN

Have you checked out
LRM Online
's official podcast feed yet
The Genreverse Podcast Network
? This includes our premiere podcast
The Daily CoG
, 
Breaking Geek Radio: The Podcast
,
GeekScholars Movie News
,
Nerd Flix & Chill
,
Marvel Multiverse Mondays
,
Anime-Versal Review Podcast
, and our Star Wars dedicated podcast 
The Cantina
. Check it out by listening below. It's also available on all your favorite podcast apps!
Subscribe on:
Apple Podcasts
| 
Spotify
 | 
SoundCloud
|
Stitcher
|
Google Play