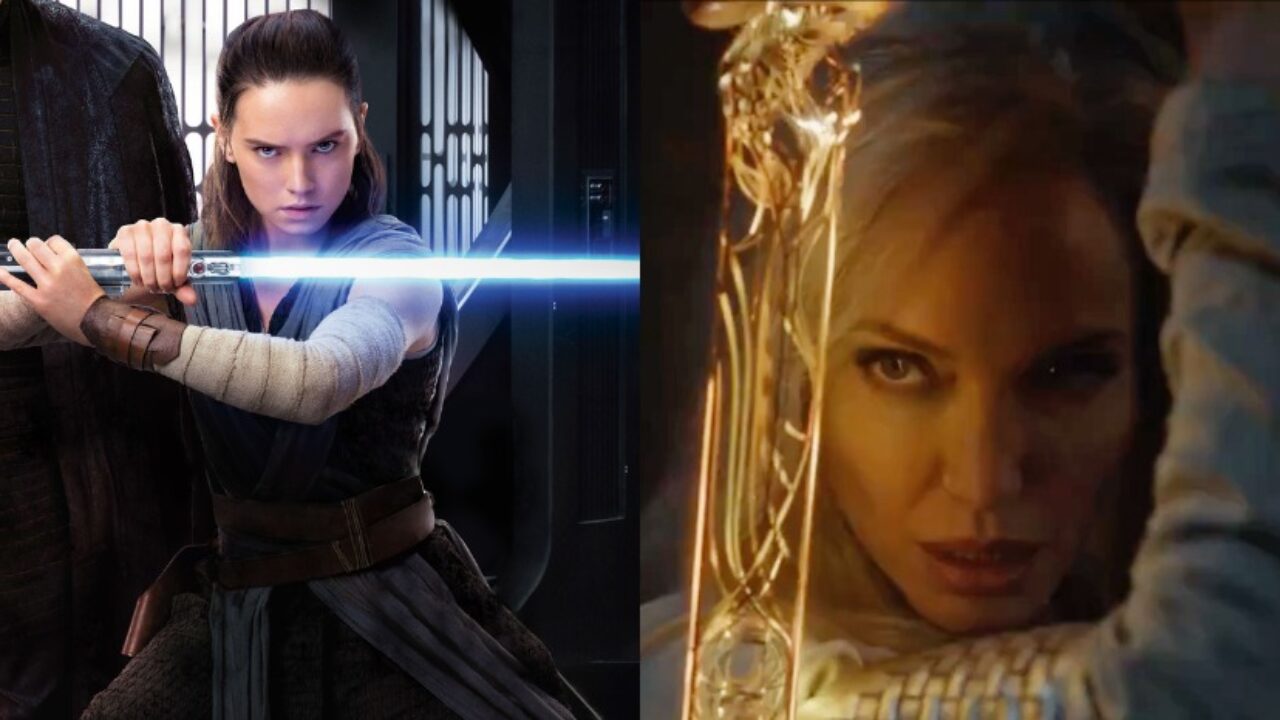 Eternals director Chloe Zhao would direct Feige's Star Wars movie if asked. We've known for some time that Marvel boss Kevin Feige is producing a Star Wars movie. We even know who is writing that movie, Michael Waldron who worked with Feige on both Loki and Doctor Strange in the Multiverse of Madness. That's about all we know about that movie so far, though Zhao has given hints before that she may be tentatively involved in something Star Wars related. You can see that previous quote in the related section below. However most recently Zhao was speaking with The Playlist about of course the impending Eternals release. Once again, Zhao was asked about whether she's consider making a Star Wars movie?
"I would, I'll do anything Kevin asked me to do.[Laughs.]"
It's pretty clear that Feige is a fan, and it's pretty clear that Zhao would like to make a Star Wars movie. Given the earlier hints, I wonder whether talks are actually ongoing right now? In terms of timeline, we are still a while away from Feige's Star Wars movie it seems. Next up in movie theatres will be Rogue Squadron, expected to release sometime in 2023. Next up after that seems to be the Taika Waititi directed and untitled Star Wars movie. I'll guess at around 24-25 till we see that released. It would therefore make sense that Feige's Star Wars movie would come after that. However this is by no means set in stone bar the fact Rogue Squadron is first up.
I won't get excited about Chloe Zhao to fast yet because I've not seen Eternals. However if it as good as Marvel are hyping, then Zhao could be a great choice for Star Wars. I am already excited by Michael Waldron as writer because I loved his work on Loki. If there's one thing Feige tends to do well it's pick the right story and the right people to make it. Sounds exciting to me, but who knows?
What do you think of her comments that Chloe Zhao would direct Feige's Star Wars movie? Does anyone have any reservations about Zhao in the GFFA? As always, leave any thoughts below.

Have you checked out
LRM Online
's official podcast feed yet
The Genreverse Podcast Network
? This includes our premiere podcast
The Daily CoG
, 
Breaking Geek Radio: The Podcast
,
GeekScholars Movie News
,
Nerd Flix & Chill
,
Marvel Multiverse Mondays
,
Anime-Versal Review Podcast
, and our Star Wars dedicated podcast 
The Cantina
. Check it out by listening below. It's also available on all your favorite podcast apps!
Subscribe on:
Apple Podcasts
| 
Spotify
 | 
SoundCloud
|
Stitcher
|
Google Play