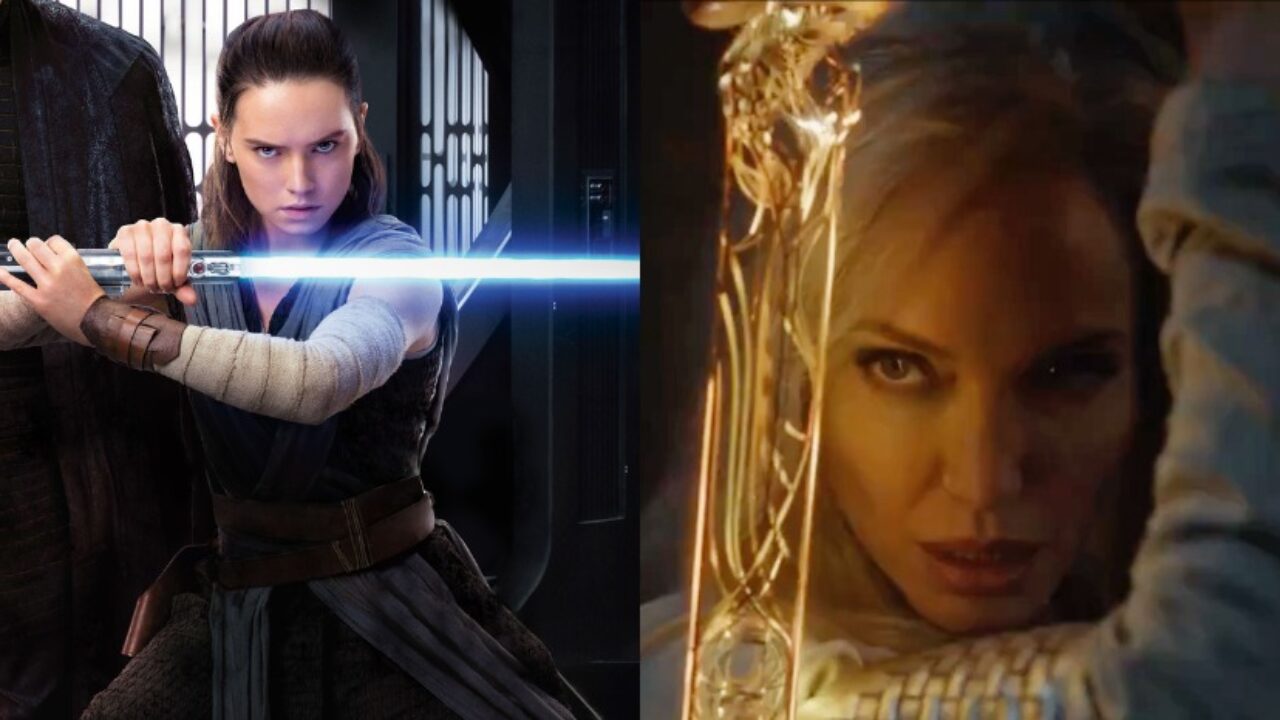 Is Eternals director Zhao hinting at Star Wars project? Chloe Zhao is currently beginning promo work for her movie Eternals which releases in a month's time. However, in a recent interview with Empire Magazine Zhao brought up Star Wars multiple times to which the interviewer asked "Would you like to direct a Star Wars movie?" Zhao, answered very cryptically:
"Hmmmm. I have to tread very carefully with what I say here. [laughs] Yes. Let's just say, it's a world I have so much reverence for because it was such an important part of my life. [laugh]"
That's an interesting response wouldn't you say? The Oscar-winning director is seemingly loved by Disney after what she produced with Eternals and with her love of Star Wars, it would make sense for Lucasfilm to be sniffing around. However this could mean something a little more introductory to begin with, for all we know? What if for example, Zhao directed an episode of The Mandalorian Season 3? I'm not instigating this rumor at all, just making an example. Of course, this could also be something more substantial given Zhao's stock being so high?
I can't really give an opinion on what I think if Zhao being linked with Star Wars till I see Eternals. I know Marvel Studios and therefore Disney seem very happy with the movie. However, as always, I'll judge for myself.
IF Eternals is as great as the hype is saying, then it sounds like a good idea to me. We do badly need some more movies, as opposed to TV series in Star Wars, though timeline wise it seems we have three coming up. Rogue Squadron will be next, followed by Taika Waititi's movie. After that, the only other film we know for sure is the one being produced by Kevin Feige. We already know Loki scribe Michael Waldron is writing that movie, so what about Zhao as the director?
Again, this is all just guesswork, but I get the feeling Zhao is maybe intalks for something Star Wars related.
What do you think? Is Eternals director Zhao hinting at Star Wars project? If so, what's your speculation as to where we will see Zhao show up? Sound off below.
Have you checked out
LRM Online
's official podcast feed yet
The Genreverse Podcast Network
? This includes our premiere podcast
The Daily CoG
, 
Breaking Geek Radio: The Podcast
,
GeekScholars Movie News
,
Nerd Flix & Chill
,
Marvel Multiverse Mondays
,
Anime-Versal Review Podcast
, and our Star Wars dedicated podcast 
The Cantina
. Check it out by listening below. It's also available on all your favorite podcast apps!
Subscribe on:
Apple Podcasts
| 
Spotify
 | 
SoundCloud
|
Stitcher
|
Google Play