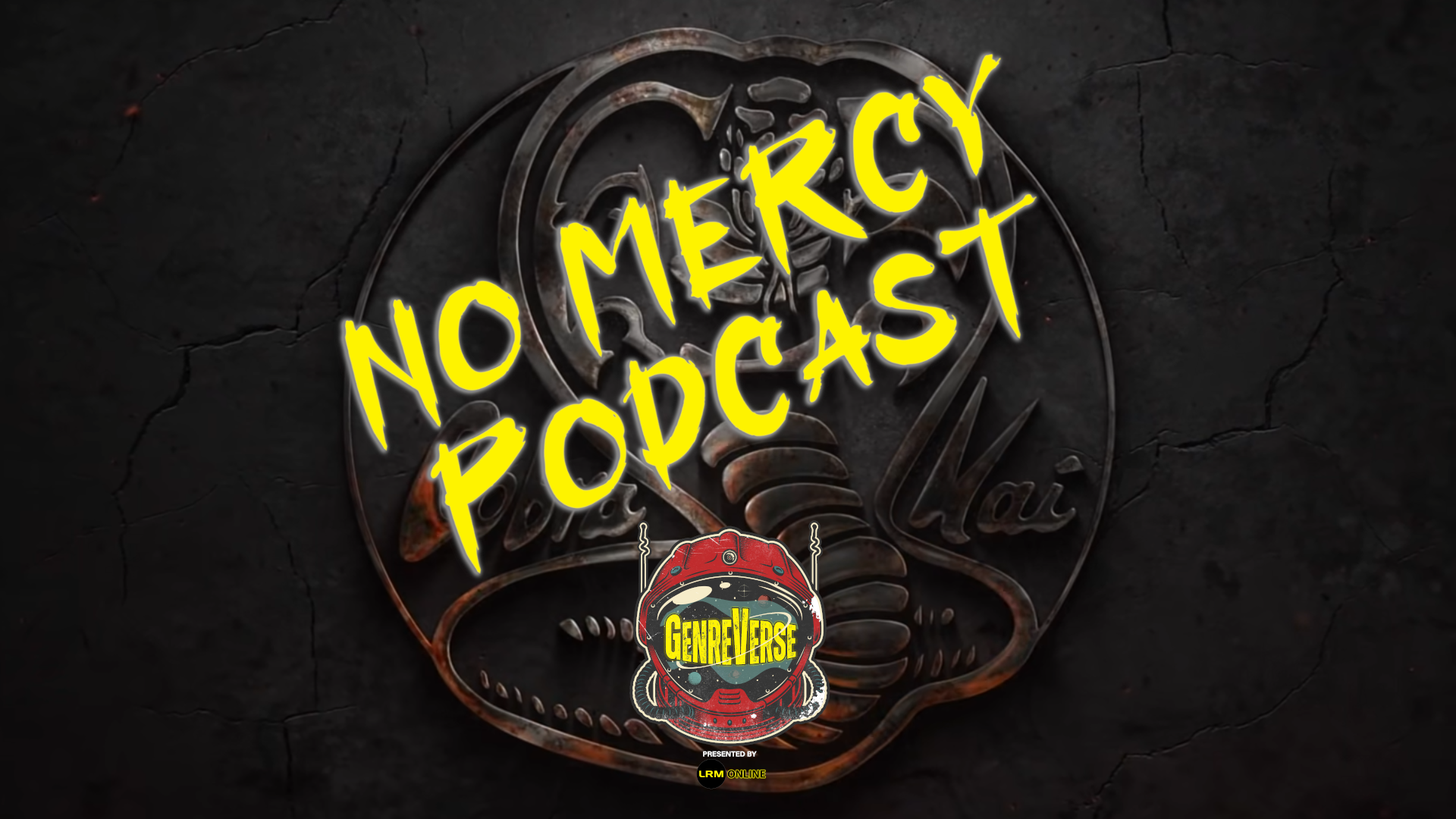 Cobra Kai Season 4 Episodes 4-6 Review: The Hawk, The Mermaid, & The Fight | No Mercy Podcast
WE'RE ON OUR NEW HOME! SUBSCRIBE HERE: GENREVERSE PODCAST NETWORK YOUTUBE CHANNEL
Welcome to The GenreVerse's No Mercy Podcast! Did you miss us? Well, you should have! We've missed you and this f***ing show! That crazy title sums up these three episodes. We do indeed deal with Hawk (Eli) a lot during this part of the season, someone dresses up as a mermaid, and Daniel and Johnny are at it again. Who's ready for a training montage?
This isn't your local Dojo. This isn't your momma's house. There is no crying, no quitting, and no being a p****! You will Strike First, you will Strike Hard, and you will show absolutely NO MERCY!
00:00- Intro & Initial Reactions To Cobra Kai Season 4 Ep 4-6
08:26- A Lot Happened, Let's Break The Story Point Down Real Fast
12:44- What We Liked
17:31- What Didn't Work Out So Well
23:05- Talking Johnny Vs. Daniel
28:54- Hawk Loses His…
31:28- Johnny Gets Woke
36:30- Terry Silver So Far & Final Thoughts
The Podcast:
It's hard to believe that Cobra Kai Season 1 first hit almost four years ago (May 2018, okay not that "almost") on YouTube. The series was an instant hit despite low subscriptions to YouTube's premium service. The show was allegedly heavily pirated and people shared their YouTube Red access like crazy. The point is, the show got huge even if YouTube and Google didn't know it. Netflix did though and they jumped at the chance to do Seasons 3, 4, and green-lit a Season 5!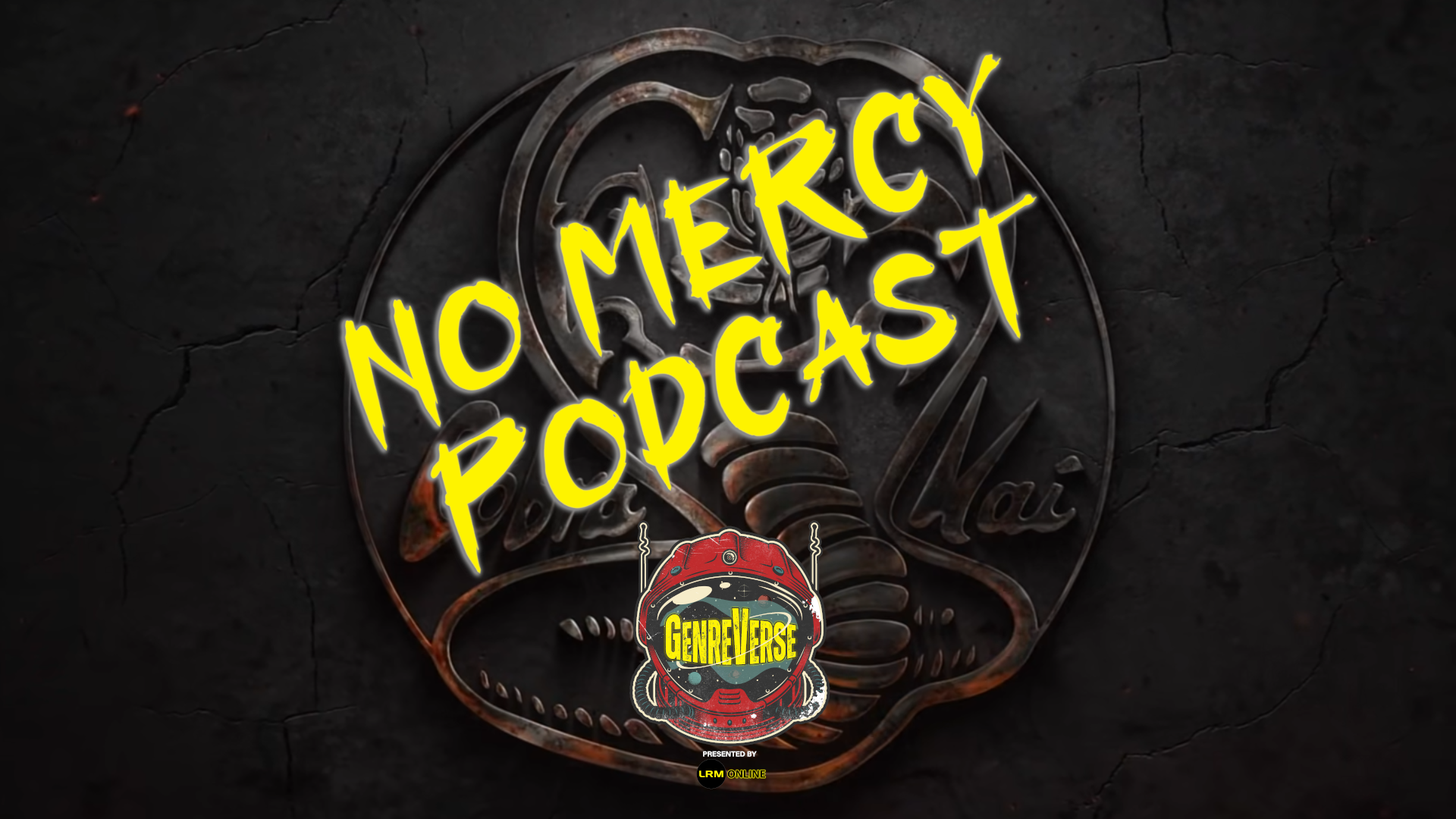 Grades:
WILL GRADE ENTIRE SEASON AT THE END
Miss the last episode? Get it here:
ALSO SEE: Guardians 3 And Holiday Special Different To What Fans Might Expect Says James Gunn
Support: We have SO MANY podcasts! Anime-Versal Reviews Podcast covers anime (duh!), LRM's No Mercy covers Cobra Kai, and the Marvel craze continues with Thor reviews on Marvel Multiverse Mondays. Also, classics like BGRtP, The Cantina Podcast, and The Daily COG are still going!
Question of the week: How are you enjoying Cobra Kai S4? Please, no spoilers in the comments.

Have you checked out
LRM Online
's official podcast feed yet
The Genreverse Podcast Network
? This includes our premiere podcast
The Daily CoG
, 
Breaking Geek Radio: The Podcast
,
GeekScholars Movie News
,
Nerd Flix & Chill
,
Marvel Multiverse Mondays
,
Anime-Versal Review Podcast
, and our Star Wars dedicated podcast 
The Cantina
. Check it out by listening below. It's also available on all your favorite podcast apps!
Subscribe on:
Apple Podcasts
| 
Spotify
 | 
SoundCloud
|
Stitcher
|
Google Play
Kyle is a Senior Editor and Multimedia Manager for LRM Online. He is a Retired Soldier and Business School graduate who loves movies, comics, and video games. He shares his passions with his wife & their awesome little geek-in-training.