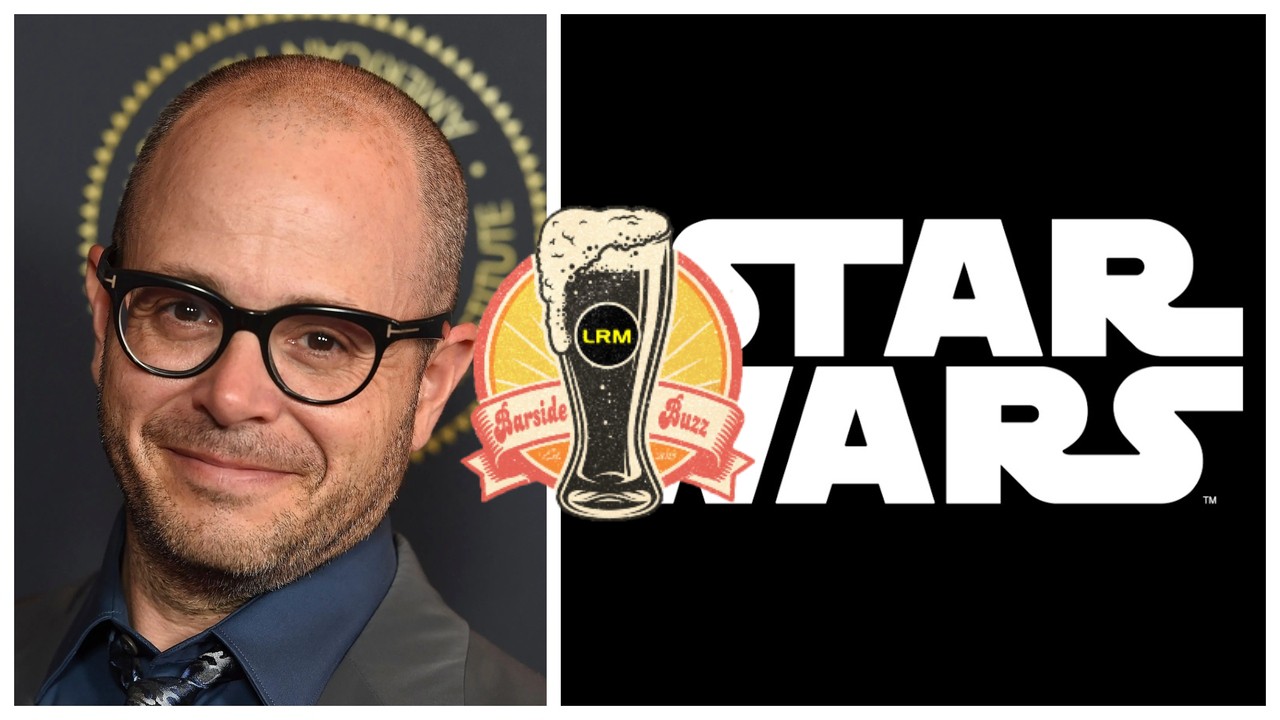 Now, if true, this is a shocker. The Latest Barside Buzz is that Damon Lindelof has left the Star Wars movie he was developing. The information/rumor comes from industry insider Jeff Sneider. Check out what Sneider heard below.
LATE NIGHT EXCLUSIVE: Damon Lindelof and Justin Britt-Gibson exit top-secret STAR WARS movie from director Sharmeen Obaid-Chinoy according to sources…https://t.co/fbTDH8dLCZ pic.twitter.com/FVqEQKWVbN

— Jeff Sneider (@TheInSneider) March 21, 2023
It's worth bearing in mind, that before it was covered by trades, Sneider was the fist person to say Lindelof was making a Star Wars movie. Since that initial report it became kinda official when the trades began reporting the same information, with a few more details. First we heard the story was by Lindelof and Justin Britt-Gibson. Then we heard that Sharmeen Obaid-Chinoy was tapped to direct.
If we go by what Sneider says only, this sounds like Lindelof and Britt-Gibson have moved on, but perhaps Obaid-Chinoy is still attached?
I think we may have to wait for the trades to get involved again before we get a complete picture. However if Sneider is correct and Lindelof and Britt-Gibson are out, that points towards the usual 'creative differences'. This would also add towards the terrible record Lucasfilm has in bringing ideas to completion. Let's go through it again shall we?
Cancelled or Stalled Star Wars Movies
If we start with Star Wars: The Last Jedi, it was announced soon after that director Rian Johnson was getting his own trilogy. There's a chance that still happens one day, however I'll be shocked if it does. We then had Game of Thrones showrunners David Benioff and Dan Weiss announced as producing a trilogy of movies. The the final season of Thrones hit and the pair became renowned for making a mess of the biggest TV show of all time.
After that things went quiet until we got two new announcements. One that Patty Jenkins would be directing a Rogue Squadron movie and second that Taika Waititi would direct a movie written by him and Kirsty Wilson-Cairns. Then there was the Kevin Feige produced movie, written by Michael Waldron which seems to have been shelved. The latest we heard was that Damon Lindelof's movie was furthest ahead and set for a 2025 release. Now here we are with another report that talent has left a project.
That's not me even looking at the Solo situation, or a few other rumored pitches that never went anywhere.
Movie plans were expected to be announced at Star Wars Celebration in just a few weeks' time. If Lindelof and Britt-Gibson have just left that project, where do we go from here?
For now this is all just rumor. However, if this checks out, and we have another failed project, then one has to start looking at leadership. In this case Kathleen Kennedy. I know there's a group of fans would love it if KK left and have been predicting her imminent sacking every week for the last few years. However there really has never been any genuine rumors her job was being reviewed. Again, IF this is true, then I may start to change my opinion on Kennedy's tenure. How many failed projects do we need to have before action is taken?
So, the Latest Barside Buzz is that Damon Lindelof has left the Star Wars movie he was developing. If this is legit, what are your thoughts? If the movie falls through, is it time for KK to say goodbye? Thoughts below as always.

Have you checked out
LRM Online
's official podcast feed yet
The Genreverse Podcast Network
? This includes our premiere podcast
The Daily CoG
, 
Breaking Geek Radio: The Podcast
,
GeekScholars Movie News
,
Nerd Flix & Chill
,
Marvel Multiverse Mondays
,
Anime-Versal Review Podcast
, and our Star Wars dedicated podcast 
The Cantina
. Check it out by listening below. It's also available on all your favorite podcast apps!
Subscribe on:
Apple Podcasts
| 
Spotify
 | 
SoundCloud
|
Stitcher
|
Google Play