David Prowse, the actor who physically brought Darth Vader to life on screen, has passed away at age 85. While James Earl Jones provided the voice of the character, Prowse was in the suit and gave fans the mannerisms of the Sith Lord, combining with Jones' voice to round out one of the most recognizable and iconic characters in cinema history. A tribute from George Lucas from StarWars.com can be found below.
"David brought a physicality to Darth Vader that was essential for the character. He made Vader leap off the page and on to the big screen, with an imposing stature and movement performance to match the intensity and undercurrent of Vader's presence. David was up for anything and contributed to the success of what would become a memorable, tragic figure. May he rest in peace."
A tweet from Mark Hamill.
So sad to hear David Prowse has passed. He was a kind man & much more than Darth Vader. Actor-Husband-Father-Member of the Order of the British Empire-3 time British Weightlifting Champion & Safety Icon the Green Cross Code Man. He loved his fans as much as they loved him. #RIP pic.twitter.com/VbDrGu6iBz

— Mark Hamill (@HamillHimself) November 29, 2020
And The Peter Mayhew Foundation.
RIP Dave Prowse. I hope you're up there sharing a pint and a story with the boys. #DarthVader #DaveProwse #RIPDaveProwse #StarWars pic.twitter.com/XoUtq2YihW

— Peter Mayhew Foundation (@TheWookieeRoars) November 29, 2020
Here's Dave Prowse getting dressed on set in 1976. pic.twitter.com/JTwp942jIK

— Filmumentaries (@jamieswb) November 29, 2020
The 6 feet, 7 inches tall Prowse was a bodybuilder winning the British heavyweight weightlifting championship three times. He would eventually find his way to acting, He caught the eye of Star Wars creator George Lucas became after Lucas seen him in Stanley Kubrick's A Clockwork Orange.
Prose also had small roles in series such as Doctor Who, The Saint, The Tomorrow People, The Beverly Hillbillies, and The Hitchhiker's Guide to the Galaxy. He also helped train and prepare Christopher Reeves for the role of Superman. Prowse was a regular at science-fiction and Star Wars conventions, always happy to meet and greet fans.
Prowse's stature was key in giving Darth Vader his intimidating and menacing presence we all know and love. He will surely be missed by Star Wars fans, portraying one of the franchise icons on the screen, and one of, if not the best villain of all-time.
Thank you, David Prowse.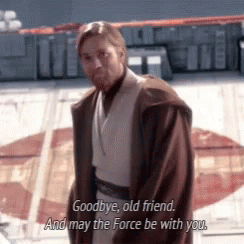 Share your thoughts on David Prowse in the comments down below.
Have you checked out
LRM Online
's official podcast feed yet
The Genreverse Podcast Network
? This includes our premiere podcast
The Daily CoG
, 
Breaking Geek Radio: The Podcast
,
GeekScholars Movie News
,
Nerd Flix & Chill
,
Marvel Multiverse Mondays
,
Anime-Versal Review Podcast
, and our Star Wars dedicated podcast 
The Cantina
. Check it out by listening below. It's also available on all your favorite podcast apps!
Subscribe on:
Apple Podcasts
| 
Spotify
 | 
SoundCloud
|
Stitcher
|
Google Play