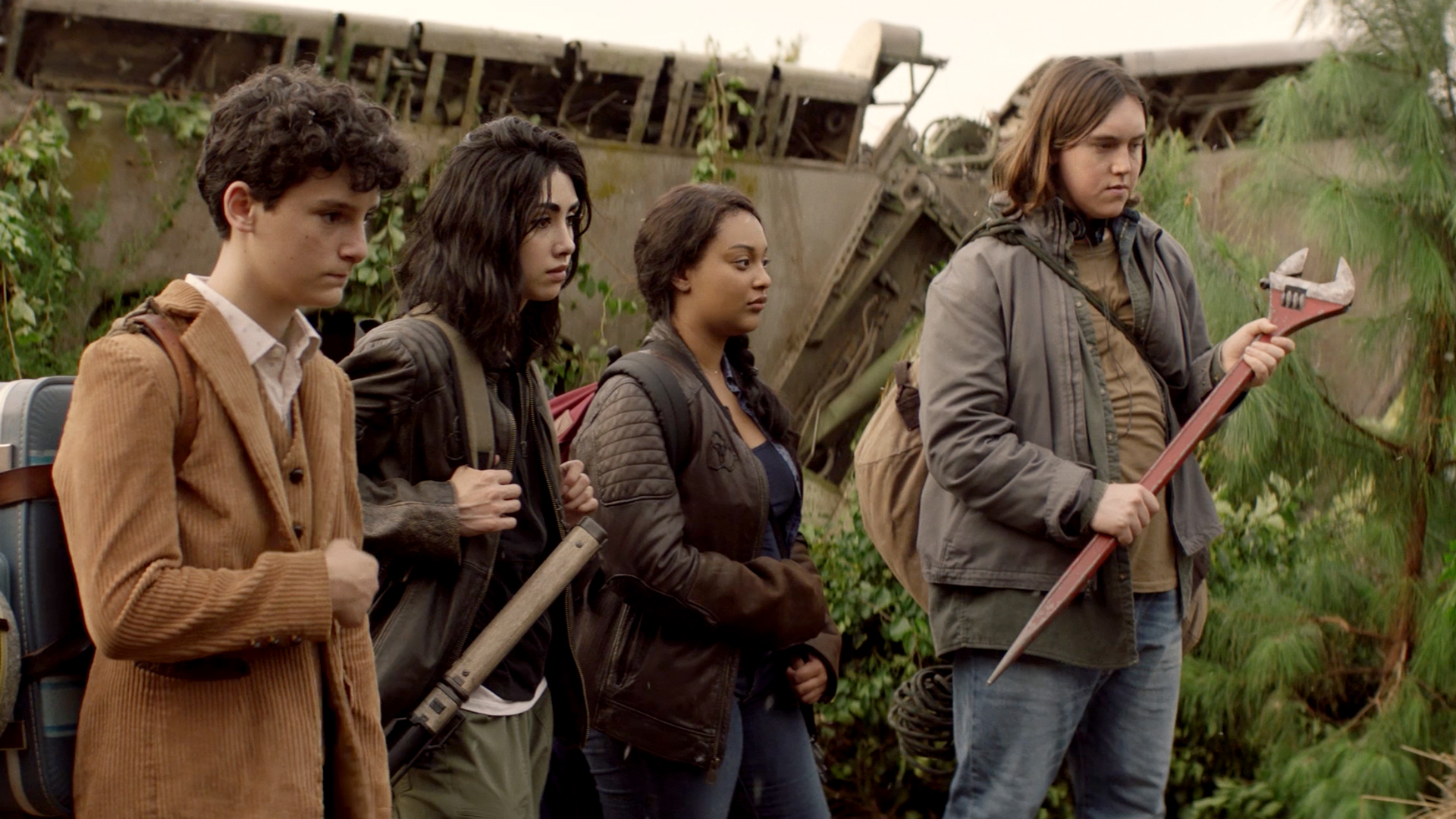 AMC's new series The Walking Dead: World Beyond is already going to be premiering its fifth episode this weekend. It seems like just yesterday we were being introduced to this new futuristic concept of The Walking Dead franchise. It's definitely different than what we are used to. The cast of young actors and actresses may frustrate some viewers as we are used to veteran walker killers, or in this case, empties. They are new to the dangerous outside world of a post-zombie apocalypse. They are learning how to not only kill them but also dealing with taking a "life" as we saw in a previous episode.
Speaking about this weekend's fifth episode titled, "Madman Across the Water", LRM Online has been provided with an exclusive clip to get us ready for this Sunday. You can check it out down below!
Here is the synopsis for "Madman Across the Water":
"While the group works together to cross the Mississippi River, a plot to steer the teens back home hits a snag; a member of the group must overcome past trauma to save the others from an approaching threat."
I've enjoyed the idea of the teenagers going off on their own mission. It's interesting that from a personal perspective I am seeing the adults as the antagonists for now as they do what they can to bring them back home. This adult/teen dynamic has captivated me to keep on watching the series as I want to see how it unfolds. At the end of the day, what responsible adults would leave a group of teenagers out there? Looks like we are going to have to tune in to find out!
Have you been enjoying The Walking Dead: World Beyond? Let us know in the comment section below!
The Walking Dead: World Beyond can be seen exclusively on AMC on Sunday night 10/9c.
Trailer For The Walking Dead: World Beyond Series During [email protected]

Have you checked out
LRM Online
's official podcast feed yet
The Genreverse Podcast Network
? This includes our premiere podcast
The Daily CoG
, 
Breaking Geek Radio: The Podcast
,
GeekScholars Movie News
,
Nerd Flix & Chill
,
Marvel Multiverse Mondays
,
Anime-Versal Review Podcast
, and our Star Wars dedicated podcast 
The Cantina
. Check it out by listening below. It's also available on all your favorite podcast apps!
Subscribe on:
Apple Podcasts
| 
Spotify
 | 
SoundCloud
|
Stitcher
|
Google Play