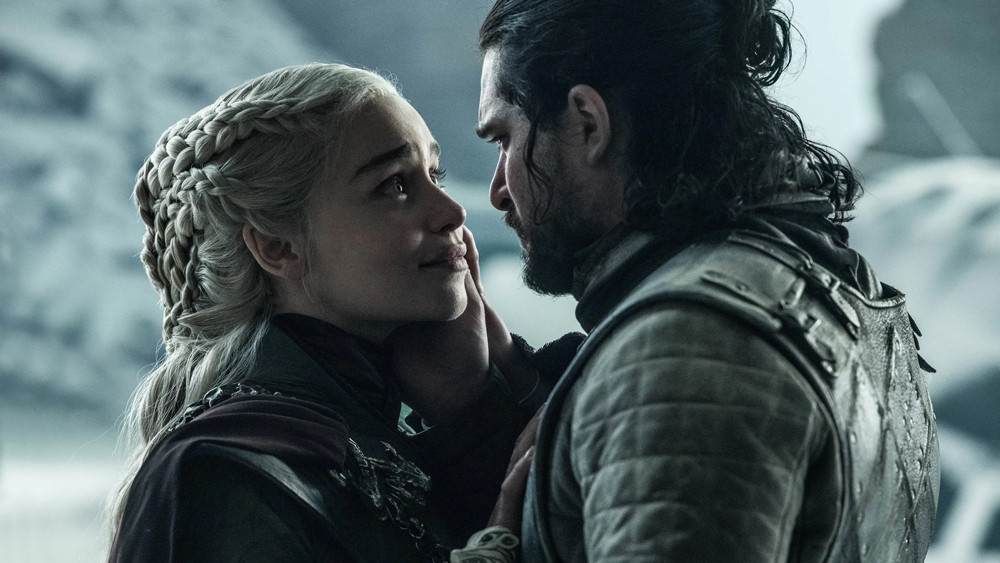 Kit Harrington appeared at the Game of Thrones Convention this weekend and he teases Jon Snow's future in the Snow spin-off series. However, Harrington never specifically referenced the in-development show during the panel, to the crowd's disappointment. What he did do though, was talk about where he thinks Jon is at in his head following the events of Game of Thrones.
Snow is currently in development as a sequel spin-off series focused on what happened next to one of Thrones lead characters. Here is what Harrington had to say via EW who were in attendance.
"I think if you asked him, he would've felt he got off lightly," the actor said. "At the end of the show when we find him in that cell, he's preparing to be beheaded and he wants to be. He's done. The fact he goes to the Wall is the greatest gift and also the greatest curse."
"He's gotta go back up to the place with all this history and live out his life thinking about how he killed Dany, and live out his life thinking about Ygritte [played by Rose Leslie] dying in his arms, and live out his life thinking about how he hung Olly [Brenock O'Connor], and live out his life thinking about all of this trauma, and that…" Harington paused for a brief moment. "That's interesting," he coyly emphasized.
"So I think where we leave him at the end of the show, there's always this feeling of like… I think we wanted some kind of little smile that things are okay. He's not okay," he said.
When the news first broke about the Jon Snow spin-off I kinda almost struggle to buy it. However the show and it's working title of Snow were later confirmed by series creator George. R. R. Martin. Fans had been hoping that perhaps Harrington's appearance at the convention would signal some official announcement that the show was happening. However for now Snow remains 'in-development'.
For me, I've yet to see some compelling reason for this story to be told. With the threat of the White Walkers ended, and Jon no longer involved with Westerosi politics, what's the story? I'm sure Jon is a different man from the one we saw in Thrones. Yes, Jon will have a lot to unpack. However, at the same time, he's with those he trusts most, and the people he's happiest with. Plus, his family are all fine with his Stark cousins/siblings either ruling their own kingdoms or off on an adventure.
There has to be threat, peril, and intrigue, and for now I'm not yet seeing where that comes from. That being said, with a good writing team, I guess the possibilities are wide. Therefore, this is not a major concern, yet.
What do you think of his comments as Kit Harrington teases Jon Snow's future in the Snow spin-off series? Thoughts below as always, Winter ain't coming, it's here, it's blooming freezing where I live North of the Wall.

Have you checked out
LRM Online
's official podcast feed yet
The Genreverse Podcast Network
? This includes our premiere podcast
The Daily CoG
, 
Breaking Geek Radio: The Podcast
,
GeekScholars Movie News
,
Nerd Flix & Chill
,
Marvel Multiverse Mondays
,
Anime-Versal Review Podcast
, and our Star Wars dedicated podcast 
The Cantina
. Check it out by listening below. It's also available on all your favorite podcast apps!
Subscribe on:
Apple Podcasts
| 
Spotify
 | 
SoundCloud
|
Stitcher
|
Google Play