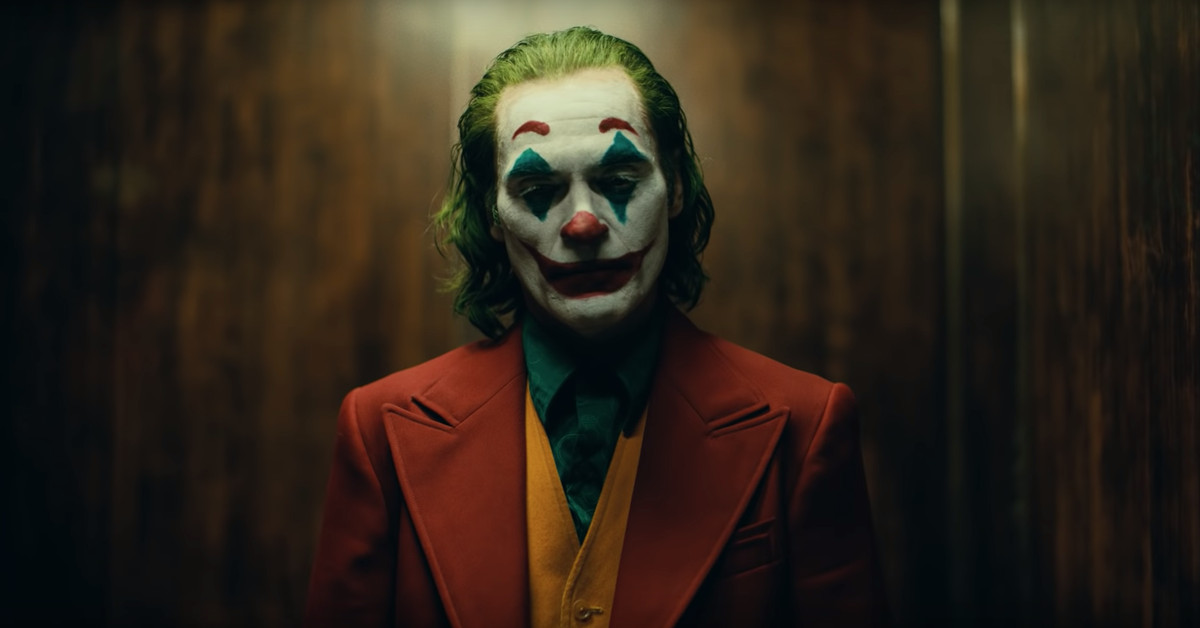 Todd Phillips' Joker has received massive critical acclaim while also being surrounded in some controversy. The film won top honors and received a standing ovation at the Venice Film Festival. However, some have raised concern given the violent material that surrounds the infamous Batman villain. Family members of those killed in the Aurora theater shooting — which occurred during a showing of The Dark Knight Rises — have issued statements regarding their concerns, and the FBI has identified online threats from "incel" extremists to shoot up screenings of Joker.
Legendary producer of the Batman cinematic franchise Michael Uslan, who is also producing Joker, has come to the defense of the film and its content. Uslan made the following statement to the Ashbury Park Press:
"Look at what I consider some of the most important films: What have they done? They've held up a mirror to our society, and there are times when people don't want to see that reflection, they want to run from it… They don't want to acknowledge it because sometimes the reflection shows warts and all, whether it's biases and prejudices or what's happened to our society, reflecting the times."
Uslan is known for being the producer determined to bring the dark representation of Batman that existed in the comics to the big screen. Having purchased the rights in the mid-'80s, Uslan produced Tim Burton's Batman in 1989 and has produced every film featuring the Caped Crusader since then. Regarding the chaotic violence in the film, Uslan pointed to films like A Clockwork Orange that have featured such content to deliver a message to society.
Uslan added:
"If anything, I believe movies can shake people up and bring issues to attention, whether it's about guns or the need to treat mental illness or the need for civility and for us to start talking with each other instead of at each other again… You can't suppress that, you can't censor that."
Personally, this writer agrees with Uslan's stance. Films, when done accurately and creatively, can remind society of how we're fouling up with current issues. Whether the Joker film exists or not, there will always be extremists types who will look to disturb the natural order of things. To censor ourselves out of fear goes against what the art form stands for.
Also, it's the Joker. What do you expect? Balloon animals and loud horns?
Joker hits theaters nationwide October 4th.
Don't forget to share this post on your Facebook wall and with your Twitter followers! Just hit the buttons on the top of this page.
—–
Have you checked out LRM Online's official podcast feed yet The LRM Online Podcast Network, which includes our flagship podcast Los Fanboys, our premiere podcast Breaking Geek Radio: The Podcast, and our morning show LRMornings? Check it out by listening below. It's also available on all your favorite podcast apps!
Subscribe on: Apple Podcasts |  Spotify  |  SoundCloud | Stitcher | Google Play
Source: NY Post.
Have you checked out
LRM Online
's official podcast feed yet
The Genreverse Podcast Network
? This includes our premiere podcast
The Daily CoG
, 
Breaking Geek Radio: The Podcast
,
GeekScholars Movie News
,
Nerd Flix & Chill
,
Marvel Multiverse Mondays
,
Anime-Versal Review Podcast
, and our Star Wars dedicated podcast 
The Cantina
. Check it out by listening below. It's also available on all your favorite podcast apps!
Subscribe on:
Apple Podcasts
| 
Spotify
 | 
SoundCloud
|
Stitcher
|
Google Play