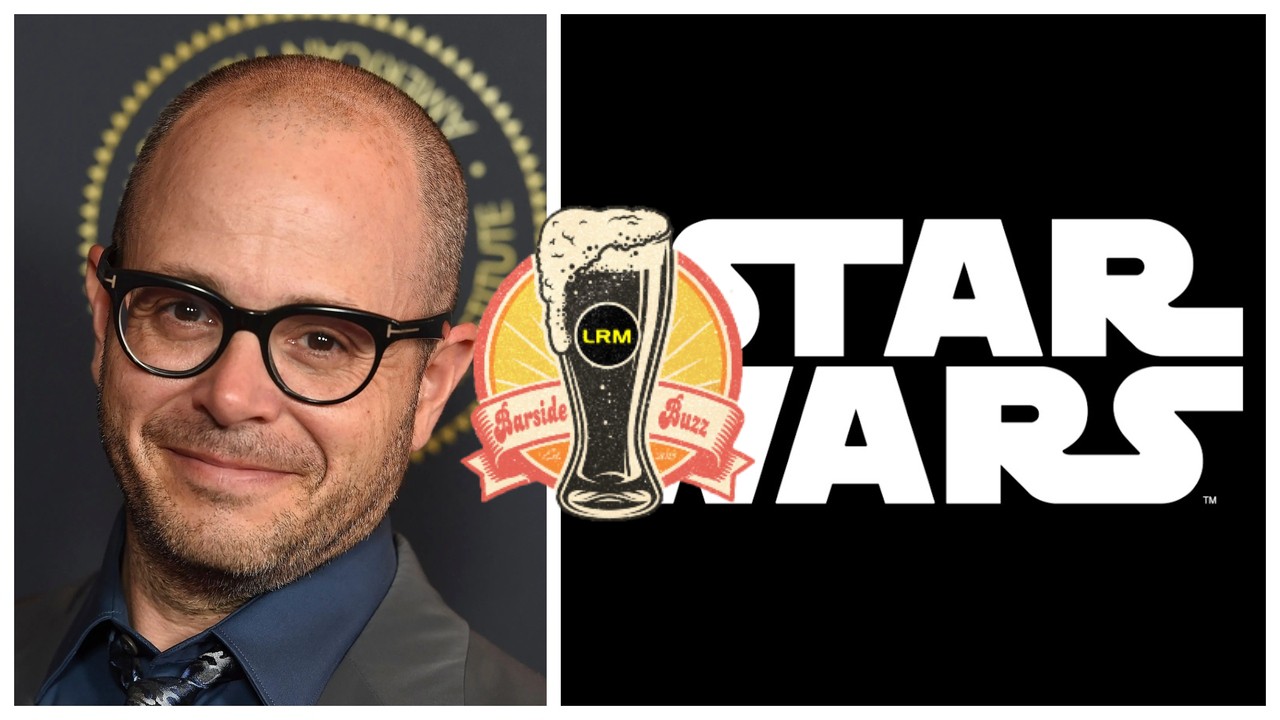 According to the latest Barside Buzz Damon Lindelof's Star Wars movie is to have a male and female POC lead. Now that may seem fairly self evident when we look at literally every other Star Wars film. However the point of this is that over the last few weeks Jeff Sneider of The Hot Mic had heard two conflicting pieces of information. First that the lead was a male POC and the second that the lead was a female POC. Then, Sneider was told by original source they were doubling down on it being a male lead. Now in the latest video linked above Sneider says it's both. Like every Star Wars movie there be a male and female lead. Which one takes prominence (Rey, Luke, Anakin, Jyn, Han) might remain to be seen.
So if you've been following the Barside Buzz on this movie, you'll know the hot rumors is it will film this year. Here is what Sneider said exactly about the lead situation so take from that what you will.
"I do think I sussed it out. I said it was a man, right? Then somebody reached out and said 'nah, it's actually a woman', then the original source came back and said 'trust me, it's a man.' The truth is that it's both. There's two POC leads. There's one man and one woman, but the man has a little bit of a bigger role than the woman. That's why I was hearing it's a female POC lead – it's two. As far as the names go, I haven't heard anything, but there was somebody though."
Sneider had previously hinted at an actor (male) who had worked in film and TV. However no names were given, so perhaps he isn't sure?
As said, the buzz it that Lindelof's Star Wars movie will be the first one we see go into production. However that remains to be seen. Chances are there may be some kind of announcement before filming gets underway. Ether way, once filming starts we'll know who the various players are for sure.
Plot wise we've heard almost nothing bar a rumor that this film will be set post-The Rise of Skywalker. Frankly that is baggage I'd be keen to stay away from, everything in that movie was hot garbage. However the truth is anything goes for now until we get more details.
What do you think as Damon Lindelof's Star Wars movie is to have a male and female POC lead. Par for the course, or interesting information? Share any thoughts below as always.

Have you checked out
LRM Online
's official podcast feed yet
The Genreverse Podcast Network
? This includes our premiere podcast
The Daily CoG
, 
Breaking Geek Radio: The Podcast
,
GeekScholars Movie News
,
Nerd Flix & Chill
,
Marvel Multiverse Mondays
,
Anime-Versal Review Podcast
, and our Star Wars dedicated podcast 
The Cantina
. Check it out by listening below. It's also available on all your favorite podcast apps!
Subscribe on:
Apple Podcasts
| 
Spotify
 | 
SoundCloud
|
Stitcher
|
Google Play