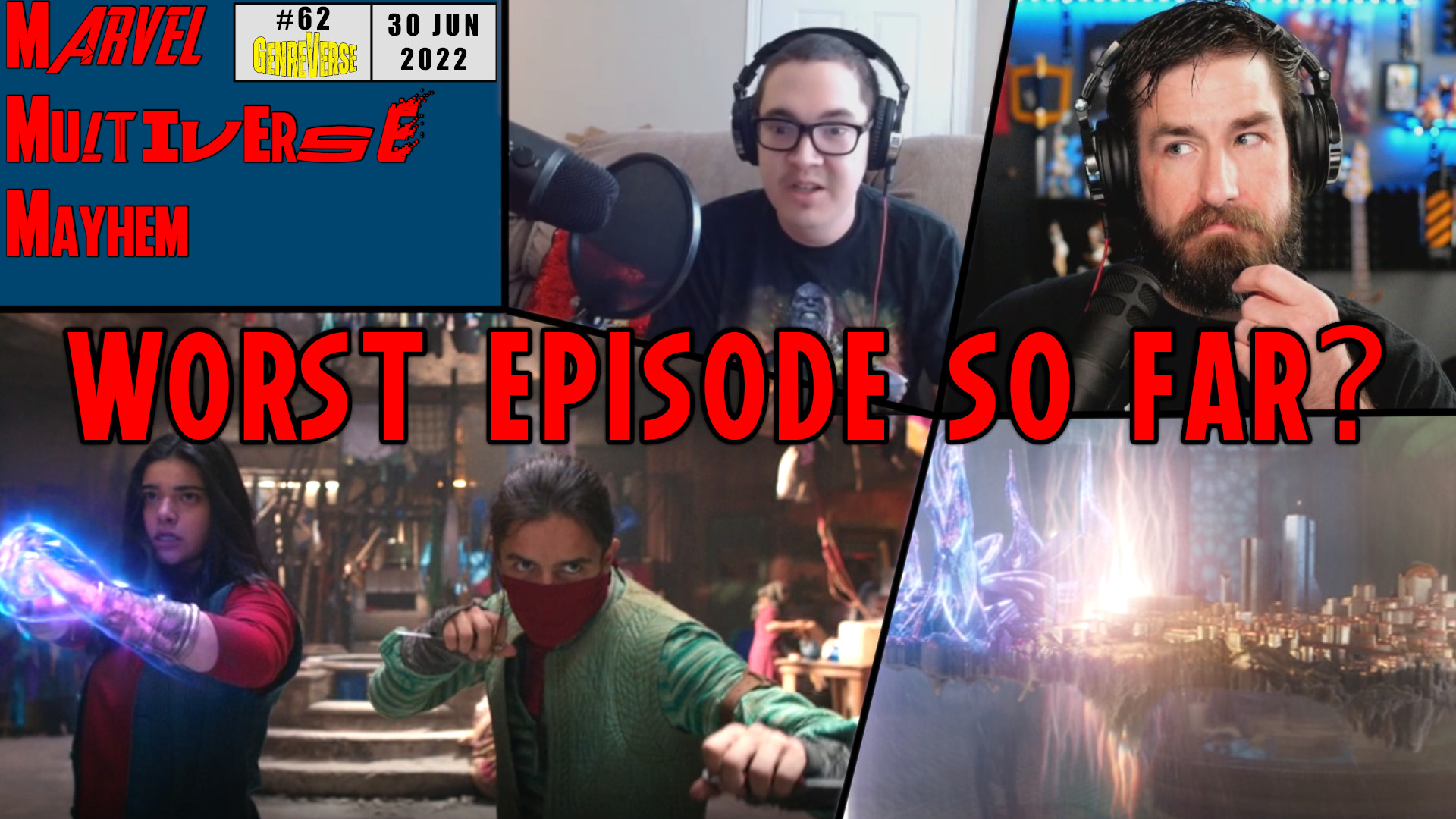 Ms. Marvel Episode 4 Review: There's The Slump We Expected! | MMMayhem
Nick and Kyle are back to give you a Ms. Marvel Episode 4 review and discussion. Titled "Seeing Red," we learn more about the Djinn and possibly their real plan for our realm/universe/timeline… possibly. We meet a new team of "Heroes" and Ms. Marvel aka Kamala Khan experiences her heritage in Karachi. Does this episode hit the mid-season curse of nearly every Disney+ Marvel show? You'll have to listen to find out!
(00:00)- Intro & Spoiler Free Ms. Marvel Episode 4 Review
(12:47)- SPONSOR: Grow Generation
(13:17)- SPOILERS: Is This Another Multiverse Tease?
(18:23)- The DODC Nonsense & Filming Culture
(22:56)- Oh Great, Now There's Time Travel?
(26:30)- Grade & Final Thoughts
MARVEL MULTIVERSE MAYHEM is the premier ALL THINGS MARVEL podcast from LRM Online's Genreverse Podcast Network. Kyle and Nick will be guiding you through the latest phase of the ever-growing Marvel Cinematic Universe. From the latest episode of a Disney+ show to a feature film by Marvel Studios (…or Sony….), we've got you covered with inciteful recaps, Easter eggs, and further MCU speculation!
Did you miss the last episode? Catch it here:
Nick, co-creator of Breaking Geek Radio: The Podcast, and Kyle Malone, creator of podcasts including Daily COG and Anime-Versal Reviews will be here for you every Monday (or Thursday); as your guides to the MCU!
Support:
We have SO MANY podcasts! Anime-Versal Reviews Podcast covers anime, LRM's No Mercy covers Cobra Kai, and classics like BGRtP, The Cantina Podcast, and The Daily COG are still going!
Please like, share, and SUBSCRIBE to the podcast. This will help us help you! Also, by getting more visibility, with more feedback, and a bigger audience, we can provide more content for YOU!
Question(s) of the week: How do you feel about Ms. Marvel Episode 4? Also, are you confused by dimensions versus universes?
Music: www.purple-planet.com
Have you checked out
LRM Online
's official podcast feed yet
The Genreverse Podcast Network
? This includes our premiere podcast
The Daily CoG
, 
Breaking Geek Radio: The Podcast
,
GeekScholars Movie News
,
Nerd Flix & Chill
,
Marvel Multiverse Mondays
,
Anime-Versal Review Podcast
, and our Star Wars dedicated podcast 
The Cantina
. Check it out by listening below. It's also available on all your favorite podcast apps!
Subscribe on:
Apple Podcasts
| 
Spotify
 | 
SoundCloud
|
Stitcher
|
Google Play