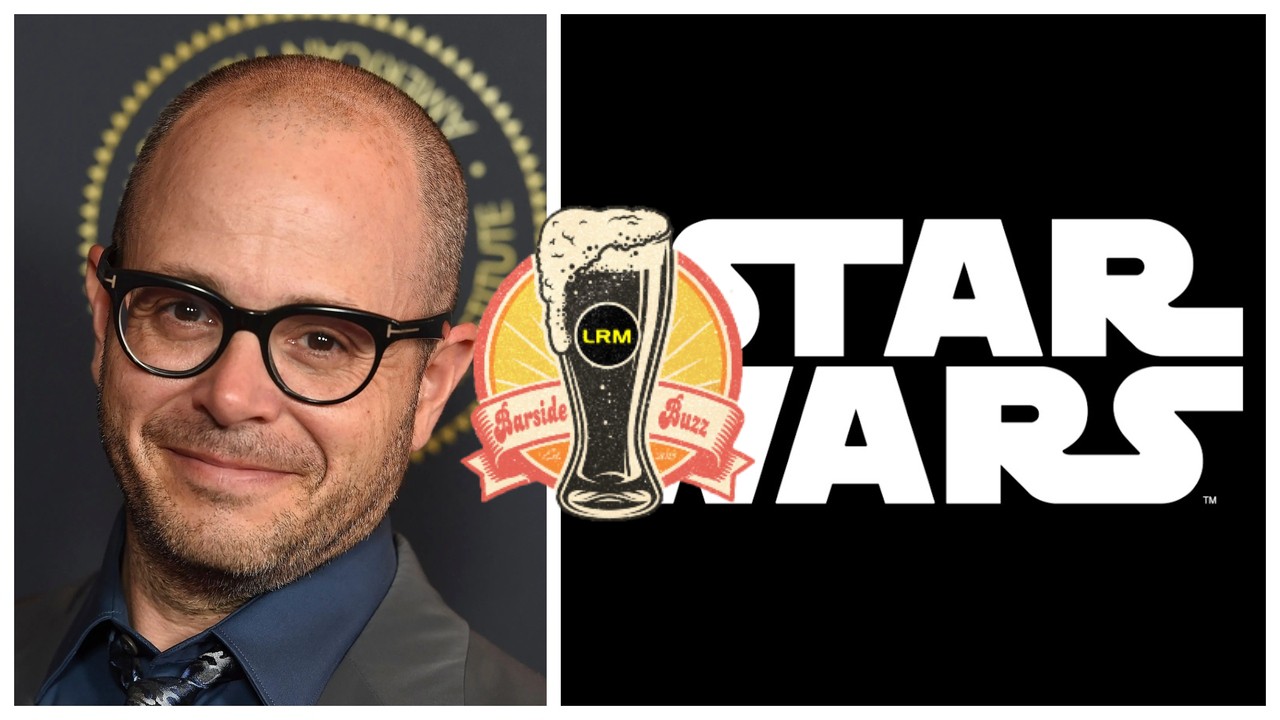 According to a new rumor, the next Star Wars movie rumored to be that of Damon Lindelof's and could be set to release in 2025. That's the latest Barside Buzz from Jeff Sneider on the most recent episode of The Hot Mic. you can find the full video below, however you want to skip to around the 14 minute mark for Sneider's thoughts on Star War movies.
Essentially Snieder says he's heard the most advanced movie of those we know are in development is Lindelof's and he thinks it will be slotted in for 2025. Both presenters then go on to speculate on the other movies we know about. However I get the feeling that is pure speculation. They say they don't see Taika's Star Wars movie happening at all and don't think Jenkins will remain involved with Rogue Squadron. However I'm not seeing where they are getting that from if I'm honest? There appears to be no claims this is inside knowledge. Check it out below if you want to hear exactly what was said.
Now, the statement about Patty Jenkins does seem to fly in the face of Jenkins own words on this matter. You can check out what Patty had to say about Rogue Squadron in the related link below. That was just a couple of week's ago. As for Taika Waititi? Well, it seems like Thor: love and Thunder not being to everyone's tastes has fans speculating he will be removed from Star Wars. Does that mean it will happen? Your guess is as good as mine.
For me, I don't see any evidence to back that up. Although, nothing would surprise me at this point when it comes to cancelled projects at Lucasfilm. My guess, and that's all I'll claim, is that Taika is still developing the idea, and whether it happens or not will be dictated by what he has at the end of that period alongside his co-writer Krysty Wilson-Cairns. However once the news about Lindelof's project broke, I always had the feeling that one was farthest along. Outside of Rogue Squadron that is, which of course has since been delayed.
Sneider does say he thinks the next few movies might get dated at this years Star Wars Celebration. However, that's kinda a duh analysis for me. It seems obvious Celebration is the place for new Star Wars announcements given the last few years.
I guess though, for now we will just have to wait and see. Oh, the pair did also say they cant see Feige's movie happening either. Again, I'm not sure where they get that from? I'm pretty certain if Feige has a good idea and Waldron has written a good script, he has enough power to get it greenlit. I'm guessing there is just no rush when Feige has so many other fish to fry. Perhaps they are being cynical, I am being naive, or maybe it's something in the middle?
What do you think of the news the next Star Wars movie rumored to be that of Damon Lindelof's and could be set to release in 2025? As always, leave us any thoughts below.

Have you checked out
LRM Online
's official podcast feed yet
The Genreverse Podcast Network
? This includes our premiere podcast
The Daily CoG
, 
Breaking Geek Radio: The Podcast
,
GeekScholars Movie News
,
Nerd Flix & Chill
,
Marvel Multiverse Mondays
,
Anime-Versal Review Podcast
, and our Star Wars dedicated podcast 
The Cantina
. Check it out by listening below. It's also available on all your favorite podcast apps!
Subscribe on:
Apple Podcasts
| 
Spotify
 | 
SoundCloud
|
Stitcher
|
Google Play