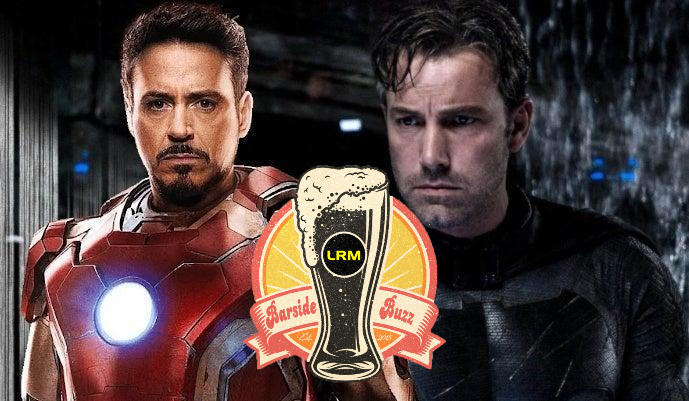 Today we are sharing two rumors around RDJ's return to Marvel plus Ben Affleck in talks for a villainous role. Both of these rumors come from leaker MTTSH. First off the leaker says that RDJ will not only appear in Secret Wars, but may also make a cameo of some kind in the Armor Wars movie.
Previously we heard rumors that RDJ would come back for Secret Wars and given the nature of that story it actually makes perfect sense. It would not be the 616 version of Stark who has perished, but an alt version. However when it comes to Armor Wars, one would imagine there would be no alt-Universe Stark showing up out the blue, so perhaps some kind of flashback or recording? Here is what MTTSH posted.
RDJ is back baby (for Secret Wars for sure, and there's been some talks for a cameo in Armor Wars)

— MyTimeToShineHello (@MyTimeToShineH) December 28, 2022
I know there are some fans who don't want RDJ back ever. However I always felt as long as enough time had passed, then Secret Wars was the obvious point to go to the well again. However that would have to be a final, never back again moment as well. Of course, it all depends on the story, and whether the return is handled in a good way. We'll have to wait quite a while for that information.
Batfleck Begins
There's also a rumor from the same source that says Ben Affleck, former DCEU Batman is in talks for a villainous role in the MCU. That of Dario Agger. Check it out.
Ben Affleck had talks with Marvel Studios to play Dario Agger in an upcoming project

— MyTimeToShineHello (@MyTimeToShineH) December 28, 2022
As you can see, there is no indication of where this character may show up. That means to me this could be for much farther down the line. Remember at one point fans figured Christian Bale would play Agger in Thor: Love and Thunder before it came out he was playing Gorr. Agger is traditionally a Thor villain, but that's kinda irrelevant in the MCU given the franchise history thus far. In the comics Agger is the boss of Roxxon Corp and that organisation has been teased already in the MCU. Agger can also turn into a Minotaur in the comics and has faced off against both Thor and Hulk, so he's a tough guy to go up against those two.
Remember also that being in talks is very different from signed and committed. Therefore, I would not automatically assume this is a done deal in any way. Maybe Affleck will decide against it, or the plans will clash with other work he's doing? The RDJ deal seems to be much farther along to me.
We also know James Gunn and Peter Saffran want Affleck to direct a movie for them in the new DCU. However it is unlikely Affleck would appear in front of the camera again for DC. Unless they go for some multiverse crisis event in years to come with an old man Batman.
What do you think of these two Marvel rumors? RDJ's return to Marvel plus Ben Affleck in talks for a Agger villain role. As always share your thoughts below.

Have you checked out
LRM Online
's official podcast feed yet
The Genreverse Podcast Network
? This includes our premiere podcast
The Daily CoG
, 
Breaking Geek Radio: The Podcast
,
GeekScholars Movie News
,
Nerd Flix & Chill
,
Marvel Multiverse Mondays
,
Anime-Versal Review Podcast
, and our Star Wars dedicated podcast 
The Cantina
. Check it out by listening below. It's also available on all your favorite podcast apps!
Subscribe on:
Apple Podcasts
| 
Spotify
 | 
SoundCloud
|
Stitcher
|
Google Play